While in prison, a member of The Church of Almighty God, suffering from high blood pressure, was not given his medication, causing his condition to deteriorate.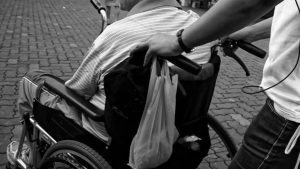 Gu Xi
The Church of Almighty God (CAG) is the largest Christian new religious movement in China that has continuously suffered from the brutal suppression by the Chinese Communist Party (CCP) since its founding in 1991. And the persecution continues to escalate. CAG believers are often brutally tortured while in detention, some ailing believers even had their medications switched or stopped receiving them at all, with fatal consequences.
In July 2014, three CAG believers in central Henan Province were arrested while holding a gathering. The local police arrived at the scenes and, without presenting any credentials, started searching the property, seizing religious books, mobile phones, and other items. Later, the three believers were taken to a detention center.
Among them was a man in his sixties who suffered from high blood pressure. He had usually taken antihypertensive medication, which enabled him to maintain normal blood pressure. The police confiscated the money that he was carrying to buy medicine, so his family bought it for him and sent it to the detention center.
If hypertension is not treated or controlled, it will cause heart and kidney damage, or even strokes and myocardial infarctions, ultimately leading to disability or death.
In the first few days of detention, a prisoner appointed by the jail to oversee other detainees gave him two antihypertensive tablets a day. But the believer stopped receiving the medication, and about two days later, he started getting headaches, was feeling dizzy, and began vomiting. His systolic blood pressure reached as high as 250 mmHg, with the diastolic blood pressure of 120 mmHg (normal levels are considered to be 120/80). He asked the prison guard for his medication, but his request was ignored. Instead, the guard took him to the interrogation room and told him that he would face four to five years in prison.
After returning to his cell, his dizziness and headache continued to intensify, to the point that he had to lie in bed and was unable to get up and eat. The prison guard was scared that he would die in his cell, and only then was he sent to the hospital.
By the time he was taken to the hospital, he had lost consciousness and was having difficulty breathing. The doctor said that his condition was severe: had he arrived at the hospital earlier, it would have been much easier to treat it. After spending nearly 50,000 RMB (about $7,450) on treatment, his life was no longer in danger, but he was left with a permanent disability – partial paralysis.
Since then, his memory has severely declined, and he responds sluggishly. He is unable to take care of himself; he needs to be moved in a wheelchair.
Nevertheless, the police still would not let him off the hook: They often came to his home, took photos of and questioned him, and even arranged for an informer to keep surveillance on him. The police also warned him that he would be arrested if they find him attending a religious gathering.
According to the incomplete statistics presented in the 2018 annual report on the CCP's persecution of the CAG, between 2011 and 2017, at least 400,000 of its members were arrested. It's well-documented that the number of CAG believers who have died as a result of persecution since its establishment has reached 101.
source:BITTER WINTER/Gu Xi