When attempts to coerce a house church to join the Three-Self Church failed, authorities entered it forcefully.
An Xin
On April 8, 2019, a house church located in Houlong town, in Quangang district of Quanzhou city, in southeast China's Fujian Province, came under attack by the authorities. According to eyewitnesses, the town's police and local government teamed up to bring in over 50 personnel who used hammers to smash open the church's back door and plundered everything from the church in less than half an hour.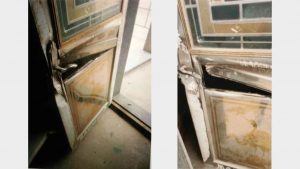 This house church was repeatedly harassed by the authorities last year for refusing to join the Three-Self Church. The persecution intensified towards the end of the year: Officials from the Ethnic and Religious Affairs Bureau came to the church's meeting venue almost every week and disrupted gatherings. The authorities would order police officers to guard the church entrance to prohibit believers from entering. On a few occasions, officers stormed in during their gatherings and registered believers' ID information or set up checkpoints at intersections leading to the meeting venue.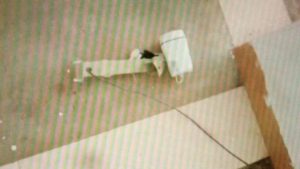 According to a believer who requested anonymity, during the raid on April 8, the attackers destroyed the surveillance equipment that was installed on the three floors of the church, tore down all crosses, and looted everything of value, including computers, speakers, printers, a podium, more than 100 chairs, and over 100 Bibles and hymnbooks, causing the church to incur losses of about 80,000 RMB (about $11,800).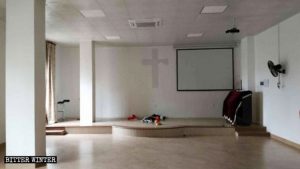 "They pried open the door and looted things. It was a premeditated robbery. The police broke the law though they are supposed to enforce it," said the believer. "They aim to shut down our church altogether so that we're unable to hold gatherings. By doing so, they're trying to force us to join the Three-Self Church."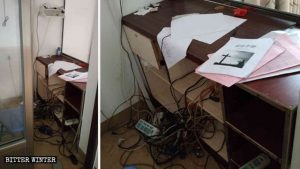 A villager took some photos with his mobile phone of the officers in action but was discovered by the police who threatened to demolish the man's house if he did not delete the photos. The villager had no choice but to clear them as the police watched.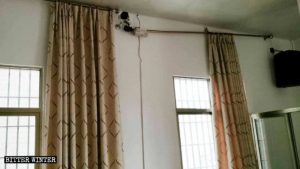 After the church was looted, one elderly church co-worker said, "Although the tables, chairs and podium have all been snatched away, we will still worship the Lord even if we have to stand. The authorities took our material property away, but they cannot take away our hearts, let alone abolish our faith."
source:BITTER WINTER/An Xin