Colleges and universities in Henan Province introduce new restrictions on the procurement and management of religious materials in their libraries.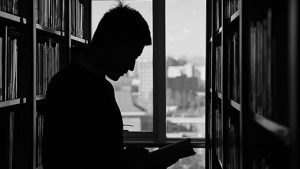 Han Sheng
In October last year, a university in central China's Henan Province issued two documents that strictly regulate the procurement, management, and lending of religious books. One of the documents, the Measures on the Library's Purchase of Religious Books, limits the number of such materials to 50, only three copies of each. Only "basic theoretical books published by large national publishing houses" can be purchased.
The document also stipulates that all "politically problematic" religious books and audiovisual materials are strictly prohibited from entering the library in any way – purchased or donated.
The university administration demanded to remove from the libraries all previously-purchased religious books deemed unsuitable for lending. Also, a separate catalog was ordered to be created in the library for all remaining religion-related texts, with specially-assigned persons in charge of their management.
According to the person who provided Bitter Winter with the documents, the university is holding regular meetings regarding the issue of religion. "We weren't allowed to take photos, nor can we talk about it online. At the end of meetings, all documents used during them, are taken back; it's very confidential".
The other document, The Regulations on the Borrowing of Religious Library Books stipulates such reading materials can only be available to readers who have permission from the library's deputy director, for which they need to apply in writing, stating full name, academic department, phone number, and other information. The borrowing duration is limited to two weeks, while other books are lent for two months, and the borrowed books must not be transferred to others.
The permission is not enough – library's staff question borrowers of religious books about the reasons they take out these books and report their personal information to their class and department that, in turn, may decide to keep an eye on them.
A document issued by a finance and economics university in Henan calls for the implementation of "special-counter management" of religion-related books and periodicals. It also requires to collect and analyze information about people involved in religion, and "the result must be immediately reported to the United Front Work Department."
According to a university administrator, their school has already identified more than 100 religious teachers and students through various methods, such as reports from other students, investigation of book-borrowing information, and dormitory inspections. These 100-plus persons have been designated as key targets for observation, and the school's counselors and Party secretaries are regularly conducting "ideological and political work" on them.
"The school is now investigating the issue of religion," the administrator added. "In general, the students aren't borrowing religious books. Who wants to ask for trouble? If it is determined through investigation that the person borrowing religious books is truly religious, the consequences could be serious, because it will affect their future employment and all aspects of their prospects. In serious cases, the individual will be expelled from school, or even imprisoned."
The strict control over the reading materials in libraries is one more tool employed by universities and colleges across China in making sure to keep religion away from their campuses, next to classes and tests to indoctrinate students with Party propaganda, the firing of teaching and administrative staff or detention of students for any display of religious faith.
source:BITTER WINTER