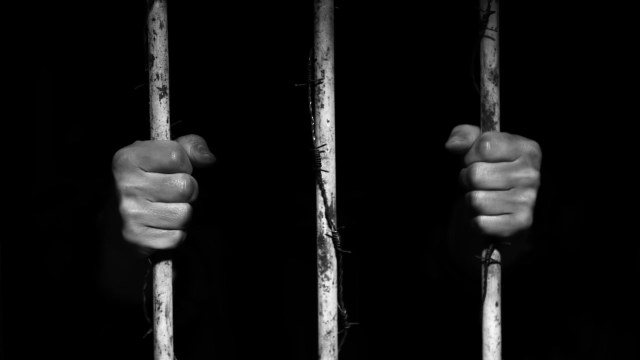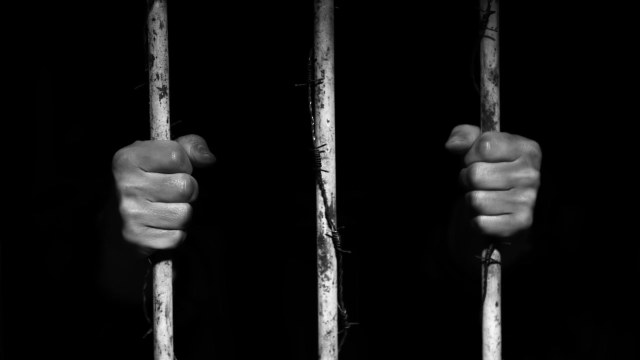 She was an honor student who wrote an innovative MA thesis. She was punished and sentenced to 20 years in jail.
by Martyna Kokotkiewicz
Aygul Eli is a young woman. An ambitious and successful student. As her research field for her MA thesis, she has chosen an area that lets us consider her a pioneer. Not everyone has a chance to conduct a comparative study of the electronic banking and accounting systems of China and Turkey.
What happens when Chinese state officials discover that one of their citizens has proved herself as a prominent student researcher abroad? Do they award her a scholarship or some other kind of prize? Or do they detain her and make her disappear? Which answer do you think is valid when you are, just like Aygul, a non-Han citizen in today's China? A Uyghur and a Muslim, who has studied in a country where their fellow Muslims constitute the majority? Ironically, the answer is complicated, as Aygul Eli has not disappeared. Her family has been informed officially that their daughter is in prison. Sentenced for 20 years.
Aygul Eli was born on July 1, 1986, in Suydong village, Ghulja, Xinjiang (that Uyghurs prefer to call East Turkistan). Her academic life started at the University of Nanjing, from which she graduated in 2009. Since she was a skilled and successful student, in January 2010 she headed for Turkey to continue her studies.
At this point, one extremely important issue needs to be emphasized. When you are a student in China and want to continue your studies abroad, normally you need to apply for a visa. This was definitely the case when Aygul planned to travel to Turkey. She officially applied for all the required documents, and at that stage the government officials did not reject her application. For those who have been following recent events in Xinjiang/East Turkistan (for further reference, see for example my article about Heyrigul Niyaz) such a scheme may sound familiar. The authorities do not oppose applications for travel documents by a Chinese citizen, yet after several years even the slightest from of contact with the so-called outside world becomes a crime. As cruel as it may seem, by giving her permission to study abroad, the authorities made her sign her own prison sentence. However, in 2010, no one in her family could have expected such consequences.
Aygul was doing very well in Turkey. At first. she concentrated mostly on language studies. Later, she enrolled at Ankara Gazi University. There, she took the challenge of examining the electronic banking systems of Turkey and China. She was an excellent, award-winning student After that successful period of studies, she earned her MA in 2016. The date is worth noting. That was the time when traveling back to the homeland still did not imply the danger of losing one's freedom. or even life. Moreover, it would seem pretty natural that, after having received education abroad, students travel back to their countries of origin, to apply what they have learned there, and first and foremost, to visit the people and places they have been missing. This is why Aygul Eli decided to go back home.
As we already know, Aygul belongs to one of the most persecuted ethnic groups in China, and the epilogue of her story was easy to predict. She got detained in 2017, and has reportedly been sent to prison. According to what her family has been told, she has been sentenced to 20 years. Here comes the right moment to ask what for. For having been more talented and better educated than many average Han citizens? For not being one of them? For wearing a headscarf? Whichever option we choose, it would mean that the reason is much simpler. Aygul went to jail for being who she is.
At this point, it should not sound like exaggeration to state that even breathing may be considered a crime in China. At least for some individuals, it certainly is.
There is a small post scriptum to this story. We have spotted an alarmingly growing number of made-in-China videos, showing fake images of the situation in Xinjiang/East Turkistan. We are being shown happy "Uyghurs" smiling, dancing, some even wearing traditional clothes. In many cases, they are Han Chinese in disguise. For those ready to believe his pathetic propaganda campaign, I have a question I would like to also submit to the Chinese authorities. Why are not people like Aygul, together with many of her friends who are also detained, allowed to join those smiling dancers, accompanied with live music of artists such as Ablajan Awut Ayup (who disappeared in 2018)? Where have all those people gone, and what is their crime if it is true that, as the propaganda videos proclaim, that there is nothing wrong with traditional Uyghur culture? We recommend that, rather than CCP propaganda, citizens of democratic countries watch testimony videos about Uyghurs detained, disappeared, released but in poor health conditions, and deceased. It is unfortunately too late for those who died, but all the others need our support.
Source: Bitter Winter