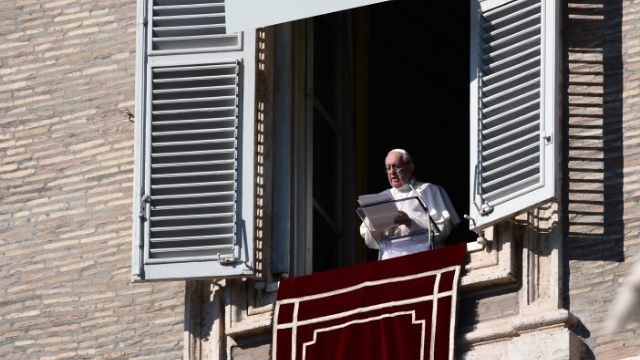 Ahead of the Vatican-China deal renewal, the regime makes sure that no information about repressions against Catholic conscientious objectors gets outside China.
by An Xin
On April 28, Bitter Winter reported that Father Huang, a priest from the Diocese of Mindong in Fujian Province, was tortured to make him join the Chinese Patriotic Catholic Association (CPCA). The fact that this information has reached foreign countries has made the Chinese authorities panic. Especially ahead of the renewal of the Vatican-China deal of 2018, which expires in September. Archbishop Claudio Maria Celli, a key negotiator of the agreement, believes that it should be renewed for one or two years.
An informed source in the Diocese of Mindong told Bitter Winter that local public security officers visited Father Huang to investigate how the details of his torture had been leaked, claiming that the Bitter Winter report "undermined the unity of the Chinese Catholic Church" and resulted from the "infiltration by foreign forces."
As revealed by a government insider, because Father Huang's torture has drawn attention abroad, China's Ministry of Public Security ordered to find the leakers at any cost. They also demanded Father Huang sign a statement denying the fact that the government had subjected him to a torture method known as "exhausting an eagle," not allowing him to sleep for four days, to make him join the CPCA.
"As the Vatican-China deal of 2018 expires soon, the CCP fears that the Pope will ask it to explain the incident with Father Huang when negotiating its renewal," commented a Catholic priest who requested anonymity. "That's why Father Huang was forced to write a statement denying that he had been tortured. They want to have a bargaining chip during negotiations."
"We hope that the Pope reconsiders to renew the agreement," the priest continued. "Did the provisional agreement benefit or harm churches in China? Do we have more room for development, or did we lose more freedom? We wish for the Pope to see clearly the CCP's essence and its attitude toward Catholicism. The regime seeks to take charge of everything related to Catholicism in China, transform unregistered clergy members, and control churches without interference from the Vatican. It aims to eliminate Catholicism."
The government continues to surveil Father Huang closely, and anyone who contacts him may be deemed a leaker and become an investigation target. Cellphones of clergy members and churchgoers who know about the torture are also surveilled to prevent information from being shared.
According to a source, an unregistered priest from another province called a churchgoer in Mindong to inquire about Father Huang's torture. Because her phone was monitored, authorities warned her afterward not to disclose details about the incident.
Despite the surveillance, some unregistered clergy members still wish to disclose details about Catholic priests' intimidation. "Facts about persecutions should be made known overseas," an unregistered clergy member told Bitter Winter. "It's necessary to have more supervision from the [international] community. Since Father Huang's torture was reported, the government stopped using this method to force other priests to join the CPCA, at least for now."