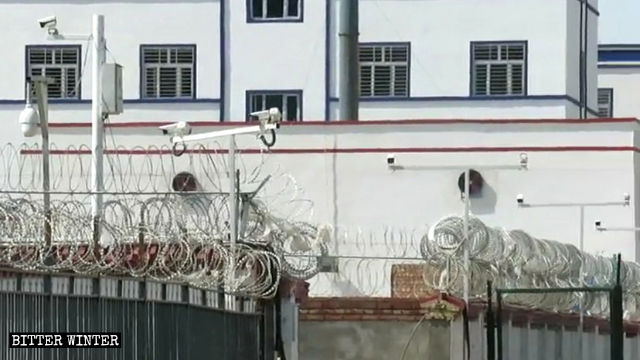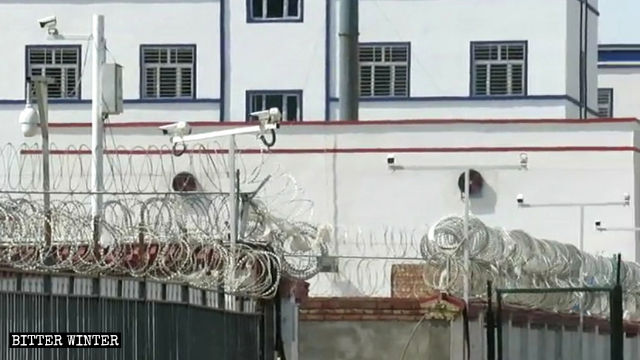 The American sports broadcaster ESPN recently published an in-depth investigative report on the NBA's business dealings in northwest China's Xinjiang Uyghur Autonomous Region (XUAR), where Beijing has faced international criticism for policies of persecution against Uyghurs and other Muslim minorities. The report, co-authored by Steve Fainaru and Mark Fainaru-Wada, focused in particular on a training academy opened by the NBA in the XUAR capital Urumqi in 2016, shortly before authorities began building a vast network of internment camps in the region believed to have held up to 1.8 million people since April 2017. The reporters found troubling allegations of physical abuse alongside many other problems with the academy, while the timing of its opening has raised difficult questions about the NBA's knowledge of the local human rights situation and, in turn, the ethics of their operations in the XUAR. NBA players and other employees who lived in the region have recounted to reporters that they lived under harsh security measures similar to those local people were facing.
The NBA long portrayed the academy as a means of facilitating cultural exchange through sports, as well as of identifying and training upcoming talent in the Chinese sports market. But by 2018, as news of Chinese repression of the Uyghurs and other Turkic Muslim-majority peoples in the XUAR began to spread widely across the globe, a number of lawmakers, led by Senator Marsha Blackburn (R-TN) began to call for accountability from the NBA. The NBA says it closed the Urumqi academy by the spring of 2019 but reports by ESPN and other media outlets claim it was still in operation as late as June of that year, prompting Blackburn and other members of congress to continue to press the league for answers. Last week, she penned a letter to NBA Commissioner Adam Silver, along with Congressional-Executive Commission on China (CECC) chair Senator Marco Rubio (R-FL), demanding that he clarify the date the league left the XUAR and calling on it to "take a stand" against violations by the Chinese government.
RFA's Uyghur Service recently spoke with ESPN's Steve Fainaru, who discussed what he was able to uncover about the NBA's academy in Urumqi and its leadership's deflection of criticism on its stance toward human rights. He also pointed out what he says is hypocrisy in the NBA leadership's refusal to comment on human rights in China while they have begun to speak loudly in support of the Black Lives Matter (BLM) movement in the United States. RFA also spoke with Ilshat Islam, a Uyghur athlete who now lives and coaches soccer in the Netherlands, about his own experience in the Chinese sports system, which included physical abuse and racism. Ilshat trained at a sports academy in Xi'an before leaving China for the Netherlands.
RFA: How many of the trainees at the academy were Uyghur and what kind of abuse did they face?
Fainaru: What the NBA told us was that 70 percent of the players who were in the academy were either Uyghur or some other ethnic minority. The NBA players had told us that as well. And, in fact, many of the coaches were also Uyghur … The American coaches had complained that the coaches in the academy, the Chinese coaches, were at times physically abusing some of the players, either hitting them or throwing balls at them. That was something that the American coaches discovered in the [two] other academies [in Shandong and Zhejiang provinces] as well … What was unique about Xinjiang in that respect was that, because of the intense security situation, the Americans were facing a lot of the same sort of security restrictions as people who live in places like Urumqi are facing.
RFA: What exactly has the NBA been saying about the Uyghur issue?
We asked the NBA to comment about human rights in Xinjiang—I don't know how many different times and how many different ways—and they simply would not go there. They wouldn't comment. I think it speaks for itself. They're just not willing to take the same positions around human rights in China that they are in the United States … It's one world, and so for some people I think there's an element of hypocrisy there.
We recently gave them the opportunity to speak out about the human-rights situation. They refused … I can only speculate why they're not doing it … They're literally not saying anything. We interviewed Mark Tatum, who's the Deputy Commissioner who oversees international operations for the NBA, and what he said to us was [basically], "I don't think I need to comment on every single human rights situation around the world."
Corporal punishment
RFA: Do Chinese coaches regularly abuse athletes during training?
Islam: It's a very "normal" situation for coaches to hit players in China. The coaches have no regard for the age of the players—if they make even a small mistake, or if they don't do something they were told, the coaches will hit the players in order to "teach them a lesson." The discrimination of Uyghur athletes, whether in soccer or in basketball, is very serious. I know what professional [Uyghur] athletes go through, because I've been through it myself.
RFA: Have you ever endured discrimination during your sports career because of your identity?
I wrote down information [while applying for official permission to play abroad] about the time I'd spent playing in mainland China, and about the fact that I'd been recruited to play abroad. The one thing I didn't write down was my ethnicity … Later, when they saw [from my ID] that I was Uyghur, they had a different attitude toward me than they'd had before.
Reported by Nuriman for RFA's Uyghur Service. Translated by Elise Anderson. Written in English by Joshua Lipes.
Source: Copyright © 1998-2016, RFA. Used with the permission of Radio Free Asia, 2025 M St. NW, Suite 300, Washington DC 20036. https://www.rfa.org.