When almost all men from a village in northern Xinjiang were locked up in internment camps, their wives were left alone to run households.
by Xiang Yi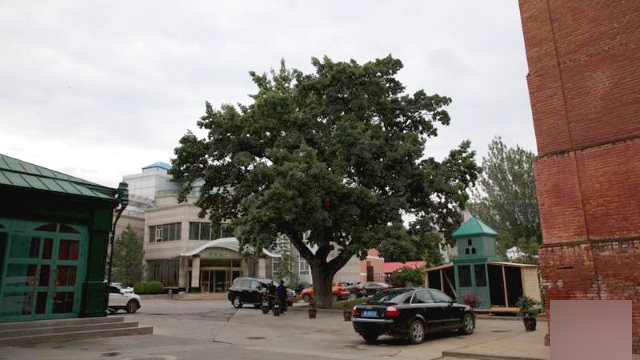 A small village under the jurisdiction of Tacheng Prefecture in northern Xinjiang is home to just over 60 households, primarily Hui Muslims. Forty-three village residents, mostly men, have been sent to transformation through education camps. Their wives talked to Bitter Winter about the daily struggles taking care of their families alone. We use pseudonyms to protect their identities.
Can't support families, children drop out of school
For a few months after her husband has been arrested, Ma Yan was crying every day. Three of her husband's four brothers were also detained, and the remaining one lives in constant fear of being locked up in a camp.
"The government said that we've engaged in national separatism. But we get along well with our Han neighbors," Ma Yan told Bitter Winter, still unable to comprehend why members of her family and Muslim friends are being sent to internment camps.
Most village residents earn their living by working the land or rearing livestock. After the majority of the village's men have been arrested, it was very difficult for women and children to support themselves, Ma Yan explained. Most had to rent out their land, sell their cows and sheep, and sustain their livelihood by doing manual labor or odd jobs.
"My sisters-in-law and I couldn't farm ourselves. So, we have to make a living by hoeing weeds and pruning cotton plants for others. It's a hard life," Ma Yan said. Her youngest son is dropping out of school because the family can't afford to support him. The woman admitted that she often weeps while working in the fields.
Other women in the village are suffering similar predicaments. Ma Yan's neighbor had to sell more than 40 farm animals after her husband was arrested so that she could support her three children to go to school. She also does odd jobs to make ends meet.
Ma Ping's family made a living by rearing cattle, but after her husband and her 70-year-old father were arrested, she had to sell the livestock and make a living by doing menial jobs. Her son left school because he could not handle discrimination and bullying from his teachers and classmates. Despite his young age, he works now to help out with family expenses.
Left alone with the burden of taking care of their families and homes, the women feel desperate and exhausted. They don't know when their husbands are coming back; it could be years. The government only allows a three-minute video call with their husbands every two or three months, which are monitored by village officials.
Ma Yan said that during most of the calls, she and her husband just look at each other, crying, not daring to say anything.
Forced to attend indoctrination classes
In October 2018, the government opened evening schools for farmers and shepherds in every village in the area, and the families of the arrested were ordered to attend them from Monday to Friday.
The women didn't have a choice not to attend the evening school, because village officials threatened to prolong their family members' detention time.
"They told us in classes that religion is a deception, and smart people don't believe in God. Muslims are not allowed to gather together to read scriptures, and residents must supervise each other. You are supposed to report Muslims who meet to read scriptures. If you don't report them, you'll be treated as a two-faced person, and sent to a transformation through education camp," a village resident who had to attend the evening "studies" said.
"These classes are meant to indoctrinate us, to tell us that all government policies are good and that the Communist Party guarantees the 'happy' life we have today. Having religious beliefs means being disloyal to the Party and engaging in separatism," another villager told Bitter Winter, adding that studying Chinese is compulsory.
Two Hui women in their sixties said that studying Chinese and taking exams is extremely difficult for them since many elderly people don't know how to read or write. But they have no choice – they have to attend classes because their husbands are in internment camps.
"The elderly women sit in classes weeping, holding pens in their hands. If they fail examinations, they have to continue studying every day. They are frustrated and distressed but dare not say anything about it," Ma Yan said.
Source: Bitter Winter