Believers of the single most persecuted religious group in China are detained indefinitely for "transformation," no information is provided to their relatives.
by Xiang Yi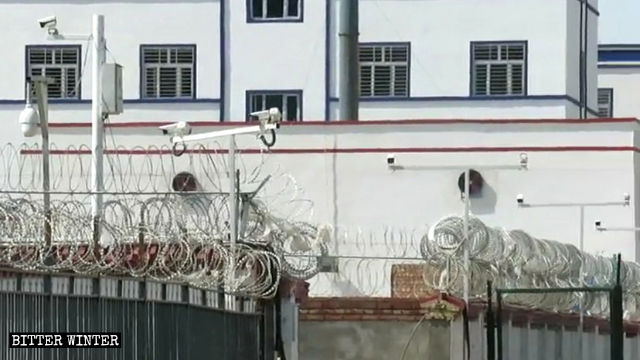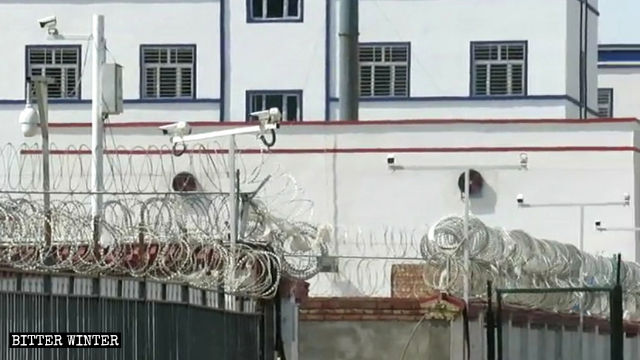 Last year, multiple arrest operations, targeting members of The Church of Almighty God (CAG) – the largest Christian new religious movement in China – were implemented in the Xinjiang Uyghur Autonomous Region. Many have been sent to internment camps just for their belief, without any probable cause, and detained indefinitely. The CAG has been included on the list of the xie jiao since 1995 and is severely persecuted because of its rapid growth, which the CCP treats as a threat to its regime.
Because of the harsh surveillance and control in the region, it is almost impossible to ascertain the exact number of the detained, even the closest family members of the incarcerated believers know barely anything about their loved ones.
Shawan county: over 20 CAG members detained
In Shawan county of Tacheng prefecture, at least 24 CAG believers were locked up in transformation through education camps between April and December last year. Local authorities strictly prohibited to reveal any information about their situation.
During a raid in November, three CAG members were arrested, and their homes were searched. Twenty days later, the police raided a CAG venue in the area, arresting seven CAG members, whose homes were also then searched. Most of the arrested ended up in transformation through education camps.
Some CAG members form the area were arrested many years ago for missionary work that has left a criminal record in their files. Last year, they were arrested and locked up in transformation through education camps. One member was sentenced to six years in prison and released last June after completing her sentence but was locked up in a camp right after she was freed. She is still kept in detention.
Another member of the Church was detained in 2017 for "saying sensitive words on the phone." She has not yet been released.
The situation of CAG believers in other areas of the region is also grave. According to a recently released CAG member who wished to remain anonymous, there were at least 47 CAG members in the class he attended in the transformation through education camp in northern Xinjiang. All were tortured as well: some of them were chained and suspended in midair; others were cuffed to a tiger bench, a type of torture device; electrocuted or beaten.
Impossible to access information
In the winter of 2017, a CAG member from northern Xinjiang was taken away by community personnel. A year and a half later, her family still doesn't know where she is detained. It wasn't until the second half of 2018 that her family was allowed to have a video call with her, without disclosing her exact location. Through the video call, her family saw that she had become very thin, but were unable to find out about her state of health.
The relatives of some arrested CAG members were threatened by the government not to inquire about them or reveal to anyone that they had been arrested. Their movements are also restricted: they must apply for permission to leave the city.
Another relative of a CAG member from northern Xinjiang revealed to Bitter Winter that she was arrested twice, after over 50 police officers raided their home.
"The police practically demolished our house. It took a while to clean it, our home was a complete mess for a month," the relative said angrily.
Only a month later, the family found out that the arrested woman was detained in a transformation through education camp, but the police prohibited visiting her.
"All the windows and doors there are sealed off with barbed wire. The teachers at the transformation through education camp use an access card to enter or leave the premises. Outsiders have no way of entering at all," the man recounted his visit to the camp in an attempt to see his relative.
A CAG member from Hami, a prefecture-level city in eastern Xinjiang, was sent to a transformation through education camp after she was arrested in August last year. According to insiders, she is held together with some Uyghur women. Her case has already been transferred to the court, and she will be sentenced to at least seven years in prison, the family was told. Since the local prisons are overcrowded, she might be transferred somewhere else. It has been more than ten months since her arrest, and the government still hasn't rendered a verdict in accordance with legal procedures.
In the 2018 Report on International Religious Freedom by the U.S. State Department, The Church of Almighty God emerges as the most persecuted single religious movement in China, with 11,111 of its members reportedly arrested in 2018. Falun Gong, the second most targeted religious group, reported that approximately 9,000 citizens were arrested and harassed in 2018 for refusing to renounce their faith.
Source:BITTER WINTER/Xiang Yi