Confidential documents expose plans to consolidate state institutions' forces in cracking down on groups and activities associated with foreign countries.
by Wu Haiping
Bitter Winter accessed confidential documents, issued by the government of the northeastern province of Jilin, that call for the strengthening of suppression against everything that is affiliated with religious groups from abroad in the province. As part of the drive, the provincial authorities are setting up a supervising institution to govern the process and demand each local government to establish cross-institutional initiatives to wage a comprehensive crackdown on religious activities by foreigners.
Guided by the nationwide Work Plan of the Special Operation to Investigate and Deal with Overseas Christian Infiltration According to Law, jointly issued by the United Front Work Department and the Ministry of Public Security last year, authorities throughout China have been suppressing religious movements and groups from abroad. South Korean Christians are the primary target of these crackdowns, but other groups are also explicitly listed in the document: Young Disciples of Jesus, Jehovah's Witnesses, Cru (known as Campus Crusade for Christ until 2011), Evangelical Lutheran Church, Bo'ai Church, Loving Heart Church (사랑 교회), and Canaan Church (가나안 교회). Even regular tourists visiting China are suspected of "foreign infiltration" and are thoroughly investigated.
Three-Level Joint Prevention and Inspection
One of the documents received by Bitter Winter, titled Measures on Three-Level Joint Prevention and Inspection Work, was adopted by the Office of the United Front Work Leading Group under the CCP Committee of Jilin in May. Intended to be implemented on three administrative levels – provincial, city, and county, – the document calls for regular inspections of religious groups in the name of "preventing and resisting religious infiltration," by joining forces of various government institutions.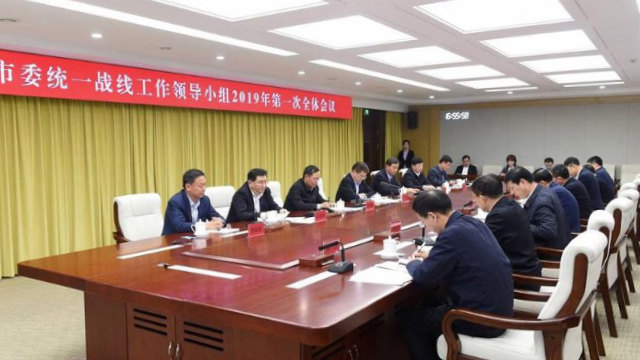 Religious activity venues, universities, border crossings, and other sites under the jurisdiction of the three levels of governance are indicated as the main targets of inspections that have to be conducted twice a year. The spread of Christian, Catholic, and Tibetan Buddhism teachings from abroad, as well as religious groups designated as "extreme" by the CCP, are especially pursued.
For inspections at universities, the document provides detailed tasks, such as background checks on teachers from abroad and investigation of their activities; detection of missionary work on-campus; information gathering on religious venues and groups, established at universities, and their activities; censorship in ideological and cultural domain, including control over publications, activities of student associations, information online, cooperation projects with other countries, financial aid from abroad, and the introduction of foreign textbooks to China.
The inspection work targeted at religious groups and religious venues mainly involves ascertaining if the clergy or believers are going abroad to participate in theological training or are in contact with overseas religious organizations. Donations from abroad without government's approval, unauthorized missionary work or religious trainings organized by foreigners are also in the scope of investigations. 
Office for Resisting Infiltration by Foreign Christian Forces
According to other documents that we received, the implementation of inspections seems to be enacted on a wide scale in cities and towns across the province. An edict, issued in July by the United Front Work Department in a locality in Jilin, stipulates that each municipal Leading Group of the Department is entrusted with setting up an Office for Resisting Infiltration by Foreign Christian Forces, composed of five teams: Investigation and Crackdown, Early-Warning Intelligence, Site Management, University Anti-Infiltration, and the Public Opinion Monitoring.
Put under the administration of the Public Security Bureau, the Investigation and Crackdown Team is responsible for: gathering intelligence on foreign-related religions and conducting reconnaissance and surveillance work; establishing a database of members in foreign-related religious groups and following their activities; and shutting down meeting venues and underground seminaries founded by foreign religious groups.
The Early-Warning Intelligence Team, administered by the Ministry of State Security, is primarily responsible for collecting thorough intelligence on foreign-related religions; analyzing the characteristics, patterns of foreign-related religious activities, and developing trends of foreign-related religions; and providing early-warning information for crackdown campaigns.
Placed under the supervision of the Religious Affairs Bureau, the Site Management Team is entrusted with the control of religious venues' foreign-related activities. The Public Opinion Monitoring Team is set up under the Internet Information Office and is mainly responsible for the surveillance and control over public opinion online. The Education Bureau is in charge of the University Anti-Infiltration Team.
Government institutions join forces to fight religion
A document issued by the United Front Work Department of another municipality in Jilin, also in July, foresees the setting up of the Joint Alliance on Religious Work, an initiative, uniting representatives from more than 20 government institutions, that are required to carry out long-term control over religion, especially foreign-related religious activities. Besides the usual suspects in anti-religion work, such as the Ministry of State Security, the Public Security Bureau, and the Religious Affairs Bureau, departments like the Civil Affairs Bureau, the Women's Federation, the Bureau of Commerce, the Hygiene and Health Committee, China Customs, are also involved in the work of the Alliance.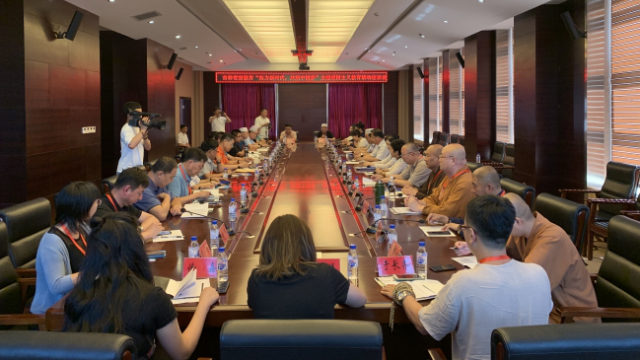 The Civil Affairs Bureau is required to report and deal promptly with religious philanthropic activities in hospitals, nursing homes, and alike, by groups that receive funds from overseas religious organizations or individuals.
The Hygiene and Health Committee is to examine thoroughly medical institutions, in which foreign religious organizations or individuals have invested, before permitting them to operate, with the ultimate goal of preventing them from carrying out religious activities.
Given that the majority of believers are women, the Women's Federation is in charge of ideological education of women by strengthening the propaganda of the Marxist view on religion, atheism, and the CCP's principles and policies on religion.
The Foreign Affairs Office is entrusted with reviewing donations from foreign organizations, individuals, and Chinese nationals abroad with religious background and projects financed by them.
The Bureau of Culture, Radio, Television, and Tourism is responsible for preventing overseas tourist groups and individuals from carrying out religious activities at scenic spots.
China Customs is assigned to ensure that foreigners do not bring into the country printed and audiovisual materials with religious content.
Source: Bitter Winter