Believers were arrested in several provinces from June to October after prolonged surveillance and pursuing tip-offs from residents.
by Lu An
Following a unified operation across the eastern province of Anhui, 135 members of The Church of Almighty God (CAG) were arrested in October. Most of them, 96, were taken into custody on October 13.
A large number of people were detained in the provincial capital Hefei. At 7:30 a.m. on October 13, the police in the city's Feixi county broke into a CAG member's house and arrested three believers gathered there and confiscated over 8,000 RMB (about $ 1,200) in cash and numerous Church items. The police had surveilled one of the detained believers for one year.
The same morning, over a dozen police officers pried open the door of a rented house in Hefei and arrested several CAG members. The property owner was also summoned for investigation.
In the prefecture-level city of Anqing, 38 CAG members were arrested the same day. A CAG believer told Bitter Winter that around 7 p.m. on October 13, she went to see two fellow Church members in a house they rented, but no one opened the door. She managed to see through a crack in the door frame that the house was in disarray. She learned from neighbors that the police broke into the house about 3 in the morning and arrested the two CAG members.
A CAG member from Maanshan city, who was also arrested on October 13, said that the police searched her apartment and took her to a local police station where they forced her to sign the "three statements" to renounce her faith–Statement of Confession, Statement of Criticism, and Statement of Break-up. The police installed six cameras in her residential building after she was released.
At least 29 CAG members were arrested in the prefecture-level city of Xuancheng between October 10 and 14. A CAG member overheard a police officer saying on the phone that arrests in Anhui are part of a campaign, code-named a "Plan for National Security," which is being implemented nationwide.
The CAG is the single most persecuted religious movement in China, whose members are continuously harassed and closely monitored. They are often tortured while in detention to extort information about Church affairs and force them to give up their faith.
In the central province of Henan, authorities held various propaganda activities to slander the CAG and also set up incentivized tip-off platforms. In July, the government of Shangcai, a county in the prefecture-level city of Zhumandian, announced that people who provide credible information about CAG members would be awarded 1,000 RMB (about $ 150). The campaign was vigorously promoted in all county's towns and villages. Preliminary estimates indicate that at least 138 CAG members were investigated in Zhumandian between June and October, 61 of whom were arrested.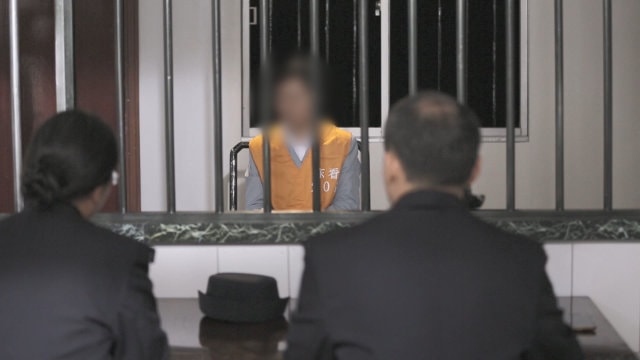 In the eastern province of Shandong, the government carried out an arrest operation of CAG members who were surveilled because they had existing faith-related police records. In Ningyang county, administered by the prefecture-level city of Tai'an, 33 CAG members were arrested in September.
At 11 a.m. on September 11, a CAG believer was cooking at home when eight police officers suddenly broke in and forcibly took her away. They also confiscated several faith-related books. Ten more CAG members were arrested that day in the county.
During interrogations, police officers revealed that the arrest operation was jointly carried out by the county's 13 police stations and the National Security Brigade. Over 100 CAG members were investigated and surveilled; one of them for over one year.
Thirty more CAG members were arrested in Tai'an city in October; 53 were investigated or had their homes searched.
From June to September, the government of Guangxi Zhuang Autonomous Region carried out operations across the region, arresting at least 116 CAG members.
Source: Bitter Winter