The believers were sentenced to years in prison merely for practicing their faith. One of them was just 19.
by Deng Jie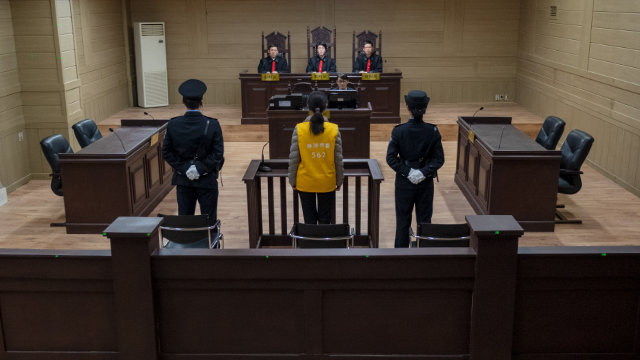 Between June and September, 66 Church of Almighty God (CAG) members from Tianjin Municipality in northeastern China were sentenced to prison on charges of "using a xie jiao organization to undermine law enforcement." Among them, a 19-year-old, arrested when she was 17, was given three years in prison and fined 15,000 RMB (about $ 2,280).
The CAG is the largest Chinese Christian new religious movement. It was included by the CCP in the list of the xie jiao in 1995, and is severely persecuted. Its members are harassed and closely monitored, often tortured while in detention. According to Article 300 of the Chinese Criminal Code, members of the banned xie jiao groups are given lengthy prison sentences for attending worship services, sharing the gospel, distributing religious books, or other regular religious activities.
A government insider told Bitter Winter that 49 believers were tried and sentenced in Tianjin's three district courts: 16 in the Hongqiao district on September 29, 12 in the Beichen district on August 6, and 21 in the Hebei district on July 31. All of them were arrested in June 2018 and held in detention houses for over two years before their trials.
Additional 17 CAG members were sentenced in Tianjin, but their verdicts were not disclosed to the believers' families. The source explained that one reason why the court refused to make the sentencing known was to prevent the information from being publicly shared, and give China's critics more reasons to condemn the religious persecution in the country.
In Inner Mongolia Autonomous Region, seven CAG members were sentenced by a Baotou city court in September. They were arrested in August last year.
Three CAG members from the southern province of Guangdong were arrested in late November 2018 and given lengthy prison sentences in June this year on the charge of "using a xie jiao organization to undermine law enforcement." One of them was given three years and six months, and the other three years and seven months in prison. All were fined 6,000 RMB (about $ 910) each.
The three believers had been previously arrested for practicing their faith. One of them was detained just a few months and another less than 50 days after being released from prison.
Source: Bitter Winter