On top of removing crosses, Chinese authorities order to replace Christianity's main symbol on churches' seals with the five-pointed star.
by Ye Jiajia
In July, the government of Lanling county's Dazhongcun town, administered by the prefecture-level city of Linyi in Shandong Province's, toppled crosses from numerous state-approved Three-Self Church venues. On the 25th of the month, four places of worship lost their symbols. The town government hired a large crane and several workers to do the job. Other religious symbols and slogans were also eliminated from the buildings.
Amid the demolition, one of the town officials told onlookers that "crosses must be removed from all churches because Christianity does not belong in China."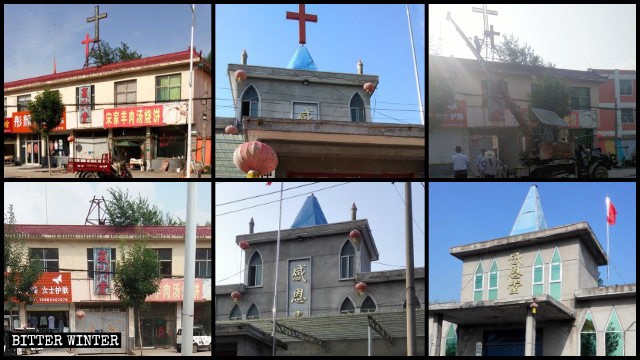 The ongoing cross removal campaign in Linyi city was launched at the beginning of last year. On April 11, the municipal United Front Work Department convened an emergency meeting for the city's Three-Self Church pastors, informing them that because "there were too many Christians in Linyi," the provincial government had issued a red-headed document ordering to control the matter by cracking down places of worship. All official venues were demanded to remove crosses from atop their buildings. If anyone dared to protest, the pastors were warned, their churches would be leveled to the ground.
"The number of believers is growing, which could turn into a serious force," a Linyi city government official said. "That's why authorities want to stifle the development of Christianity."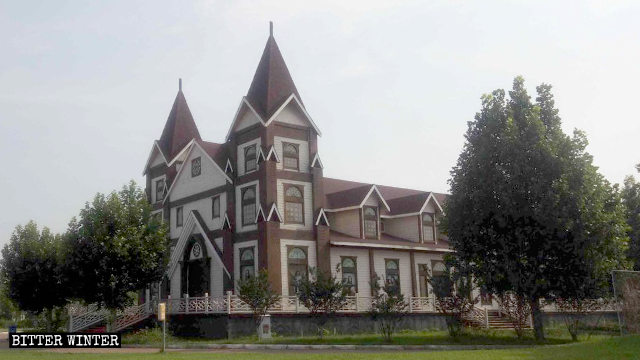 In August, the Two Chinese Christian Councils in a county administered by the prefecture-level city of Jiujiang in Jiangxi Province ordered its more than 70 affiliated churches to remove the cross symbol from their official seals and replace it with the five-pointed star—as featured on the national emblem and flag and used by all other state-run institutions.
In early September, Jiujiang's Religious Affairs Bureau issued another order, demanding official churches to remove Chinese characters for "Christianity" from church seals. According to a Bureau employee, the directive came from the United Front Work Department as part of President Xi Jinping's Christianity sinicization policy.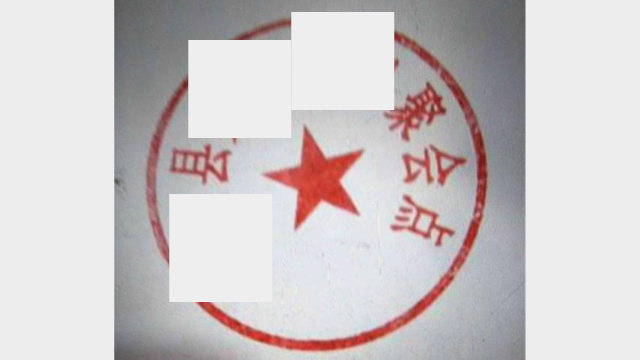 "All official churches were ordered to replace their seals so that believers accept the Party as the main leader and follow only it," a Three-Self Church venue director from Jiujiang said.
"The cross is the symbol of our faith, and that is why it has been inscribed in churches' seals," another Three-Self venue director explained. "The government replaces it with the five-pointed star to show its power."
Because only officially published Bibles and hymnbooks are allowed in Three-Self churches,
The county government also prohibits members of state-run churches from using "Canaan Hymns," a popular collection of Chinese Christian hymns, and other unapproved hymnbooks in churches.
Some Three-Self Church members complained about the increasing amount of restrictions from the government. "The state is removing crosses, alters church seals, and censors hymnbooks. What is next?" a believer complained. "This is a disguised way to eradicate our faith."
Source: Bitter Winter