In China, dissidents and members of banned religious groups are often subjected to torture while in detention. Two believers share their stories.
by Yang Luguang
As Bitter Winter has repeatedly reported, members of The Church of Almighty God (CAG)—the single most persecuted religious movement in China—are routinely tortured and mistreated just for their faith. Quite often, excessive force is used to make them renounce their faith or disclose information about fellow believers and the Church. Two CAG members from the eastern province of Anhui share their horrifying experience. We use pseudonyms to protect their identity.
Li Yi, 56, was arrested twice for sharing the gospel some years ago, and she was interrogated and tortured to make her divulge information. "Three police officers pressed my face to the ground, while a fourth one was viciously hitting my back and legs with a 50-centimeter long stick, thick as a rolling pin," the woman remembered. "This lasted for at least three hours until my entire body became black and blue. The officers did not stop until they became tired, and I lost consciousness."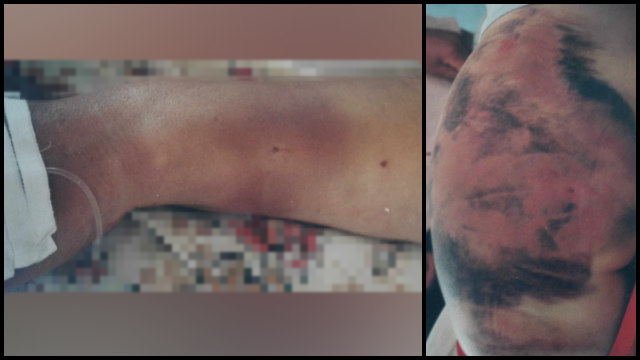 She was slapped on her face with a shoe, her face turning red and swollen, blood seeping from her mouth. "They dragged me by the hair, pulling some out and knocking my head hard against a chair, which made me feel dizzy," Li Yi continued. "I still have a bald patch on my head where no hair grows."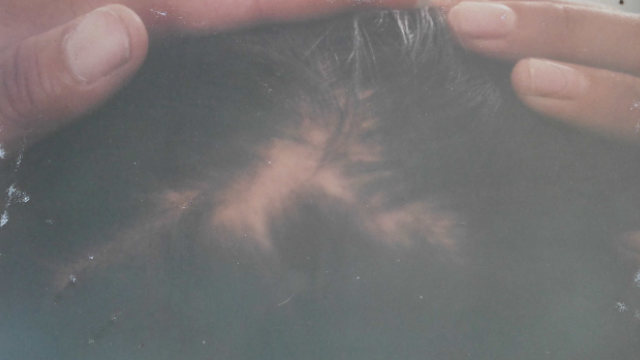 "I continue to have head and backaches, and my leg hurts on damp days," Li Yi listed the problems she continues to have after her ordeal in detention. "The pain is so severe sometimes that I can hardly move."
Qin Jing was subjected to even more cruel torture. "Officers took off my shirt and ordered me to take off my shoes and socks before forcing me on a tiger bench [a torture device]," the man remembered the interrogation he was subjected to by the Criminal Investigation Brigade in Anhui in 2012. "It was eight degrees below zero that day, and they poured cold water over my body as my hands and feet were cuffed to the bench. My lips trembled, and my body shivered from the cold."
To get information about CAG leaders, Qin Jing was forced to ingest mustard oil—a torture method commonly used in China because it leaves no visible marks but causes extreme pain and harm to a person's body.
"Four police officers poured four bottles of mustard oil in a row into my mouth and nostrils and covered them," Qin Jing said. "It was so spicy! I felt extreme pain in my mouth, nose, throat, and stomach. It felt like it was on fire, tears and mucus wouldn't stop running. My lips swelled up, becoming as large as sausages. I couldn't eat for some time afterward."
The officers also whipped his fingers and toes with a 70-centimeter-long bamboo rod. "Every whip caused a piercing pain, my fingers, and toes covered with blood as they whipped me unceasingly, leaving my hands and feet swollen and in unbearable pain," the man remembered.
Qin Jing was also shocked with electricity, which has left burn marks on his waist. The man spent his time in detention in pain, covered in wounds, receiving no medical care. He could only crawl on the ground, unable to stand up. Officers threatened to beat him again if he disclosed the details of his detention.
According to the CAG 2019 annual report, 3,824 CAG members suffered various forms of torture and indoctrination last year, 19 believers died as a result of persecution.
"In the vast land of China, torture occurs all the time in countless detention centers, interrogation rooms, prisons, labor reform farms, and black jails," commented Chang Ping, a well-known Chinese writer, journalist, and commentators, who now lives in Germany. He believes that "the attention and support that the victims have received is far from enough. The victimizing system and individuals have not only not received the punishment they deserve, but they are also spreading their tyrannical abuse, and they also include Hong Kong people in the scope of arbitrary torture."
Wang Quanzhang, a famous human rights lawyer, was sentenced to four and a half years in prison in January last year, having spent three years in detention. After his release, he described how he was beaten and kicked to make him plead guilty. He was slapped in the face and tortured otherwise to confess that "he tried to subvert the government by receiving funds from abroad."
Source: Bitter Winter