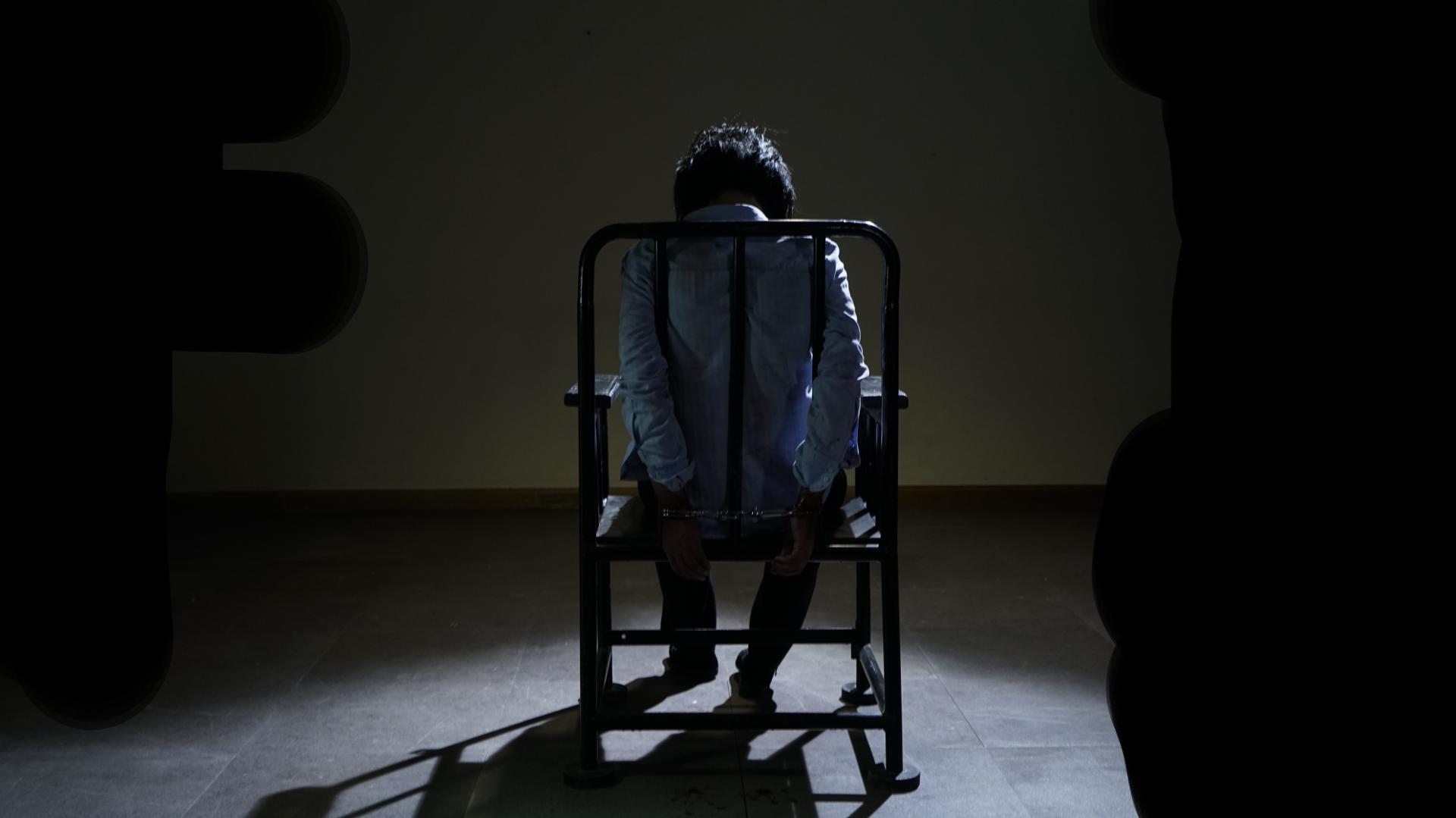 Civil servants serving in government institutions for decades have been arrested for their religious belief, not only removed from office but also secretly tried and sentenced.
One day in 2014, Church of Almighty God member Zhou Shi from southwestern China unexpectedly had his office raided by the local national security brigade officers, who did not present any search warrant. The officers then took him away on the suspicion of "subverting state power." Zhou was a Party member and also a civil servant who had worked in a local government institution for decades.
That night, the officers took Zhou to a local hotel for secret interrogation, trying to extract information from him about church property and the items he purchased for the church. And they indoctrinated him with rumors fabricated by the CCP against The Church of Almighty God (CAG). As Zhou was handcuffed in a chair for seven days and nights, unable to move around or sleep normally, his anus became painfully swollen with blood clots. A leader of the officers rebuked him, saying that as a state civil servant, he should believe in the Communist Party instead of God.
Because Zhou Shi once purchased materials for the Church, the procuratorate prosecuted him despite insufficient evidence. In the court, Zhou recounted before the presiding judge the fact that he was subjected to physical and mental torture during the police interrogation. The presiding judge did not take it and interrupted his statement, and even determined that Zhou did not plead guilty and wanted to give him severe punishment. According to a legal expert, Zhou's case was a political case and he could be convicted even though the evidence was insufficient.
After Zhou was detained in the detention center for nearly 400 days, the court sentenced him to 3 years in prison with a probation of 3 years for "using a xie jiao organization to undermine law enforcement." He was demanded to wear a positioning watch to accept real-time monitoring. The local bureau of justice would send message to the watch at any time for him to reply. If he failed to answer the message within two hours, a warning would be given, and if this occurred three times, the probation would be revoked and he would be imprisoned and serve his sentence. The government also expelled Zhou from public office, causing him to lose his financial resources and thus live a very difficult life.
The Church of Almighty God (CAG) is a new Christian group that originated in China. Due to its rapid growth and being out of the CCP's control, the Church has been included in the xie jiao list and subjected to the CCP's brutal suppression. To pressure CAG members to renounce their belief and give up the information on the Church, the CCP usually resorts to the tactic of transformation through forced indoctrination. Indoctrination class and "transformation through education" have become the CCP's principal method used to crack down on religion.
In 2014, CAG member Li Jie was arrested and taken to a local hotel for secret interrogation and forced indoctrination. During the interrogation, she told nothing about the Church. The police then took her to her work unit to conduct a search in her office. After that, they took turns to interrogate her for eight days and nights before sending her to a local Legal Education Center, where she was subjected to forced indoctrination for over one month.
Legal Education Centers, nicknamed "black jails," were extensively used by the CCP to implement persecution and forced indoctrination against people of religion before the transformation through education camps in Xinjiang appeared.
Li Jie was also a state civil servant, who worked for years. After leaving the Legal Education Center, Li was allowed to be released on bail pending trial, which was used by the police to attempt to arrest other CAG members.
During the bail pending trial, the police repeatedly summoned Li Jie and attempted to take her into a detention center. Knowing that Li suffered from various diseases, the detention centers refused to take her in because they worried that she might die in the centers and they would be held accountable as a result. Seeing this, the police gave up.
Finally, the court sentenced Li Jie to three years' imprisonment for "using a xie jiao organization to undermine law enforcement," with a suspended execution. Afterward, she was told by the bureau of justice to wear a positioning watch. Meanwhile, she was expelled from public office and lost her source of support.
According to the  Church's 2019 Annual Report on the Chinese Communist Government's Persecution of The Church of Almighty God, in 2019, at least 3,824 Church members were subjected to various tortures or forced indoctrination. In late 2019, the United States Commission on International Religious Freedom (USCIRF) announced a list of 53 prisoners of conscience of the Church, among whom at least 7 have been subjected to torture and forced indoctrination in indoctrination bases.
(For the sake of safety, all names used in this article are pseudonyms.)