Numerous venues were shut down, believers arrested and dispersed in August across Henan, Guizhou, and Fujian provinces.
by Li Xiao
On August 23, the Gushi county police in Henan Province's Xinyang city raided a Great Praise Church's venue.
"Two plainclothes police officers came through the back door and quickly opened the front door, letting in ten government officials," a congregation member recalled. The officers registered believers' ID information and noted the schools attended by nine young church members. "The children worried that the police would harass them in their schools," the believer said.
The officers took away all desks, chairs, musical instruments, and other church items.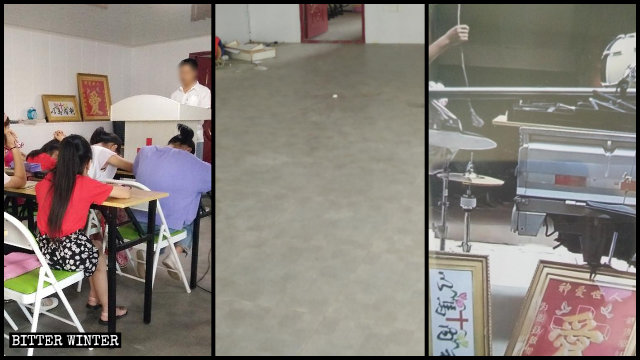 Another church venue was raided the same day. Officials took away the donation box, electric fans, Bibles, hymnbooks, and 40 stools. The pastor and three church members were taken away for interrogations and were released later the same day.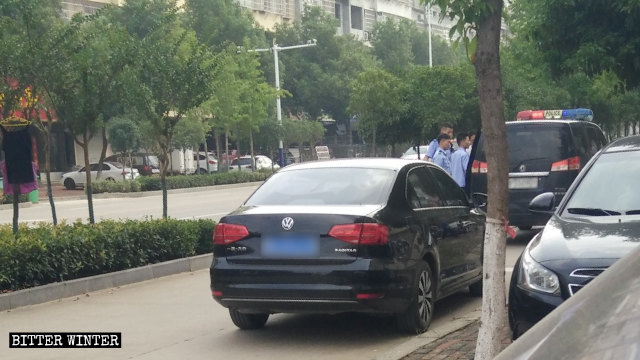 On August 13, seven house church members and a preacher were gathering in Anshun city in the southwestern province of Guizhou when eight government officials stormed inside the venue. They confiscated Bibles and hymnbooks, took the eight believers to the sub-strict office for interrogation and threatened to arrest the venue's owner if she continued organizing gatherings.
On August 12, police officers and Ethnic and Religious Affairs Bureau officials raided a gathering by a group of mothers with babies from the Xunsiding Church, a popular and influential house church in Fujian province's Xiamen city that was closed down permanently on May 31 last year. The mothers were sharing parenting experiences in one of the member's homes.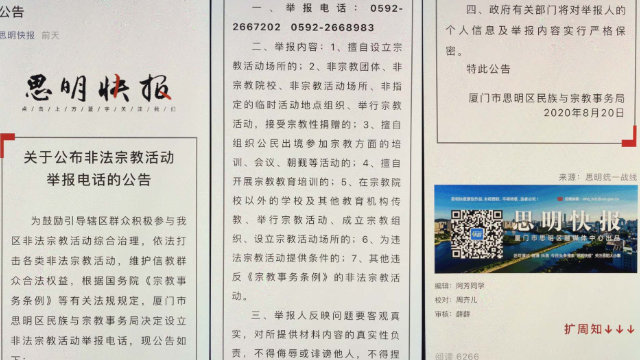 The Ethnic and Religious Affairs Bureau in the city's Siming district issued an "Order of Rectification," stating that the women were suspected of breaking the law by organizing religious activities without permission. Subsequently, more than ten church members were taken to the local police station to record their confessions.
"Police officers, Religious Affairs Bureau and neighborhood committee officials came to a private house without any documentation to raid a gathering by some Christian mothers," a church member expressed her anger on WeChat. "They seized the mothers' cellphones and took them to the Wucun police station. This is the real situation of religion and human rights in China. The Chinese government's so-called white book on the status of religion and human rights is merely a show." (On April 3, 2018, the State Council Information Office published a white paper entitled "China's Policies and Practices for Protecting Freedom of Religious Belief").
After the Xunsiding Church's closure last year, the local government installed a 360-degree HD camera outside the venue on Xunsiding lane No. 5 and stationed police officers outside to monitor it. To prevent the congregation from finding another location, Xiamen's local media outlets published notices on June 3 and 4, asking residents to report private religious meeting venues and describing the Xunsiding Church as "banned according to the law."
Source: Bitter Winter