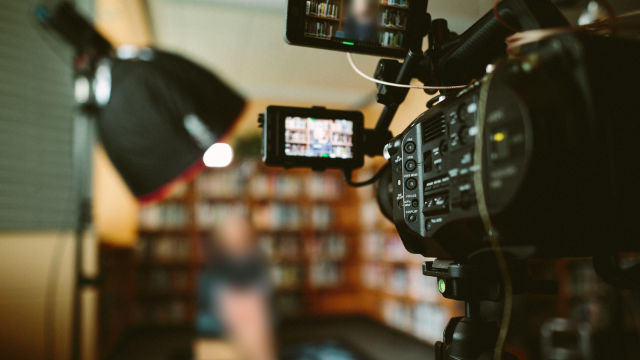 Fabricating false news and spreading rumors is one of the go-to tools the CCP uses to crack down on countries, organizations and individuals as hostile forces. It is even used to suppress religious groups. Three members of The Church of Almighty God (CAG) recounted their horrifying experiences.
"In August 2018, a resident of my village showed me a booklet disseminated by government employees on the road. Much to my expectation, it was said in the booklet that I died in a car accident during my trip driving an electric tricycle to a neighboring village for evangelizing the gospel of Almighty God years before," recounted a CAG member Cui Wen (pseudonym) who is from the eastern province of Shandong, adding that when residents of her village knew about this, they were all disgusted by the CCP's evil and lamented that the story was made out of nothing. Several days later, police officers visited Cui Wen's relatives' houses to inquire about her whereabouts.
In late 2004, Cui Wen was detained by the police for tip-off report against her belief in Almighty God. During interrogation, a police officer kept beating her back with rubber sticks until she was knocked to the ground. Immediately thereafter, several officers surrounded her and kicked her so hard that she could not stand up. Afterward, she was subjected to forced indoctrination. Even after being released from detention, Cui Wen was put under the police's constant surveillance and she had no alternative than to flee home in order to evade the police's further arrest.
In September this year, the incident introducing Cui Wen's "death" was even listed as one of the videos in school's online class. After knowing about this, Cui Wen said indignantly, "What an absurd thing the CCP is doing: it uses this incident to shift the blame onto the CAG and smear against it while spreading rumors to deceive people." She continued, "We could not go back home, take care of the children, or show filial piety for the elderly, all of which was caused because of the CCP's persecution. The CCP even confused truth and falsehood, saying that we abandoned homes after believing in Almighty God."
A CAG member from south China was lobbied by the government to cooperate with them in fabricating a news report. "Years ago, after being arrested for her belief in Almighty God, my mother was subjected to coercion and physical punishment from the police due to her refusal to give up information about the church and renounce her faith. While my mother was kept in detention, the police instructed inmates to keep watch on her in turns 24/7, including the period when she used the toilet," Cui Wen explained. "They used every means possible to torture my mother, which more often than not made her faint over. As a result, she was left with after-effects and diseases." Later, officials from the local Civil Affairs Bureau and Judicial Office went to the CAG member and asked her to cooperate with the government to make a report claiming that her mother got diseases from believing in Almighty God. She commented indignantly, "After having perpetrated evils, the CCP not only refuses to take the responsibility, but also attempts to coerce me into framing the CAG. How wicked and evil the CCP government is!"
On top of that, CAG believers once arrested for their faith are also listed among the targets whom the CCP selects to fabricate false videos. "A TV station director asked a reporter to hold the microphone and ask me questions according to the Qs & As they prepared in advance. Those questions were all blasphemies and curses against God, as well as some things out of nothing," a CAG believer from the southern province of Guangdong said, adding that in 2014, the director of the municipal government and town party committee secretary, accompanied by a TV station director, a reporter and a photographer, totaled 12 persons, came to the believer's house and had an interview with her. They asked her to complete the interview in accordance with the questions and answers set by the government in advance.
As the CCP has always maintained that the development of religions may affect its sovereignty, it regards religious groups with swift development as its enemies, especially for The Church of Almighty God. Therefore, after fabricating incidents such as McDonald's murder of 2014, false relative search in South Korea, and the Shenzhen family suicide, the CCP continues to resort to the same tactics suppressing the CAG. As a result, propaganda films and news are ubiquitous nationwide to indoctrinate the population, and rewards are offered to incite the masses to report on Christians around them.