Provincial and municipal governments intensify measures to purge from state-run churches all publications that are not approved by the state.
by Wang Yong
On June 18, the Two Chinese Christian Councils of the southeastern province of Jiangxi issued a notice on Further Regulating the Management of Christian Publications Across the Province. The document demands to investigate the source of all materials, including books, picture albums, newspapers, audio-visual products, and even texts printed by churches. The notice also demands to control their circulation channels and states that only the publications issued by the national or provincial Two Chinese Christian Councils or those approved by the state are considered legal.
Materials published by churches for internal use must be compiled and printed only with the permission of provincial institutions in charge of religious affairs and publications. Their distribution is limited to a predetermined amount of people.
According to the information provided by the clergy of Three-Self churches, some local governments enforce even stricter measures.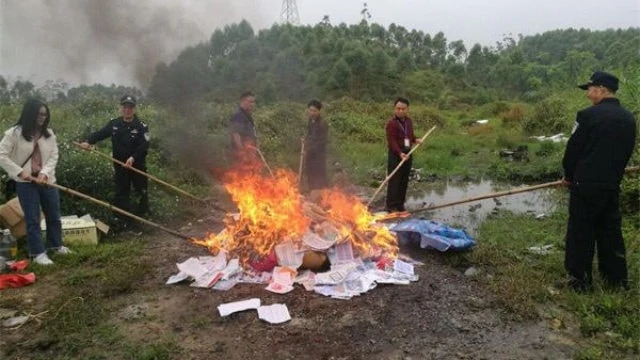 In June, government officials from Dayu county of Ganzhou, a prefecture-level in Jiangxi, confiscated all books from a Three-Self church, except for the Bibles and hymnbooks published by the Two Chinese Christian Councils. They claimed that the books "were released by unapproved publishing houses."
Some congregation members asked to leave the books so they could deal with them, but the officials told them that these books must be burned to prevent them from being used and took away more than 50 kilograms of printed materials.
In early July, government officials from Tandong town in Ganzhou's Zhanggong district inspected all publications in a local Three-Self church and declared that only the Bibles and hymnbooks published by the Two Chinese Christian Councils are allowed to remain. According to them, no other publications, even children's homework books, can be found on the premises. The church would be closed otherwise, the officials threatened.
"It's illegal for them to do so, but they can do as they please because China is the land of the Communist Party," a church member commented.
Similar measures are implemented in other regions as well.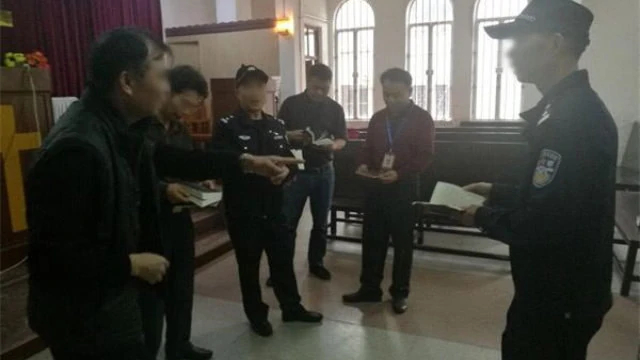 In May, the Religious Affairs Bureau of Huantai county in Zibo, a prefecture-level city in the eastern province of Shandong, implementing the nationwide campaign to "eradicate pornography and illegal publications," demanded all state-run religious venues to remove religious books that are not approved by the state. The county's committee of Three-Self churches established a workgroup to enforce the campaign in all its venues.
"This campaign to 'eradicate pornography and illegal publications' primarily targets religious books, including those not approved by the Religious Affairs Bureau or published without the state's permission. Even materials printed for personal use are purged," a Religious Affairs Bureau insider explained. "It's even illegal to print out unofficial Bibles downloaded from the internet."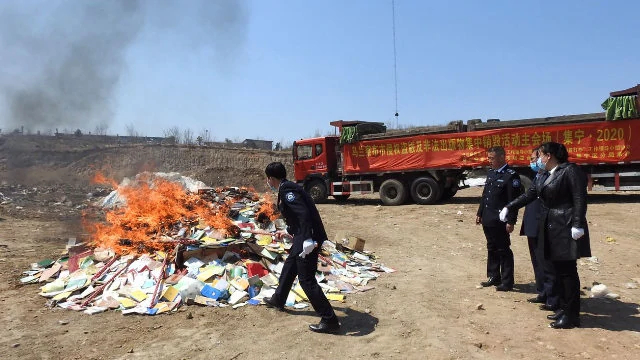 In April, in preparation for inspections by provincial officials in charge of religious affairs, the Religious Affairs Bureau of Zhuji city in the eastern province of Zhejiang scrutinized all religious venues under its jurisdiction. The notice on the inspection results indicates that religious venues "generally have illegal publications, and a few have books from foreign countries." The document demands relevant institutions to "do a good follow-up job to prevent further use of these books."