As per CCP's orders, China's social media is controlled to prevent first-hand information about the coronavirus outbreak from reaching the public.
by Lin Yijiang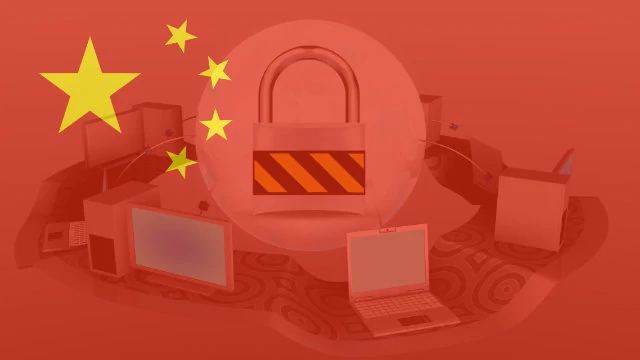 At the start of the coronavirus outbreak, people in China could occasionally learn truthful information about the epidemic from social media accounts of medical personnel. Very soon, though, Chinese authorities imposed a variety of measures to censor or delete all such posts, making it difficult to get first-hand information without the government propaganda.
Social media accounts of the staff working in health commissions, epidemic prevention and control departments, public security, culture, education, and tourism bureaus, publicity departments, and other government institutions became targets of censors. So have the accounts of people working in China's hospitals and schools. To prevent leaks about the real epidemic situation on WeChat, QQ, and other Chinese social media platforms, the government also prohibited personnel working in these institutions to create social media groups without permission and put under surveillance the existing ones.
In January, a medic from the eastern province of Shandong was criticized by the hospital she worked in for reminding her colleagues on her WeChat profile to protect themselves when working with coronavirus patients.
According to a document issued in April by the epidemic prevention and control department of a locality in central China, specialized personnel carried out real-time surveillance and supervision of all WeChat groups created for the epidemic prevention and control to ensure that no uncensored information is leaked.
The same month, the Secrets Protection Bureau of a city in the northeastern province of Liaoning issued a document, demanding to control information in social media groups of the city's government departments, such as WeChat and DingTalk. The document states that if any group is not reported to the authorities and leaks information, it would "be dealt with."
The documents issued by epidemic prevention and control departments in Shandong and Henan provinces prohibit the staff of all epidemic-related institutions from sharing unapproved information on their WeChat, QQ, and other social media accounts or through emails. The move is intended to prevent information leaks so that people "don't question and denounce" the government's epidemic prevention work.
In practice, the government's definition of "information leaks" is very broad. A hospital in Shandong prohibited its staff from "publishing information, pictures, videos and alike at will, to prevent any negative impact." A staff member told Bitter Winter that things like the growing number of coronavirus cases when the government is saying that it was decreasing is considered as having a negative impact, and the hospital demands to keep such information confidential.
"Mainly because foreign countries are asking for compensation from China, the CCP wants to block factual information to shift the blame for the pandemic onto others," a doctor who has worked in Wuhan told Bitter Winter, adding that he and his colleagues were forced to sign confidentiality agreements. One of them was criticized for complaining on WeChat that medics in Wuhan were overworked. He was told to delete the information "to prevent social instability."
Bitter Winter has recently obtained documents issued in several provinces that require to comprehensively investigate whether government employees share work secrets through email, WeChat, QQ, or other platforms.
A municipal government in central China issued a document in March, banning government employees from sharing "politically sensitive" information or making "irresponsible comments" on their social media accounts. The decrees also demand to be vigilant when sharing religious information, particularly news about crackdowns on xie jiao and related government policies.
Source: Bitter Winter