The CCP continues its campaign to eliminate religious statues in Hubei and Guangxi provinces.
by Cai Congxin
In June, the Liangzihu district government in Ezhou, a prefecture-level city in the central province of Hubei, forcibly demolished a four-faced Guanyin statue atop the Qingfeng Mountain. According to a resident in the area, it was built in 2012 to replace the Guanyin statue that was destroyed with explosives during the Cultural Revolution. Local people donated 1.86 million RMB (about $ 260,000) to build the 9.3-meter-tall icon.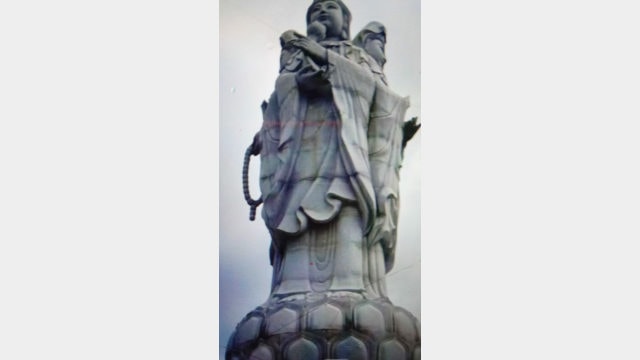 The resident recounted that on April 11, the local government dispatched personnel to start the statue demolition without any prior warning. After learning the news, residents rushed toward the mountain to block the destruction, but officials threatened to imprison anyone who protested. They said that these were the orders from the central government and that "Buddhism could not be greater than the Communist Party." It took two months to demolish the statue.
"We cannot do anything since the government arrests people as it pleases; we don't dare challenge it," another resident said helplessly.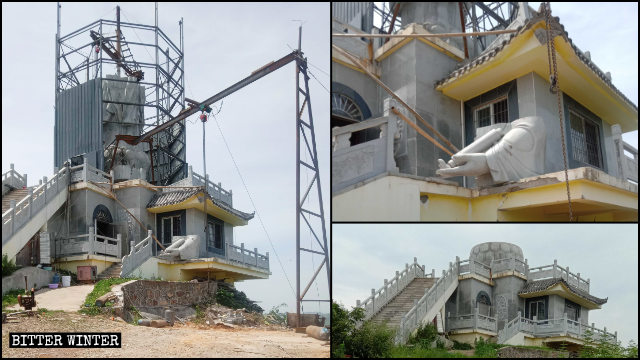 In late April, the government of Cenxi city in Guangxi Zhuang Autonomous Region forcibly demolished an outdoor Buddha statue, 9 meters tall and 16.8 meters wide, in a local flower farm. The site is open to visitors for free, and it has attracted people from neighboring areas to worship the Buddha.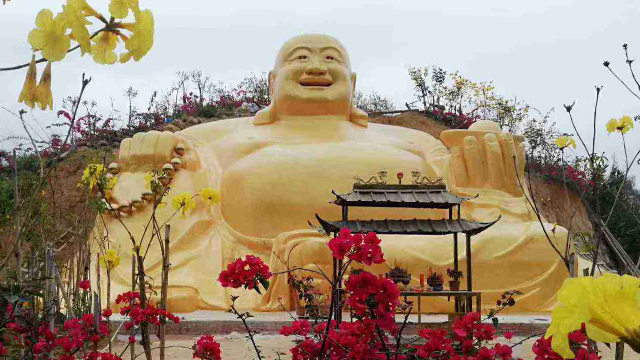 In mid-April, officials in the village where the farm is located were notified by their superiors that the statue must be demolished because it was "unapproved and illegal, too tall and too large." A villager told Bitter Winter that to protect the statue, village official had planned to cover it with mud and ban people from worshiping. The plan failed since the icon was too large. In late April, the chief of the city's United Front Work Department hired workers to demolish the statue. Over 20 armed police officers guarded the site against more than 100 onlookers.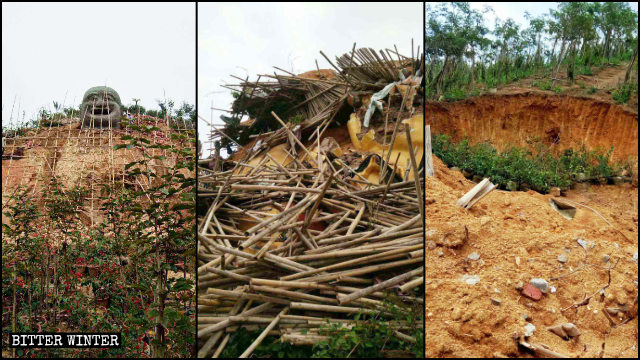 In November last year, an outdoor Guanyin statue in Baixiang Temple in Xingwen, a county in the southwestern province of Sichuan, was forcibly demolished. According to a source, the local Ethnic and Religious Affairs Bureau ordered the temple's director to remove the statue by himself a month before the forced demolition. Officials claimed that the secretary of the provincial CCP committee was threatened to be dismissed if the icon were not demolished. Over 30 Bodhisattva figures in the temple were also smashed the same day.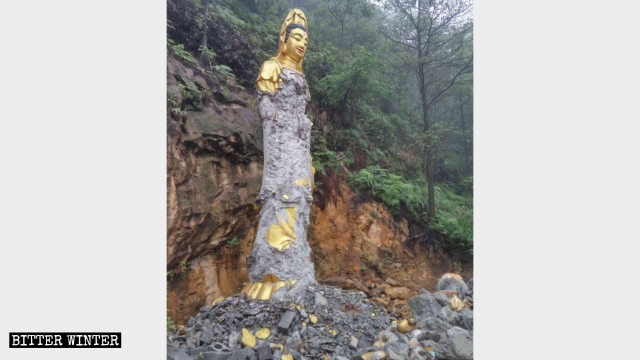 "No one dared to stop the demolition. The government is too evil," a person living near the Baixiang Temple commented. "We can do nothing about it, no matter how angry we are."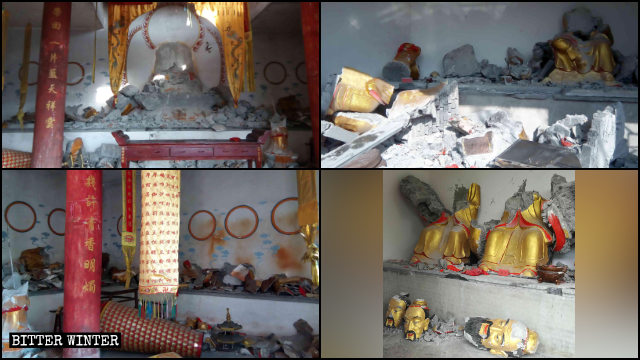 Source: Bitter Winter