The CCP bans all religious rites and traditions during funerals and threatens to punish local officials who allow them.
by Wang Yichi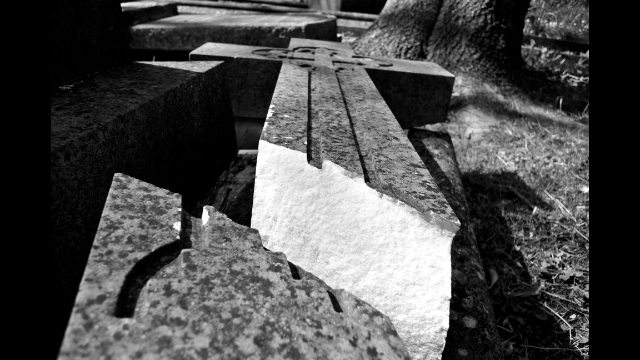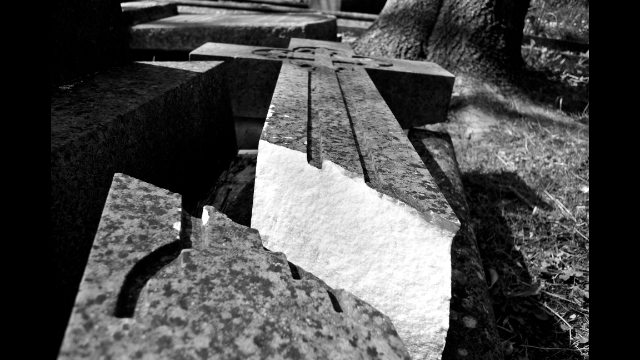 After the Liaoning Province's Office of the Ethnic and Religious Affairs Committee issued the Notice About Bans on Holding Religious Funeral Ceremonies at Funeral Venues in June, mortuaries and cemeteries across the province have been subjected to increasing scrutiny. Authorities inspect if these venues don't organize funerals according to religious rites or distribute faith-related merchandise.
Soon after the notice was issued, the government ordered to demolish a hall for religious funerals in the Tiantai Mountain Funeral Parlor in the Sujiatun district of the provincial capital Shenyang.
"The hall was demolished the next day after we received the notice," a staff member at the parlor said. "All halls for religious funerals are being demolished across the province."
On June 17, the Guiming Temple in Gaizhou city posted a notice that in light of the new regulations "prohibiting temples from storing cremated ashes and other relevant activities," the venue decided to hand over the management of its columbarium to the government.
Bans on religious funerals and faith-related symbols in cemeteries are implemented across China. In the eastern province of Shandong, the government demolished a Jesus statue and a three-faced Guanyin statue in a Qinhuangtai township cemetery in Binzhou city's Bincheng district.
According to a local source, in February last year, the district's Ethnic and Religious Affairs Bureau drove away the Buddhist monks and Taoists who were invited by the cemetery manager to stay at the nearby Qinhuang Temple and perform religious ceremonies during funerals. Officials from the local Religious Affairs Bureau and United Front Work Department came to the cemetery twice, in April and July, to demolish its religious statues.
Religious symbols were removed from several Muslim cemeteries in the southwestern province of Yunnan. In October, domes were removed from the cemeteries on Yuanyuan and Shizi mountains and the Jinjiashan Mosque's cemetery in the provincial capital Kunming. In September, star-and-crescent symbols were toppled from a cemetery entrance on Yingpan Mountain in Yunnan's Baoshan city.
In April, the government removed statues of Jesus and angels from the columbarium in a cemetery run by a state-approved Catholic church in Wenzhou, a prefecture-level city in the eastern province of Zhejiang. Religious couplets "Through belief in God you receive peace and success in this present age" and "You'll have eternal life in the age to come" were removed from the cemetery entrance.
Members of the Naiyan Three-Self Church in Zhejiang's Wenling city held a funeral for an elderly fellow believer in June. Someone took photos of a church member carrying a banner with a cross image and reported this to the city's Religious Affairs Bureau. The church was closed down for three weeks as a punishment. Some church members thought the punishment too severe, but the Bureau official threatened them, saying that they "could punish believers as they pleased."
In June, officials dispersed a Christian religious funeral in a residential compound in Zhumadian, a prefecture-level city in the central province of Henan. A pastor who attended the funeral was taken for interrogation for "illegal preaching."
A Hui village government employee in Shandong's Zibo city told Bitter Winter that the municipal authorities summoned representatives from villages under its jurisdiction, demanding to eliminate all religious customs from Muslim Hui funerals, such as the rites of bathing the deceased with clear water and enshrouding them with a plain white cloth. Supposedly, in the name of "transforming social traditions."
In August, over ten Buddhists, dressed in traditional robes and reciting sutras, attended a funeral procession in Henan's Anyang city.
"As soon as a surveillance camera captured the procession, a government official ordered to disperse it," one of the Buddhists who took part in the funeral told Bitter Winter.
In September, Anyang's authorities dispersed a Christian funeral. "Officials said that religious funerals are banned nationwide, and no church choirs or music are allowed," a relative of the deceased Christian said. "They said that village officials would be dismissed if they don't stop religious funerals."
In a Boai county village in Henan's Jiaozuo city, officials threatened to cancel all subsidies for the relatives of a deceased Christian if they held a religious funeral.
"Christian funerals are deemed as 'uncivilized' practices, and any 'civilized' village where such funerals are held will have their title revoked immediately," a Baoai county government official explained, referring to the CCP's aim to build a socialist "spiritual civilization." "The government has paid much attention to this for the past two years. Religious funerals go against the national policy and are equivalent to opposing the Communist Party. That will directly implicate village officials, who may be dismissed."
Christians from Shandong and Hebei provinces reported cases when officials banned singing hymns at funerals and threatened to punish their family members who belong to the CCP.
Source: Bitter Winter