Increasingly criticized by the international community for crackdowns on people of faith, China's regime enforces more stringent measures to cover up its crimes.
by Gu Xi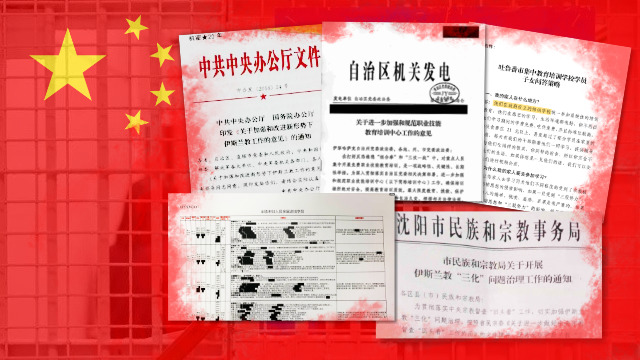 A few months after Bitter Winter was launched, the CCP designated it an "overseas hostile website" for exposing religious persecution in China. Law enforcement authorities continuously track down, investigate and arrest our correspondents for "leaking state secrets" and harass people who share such information. To protect them, we often cannot reveal all the details about reported cases and must use pseudonyms. As the CCP's relentlessly imposes more stringent control and surveillance measures, it has become perilous for people of faith to reveal religious persecution cases.
According to several sources in northern China, local authorities recently summoned over 100 Christian clergy members to interrogate them on government documents reported by Bitter Winter.
"The documents were distributed to all churches in the area, but the government got very nervous about it," one of the sources told Bitter Winter.
Officials revealed during interrogations that top central government leaders are disturbed by the fact that documents related to religious affairs are exposed in overseas media, and the government "spares no cost" to investigate such leaks. They threatened to sentence all leakers to long terms in prison once discovered and implicate their families.
"Interrogations were extremely rigorous: questions were very detailed, asked time and again, to find out if answers are consistent," an interrogated Three-Self deacon revealed. Many of the questioned said afterward that they wouldn't talk about religious persecution anymore.
According to a source from southeastern China, provincial authorities recently launched an investigation into document filing procedures in state institutions. Public access to all documents related to religious affairs issued after 2018 was banned, and records pertaining to crackdowns on religious groups designated as xie jiao were ordered to be handled with particular care and secrecy.
"If any documents are found missing, persons in charge of them would be investigated," the source revealed, adding that content of all meetings on religious issues is now deemed confidential.
A Thee-Self church deacon in the area told Bitter Winter that clergy members from state-run religious venues were convened for a meeting last year about leaks to the outside world about the government's control over religions. Government officials at the event warned that they would investigate all channels through which such information had been leaked.
"Anyone taking a photo with a cellphone in the church can be questioned now," the deacon added.
A Three-Self church director who took part in the meeting said that religious venues could no longer post information on social media or distribute photos at will. "The government may deem any shared information as leaks of state secrets or a danger to state security," he explained.
Even government-issued notices about shutdowns of meeting venues are now deemed secret and are banned from distribution. A house church deacon from the central province of Henan told Bitter Winter that early this year, the notice on his church's closure was widely disseminated on social networks, and overseas media later reported about the case. Soon after, the venue's director was interrogated by the Religious Affairs Bureau on how the notice had been shared and was reprimanded for "causing big trouble."
Such investigations make people of faith increasingly cautious, and they are unwilling to talk about religious persecution for fear of government retaliation.
"If the government is afraid that their acts would be revealed, it must stop persecuting religions," a house church pastor, whose church was demolished on government orders, said.
Source: Bitter Winter