As the CCP's drive to wipe out Mongolian culture intensifies, new measures are planned to ban livestock grazing—an integral part of the traditional nomadic lifestyle.
by Gu Qi
After the Chinese government launched new regulations in August last year, allowing animal farming companies to appropriate land without the need for approval, herders in Inner Mongolia Autonomous Region, which locals prefer to call Southern Mongolia, took to the streets to protest the destruction of an integral part of Mongolian culture—nomadic livestock grazing. Using pseudo-ecological policies called "Ecological Migration" and "Total Ban Over Livestock Grazing," the CCP declares that it aims to "recover the grassland ecosystem." In reality, though, the end goal seems to be a complete eradication of the Mongolian nomadic way of life.
Mongolian herders believe that the nomadic method of grazing is beneficial to the environment and does not increase ecosystems' degradation. After livestock finish eating grass in one pasture, they move on to another. The manure animals leave behind is also conducive to the growth and healthy development of grasslands.
Liu Shurun, a retired professor from the Inner Mongolia Normal University, supports this view. He doesn't believe that the livestock grazing ban will solve the problem of grassland deterioration. According to him, keeping livestock on a fixed grassland is actually the primary reason for grassland desertification. In the case of captive breeding, livestock are kept in fenced pastures, and there is no "relaxation time" for grass to regrow throughout the year. As a result, kettle don't get comprehensive nutrition from the grass they eat.
Inner Mongolian authorities continue to expand measures to ban nomadic grazing. On July 31, the Standing Committee of the region's People's Congress convened a coordination meeting on implementing anti-grazing policies and presented the first draft of Regulations on Grass-Animal Balance and Grazing Prohibition and Land Resting in Inner Mongolia Autonomous Region, ordering legislative investigation on the matter before the draft is adopted as a regional law. The meeting concluded that the ban on grazing is an effective measure in implementing "President Xi Jinping's thoughts on ecological civilization."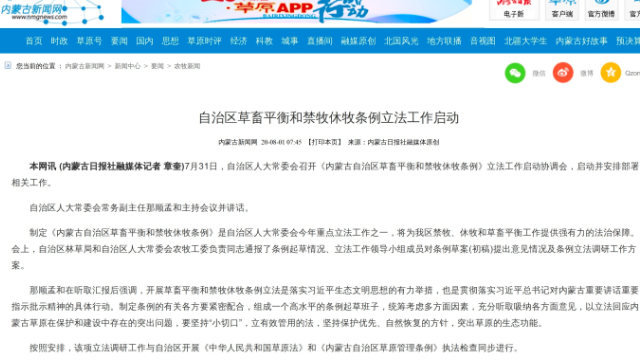 The new anti-grazing legislation heightened concerns among Southern Mongolia residents.
"Bans on livestock grazing have been widely enforced, but this will become law now," a woman wrote on a group forum of about 400 members on WeChat, China's messaging app. "If we violate it, we'll be held legally accountable. The situation is serious. We, ethnic people, can do nothing but graze. If we are forbidden from grazing, how is it different from slaughtering us?"
Other Southern Mongolians share her worries. "The ban on grazing suffocates us," a Southern Mongolian man commented. "Nomadic grazing is our ethnic tradition. If it's banned, how do we live our lives? Most of us survive on grazing, depending on Heaven for food."
People are also angered by the government's use of environmental protection to requisition grasslands for mining. Since the authorities started establishing grassland ecological protection systems in Inner Mongolia and Xinjiang in 2011, in the name of curbing "land degradation and desertification," herders were gradually pushed out of their pastures. Once they were evicted, mining companies were allowed to take over the land. Southern Mongolian herders regard the policy as a big deception and have complained extensively that the mining industry is damaging their pastures.
"It's wrong that grazing is prohibited in the name of restoring grassland ecology, shifting the blame onto five animals (cattle, sheep, goat, horse, and camel) and Mongolians," a Southern Mongolian wrote in a WeChat group. "If mining is stopped, grassland ecology will restore its balance itself."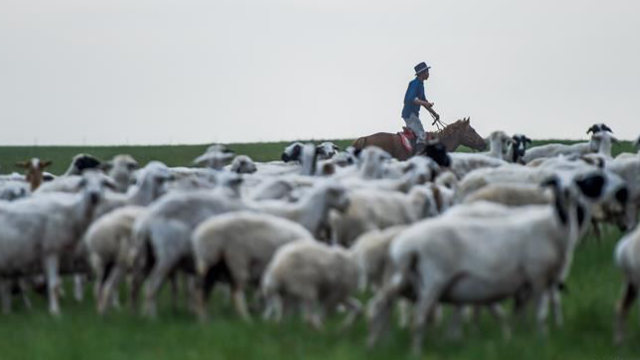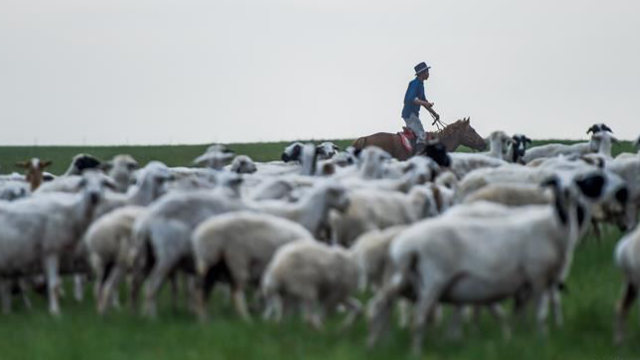 Source: Bitter Winter