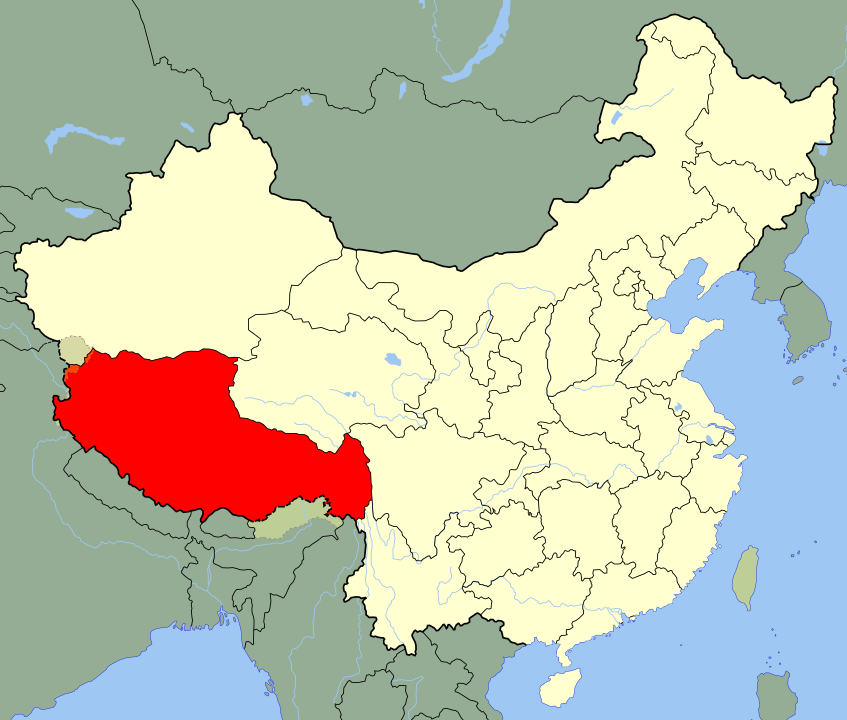 A former Tibetan political prisoner has died after suffering years of poor health following his release from a prison term served for challenging Chinese rule in Tibetan areas, Tibetan sources say.
Tsering Bakdro, 51, died on April 26 at his home in Maldro Gongkar (in Chinese, Mozhugongka) county in the Tibet Autonomous Region's Lhasa municipality, a local source told RFA's Tibetan Service, speaking on condition of anonymity.
"His untimely death is certainly related to the physical torture and suffering he endured while he was in prison," RFA's source said.
A former monk in Tibet's Ganden monastery, Bakdro was arrested in 1992 after launching a protest on June 10 with several others in Tibet's regional capital Lhasa in which they called for independence for Tibet and carried the banned Tibetan national flag, the source said.
"Local Public Security Bureau officers immediately took them into custody, beating them and dragging them away," the source said, adding that the men were taken first to the Gutsa detention center in Lhasa.
After being sentenced by the Lhasa People's Intermediate Court to an eight-year prison term, followed by a deprivation of political rights for a further two years, Bakdro was transferred in November 1992 to Lhasa's notorious Drapchi Prison, the source said.
"During his time in prison, he experienced physical torture and psychological trauma like the other political prisoners held there, and he was finally released in June 2000 after serving his full term," he said.
"He was not really free even after his release, though," the source said. "Like other former political prisoners, he lived under constant surveillance by the Chinese authorities, and his movements, activities, and speech were restricted."
Also speaking to RFA, a former Tibetan political prisoner confirmed accounts of the harsh conditions endured by Tibetans arrested for challenging Beijing's rule.
"Living conditions in the Chinese prisons are extremely poor," the source said, also speaking on condition his name not be used.
"Especially while inmates are being pressed to confess under questioning, interrogators use extreme violence against them that is beyond anyone's imagining," he said.

Reported by Lhuboom for RFA's Tibetan Service. Translated by Dorjee Damdul. Written in English by Richard Finney.
Source: Copyright © 1998-2016, RFA. Used with the permission of Radio Free Asia, 2025 M St. NW, Suite 300, Washington DC 20036. https://www.rfa.org.