CCP collects information on CAG members who fled China, uses agents and online propaganda to harass them. Anyone opposing the persecution deemed hostile to China.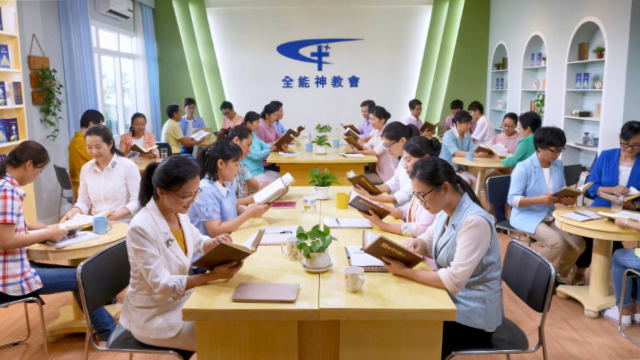 by Bai Shengyi
The Church of Almighty God (CAG) is the largest Chinese Christian new religious movement, which, due to its rapid growth, has been regarded as a threat to the CCP. It was included in the list of the xie jiao in 1995 and has become the most targeted and heavily persecuted religious movements in China ever since. Under the CCP's ruthless oppression, often accompanied by torture and long-term imprisonment, some CAG members have been forced to flee overseas, but the authorities haven't given up on persecuting them.
A call to create databases of CAG members overseas
The CCP has long started collecting information on CAG members who have fled abroad. Bitter Winter has obtained a copy of a document, issued in 2015 by a locality in northeast China's Liaoning Province, entitled Work Plan for Conducting Online Investigation, Overseas Investigation, and Special Crackdown Project Against "Falun Gong" and Other Xie Jiao Organizations. The two types of investigation and the crackdown project are often referred to as "Two Investigations, One Project" in the official documentation. The document demands to collect comprehensive information on the members of Falun Gong, The Church of Almighty God, and some other religious groups abroad and calls for the establishment of a complete "database of overseas xie jiao members."
The "overseas investigation" includes two specific stages. The first step is a comprehensive collection of information about members of religious groups on the list of xie jiao who have left China. The required information includes: the Chinese name, adopted foreign names, gender, photographs, current nationality, activities conducted abroad, and types and data in the new personal identification documents (identity card, passport, green card or refugee papers, etc.), including the documents'expiration day, the date of birth and time of departure from China. In cases where conditions permit, facial recognition and comparisons should be conducted.
The second stage is to ascertain the information of entering and exiting China, as marked in IDs held by key figures of religious groups banned by the CCP, from the localities that have no exit-entry records. For this purpose, full use of the public security's "Xie Jiao Members Information Management System" and previous records of investigations into Falun Gong and The Church of Almighty God from 2014 should be used to determine whether each member holds entry-exit documents.
Secret agents and online propaganda
In 2018, a locality in Liaoning Province issued the Plan for the Special Campaign on the Prevention and Suppression Against Falun Gong and Other Xie Jiao Organizations. The document stipulates: "Through imposing control over the online infiltration of the core websites of The Church of Almighty God overseas, we shall investigate and grasp the organization's membership compositions and organizational systems at home and abroad."
According to the CAG, personal email and social media accounts of its members abroad are frequently attacked. Many believers have seen their computer screens displaying the warning, "Your email account has been attacked by government-backed hackers."
Also, CCP's secret agents are constantly impersonating to be CAG believers online to gain access to communities overseas – the intrusion that makes those who have escaped CCP's persecution feel unsafe even abroad.
"You can detect CCP's special agents because they don't care about religion; they are only eager to learn the personal information of the Church's leaders and regular believers of Chinese nationality. They are very enthusiastic inquiring about the Church overseas," a CAG member in South Korea told Bitter Winter.
He gave one example in South Korea: Ms. O Myung-ok, a CCP agent. A while ago, she entered the CAG premises in Seoul under the pretext of "looking into the Church's gospel," inquired about believers and the Church, and secretly took photos of people who were present at the time. Church members only later found out that she runs a pro-CCP "anti-cult" media outlet and works closely with the Chinese authorities, coercing the relatives of CAG members to go to South Korea to participate in fake demonstrations against The Church of Almighty God.
Such staged demonstrations, to make South Korean authorities extradite those CAG members who are applying for asylum, are repeatedly organized by the CCP outside the CAG bases in Seoul. One is taking place today, July 22.
Ms. O also helps to organize "search groups" to South Korea for manipulated relatives in China to persuade their loved ones to return home. Many who agreed to come back were arrested after returning to China; some have not been heard from since.
The CCP has also mobilized its gigantic cyber army to smear The Church of Almighty God and other religious groups on the list of xie jiao online through fake comments, manipulation of public opinion, and proaganda.
Divide and disintegrate
Leading members of the CAG overseas are primary targets of the CCP's crackdown. In 2018, a locality in Liaoning issued a notice Special Action Plan for Preventing and Combatting Falun Gong and Other Xie Jiao Organizations, calling for strengthening crackdowns on key overseas members of these religious groups. It lists special measures, such as "organizing and launching secret attacks; strengthening insider spying; ascertaining information on the key persons and operations; and obtaining inside, early-warning, and deep-level intelligence leads." It also calls for "choosing the precise right timing and carrying out attacks by any means possible."
The Liaoning document from 2015, mentioned earlier, also has similar provisions: "Based on the ascertained information about the members, [the authorities] should research each member and develop an individualized special operational plan, with his/her domestic connections and relevant background in consideration. After the Central Leading Anti-Xie Jiao Group approves the plan, measures should be taken to impose on them persuasion, disintegration, crackdown, and deterrence."
Any support to CAG means being hostile to CCP
Another document accessed by Bitter Winter was issued by a locality in the northern province of Shanxi in 2019. Entitled Notice on Conducting Research on the Harms of and Countermeasures for the Almighty God Xie Jiao Organization and Other Topics, the document reveals that the CCP has been waging campaigns against The Church of Almighty God overseas for more than ten years.
On top of investigating CAG members, the document requires to probe into organizations and individuals who support the Church. It calls for determining "governmental and non-governmental support obtained by The Church of Almighty God overseas" and information about its contact with other individuals and organizations that the CCP regards as "hostile forces."
Obviously, the U.S. must also be included on that list of "hostile forces." In January, Ta Kung Pao, a media mouthpiece for the CCP, published an article accusing Vice President Mike Pence of supporting The Church of Almighty God on the grounds of "promoting religious freedom." The piece also blames the U.S. State Department for "playing the same old tricks" by supporting and defending The Church of] Almighty God, which, the CCP claims, constitutes "using a xie jiao organization to engage in separatist activities."
Source:BITTER WINTER/Bai Shengyi