Since last year, Taoism, long considered as China's traditional religion, suffered the most severe crackdown since the Cultural Revolution.
by Zhou Xiaolu
On May 9, officials from Jiayu town in Xingyang county, under the jurisdiction of Zhengzhou city in the central province of Henan, came to the local Jade Emperor Temple. They used colored steel tiles to seal off all of the temple's doors and threatened the temple's owner to demolish the temple if he allowed worshipers to continue burning incense. The owner has lived at the temple for over a decade, but now, the officials forced him to relocate to a shady and damp cave-dwelling and closed the temple.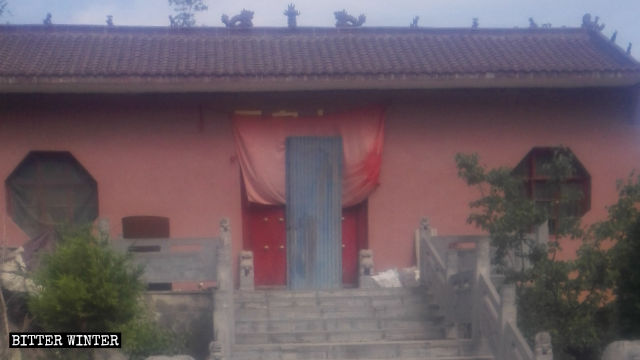 Two weeks later, officials returned to inspect on the temple and found the owner worshiping a deity depicted on a stone tablet. They reprimanded the man for going against the Communist Party, not respecting the authorities. They ordered him to smash the sacred tablet, or he would be thrown out of his new home – the cave. With no other choice, the man obeyed.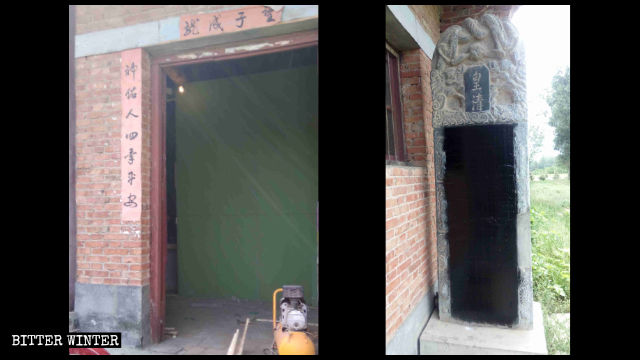 In early April, the government of Qinghua township in Qishan county, under the jurisdiction of Baoji city in the northwestern province of Shaanxi, received an order from the county government to demolish all temples in each village.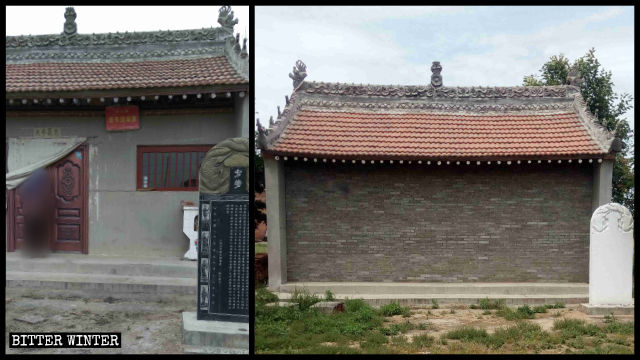 Village officials were unwilling to destroy the sacred places, so they decided to close the temples and block off their entrances with bricks instead. In the next few days, at least ten Taoist temples in the township were sealed entirely; even the stone monuments in front of the temples were covered with bricks or smeared with black paint.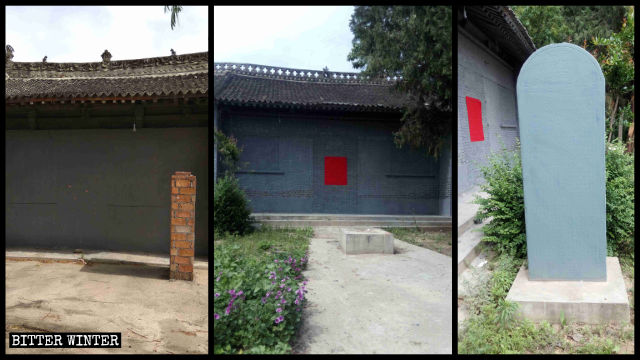 "The Communist Party always goes to extremes. Everything it does is immoral!" a villager commented on the government's actions.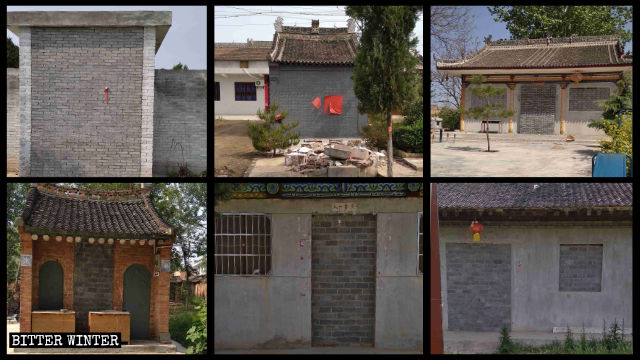 According to a village official, as early as last October, Qishan county government launched the religious venues suppression campaign. Numerous temples have been repurposed for elderly activity centers or warehouses. Since the spring, other temples have been sealed off, quashing believers' chances of ever setting foot in these temples again.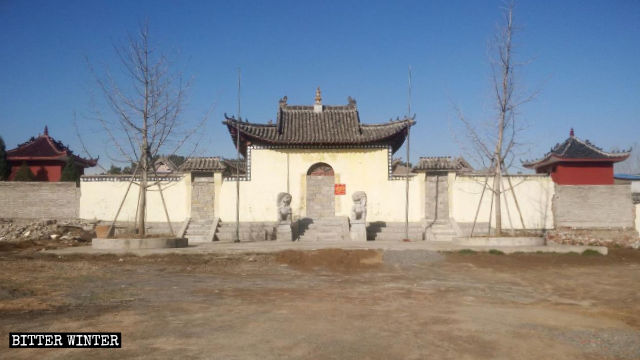 In the eastern province of Shandong, the campaign to shut down temples is also underway. The suppression increased even more since the arrival of the central religion inspection team to the province at the beginning of May. At least five temples have been forcibly shut down in Yicheng district of Zaozhuang city alone.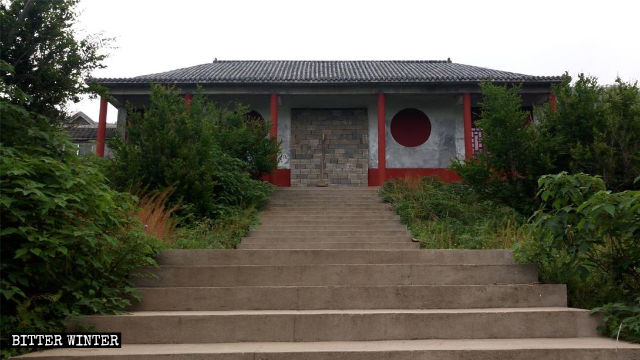 In preparation for the arrival of the inspection team, local authorities have also demolished numerous statues of deities in the area.
Source:BITTER WINTER/Zhou Xiaolu