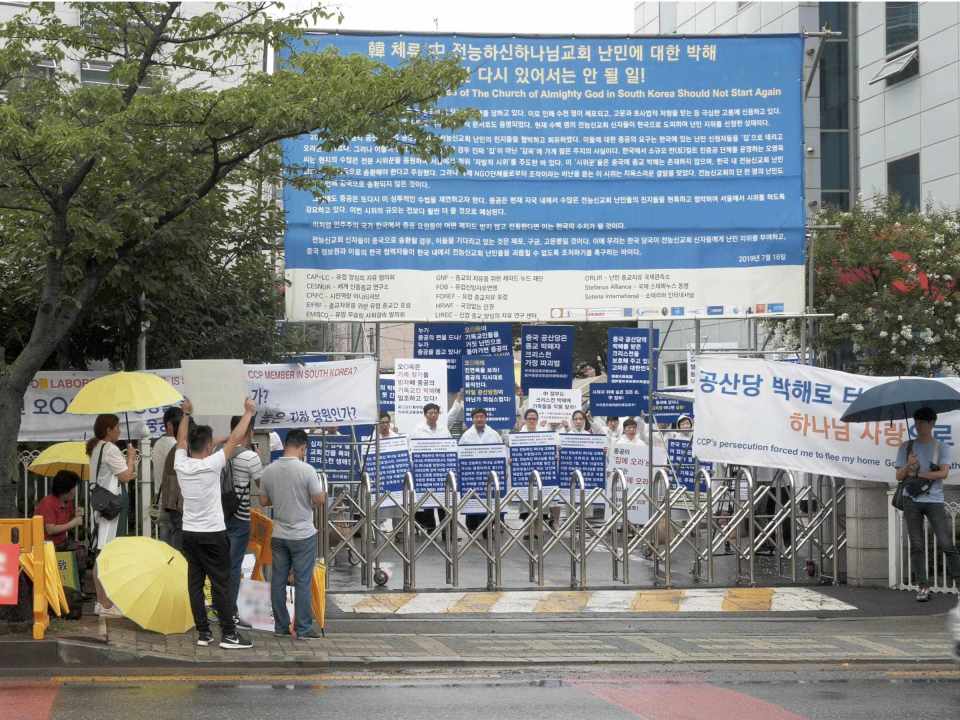 ADHRRF—July 24th, 10 am, led by pro-CCP activist O Myung-ok, about a dozen family members of The Church of Almighty God (CAG) Christians, together with another dozen or so elderly female strangers, staged demonstrations and made a scene in front of Onsu CAG premises, whose volume at times peaked over 90db.
Our reporter saw many banners and slogans hanging in front of the entrance to the Onsu CAG premises, one of which was a letter jointly signed by 13 NGOs that denounced the CCP for coercing and inducing the China-based relatives to stage false demonstrations in South Korea. Dozens of CAG Christians were holding sign boards at the entrance and protesting in silence, denouncing the CCP for using their family members to harass CAG refugees in South Korea.
Across the street, Ms.O and its false-demonstration group also put up some banners. Some family members, being deeply deceived by the CCP, were howling and shouting with loud-speakers. They smeared The Church of Almighty God and also slandered the CAG Christians by saying that they were false refugees. Their remarks were none other than aggressive and degrading vituperation, and their volume at times even reached 92db, which is a far cry from the 57db allowed by the Korean laws. According to sources, among the participants of the demonstrations today are hired professional demonstrators.
O Myung-ok Prevented a Christian From Meeting His Father
After 11 am, a CAG Christian Gan Qiang (pseudonym) and his wife couldn't bear to see his elderly father demonstrating outside of the Church and invited him to enter the Church so that they can have a good father-and-son talk. However, O Myung-ok and others tried to stand in the way and caused the old father, who longed to meet his son, to fly into a rage, and he demanded to see his son. Later, the police brought both to the police station for a reunion.
Gan Qiang told the reporter that he had contacted his father before his trip to South Korean and Gan expressed his hope to meet him directly upon arrival, but the father did otherwise and joined the false demonstrations first.
"O Myung-ok claimed to 'help' the family members to meet their loved ones, but she tried to stop my father from meeting me when he was right in front of me. Her promise of help is a sheer lie! She is not helping, but obstructing! This is witnessed by everyone on the scene," Gan Qiang said in indignation.
Gan Qiang's wife also said that O Myung-ok prevented his father from entering the Church and was shouting and smearing CAG Christians saying that they were controlled; judging from the facts, however, it was his father who was under control. "The entrance of The Church of Almighty God is wide-open and Christians can come and go as they wish. However, since my father arrived in South Korea, O Myung-ok didn't allow him to meet me in the Church but brought him to different places to stage false demonstrations. Clearly my father was controlled by them. This is the fact! O Myung-ok works hand-in-hand with the CCP and controls our family members, yet they slandered that we were controlled. Isn't this just like a thief crying 'Stop thief'! Isn't it confounding black and white?!" said Gan Qiang.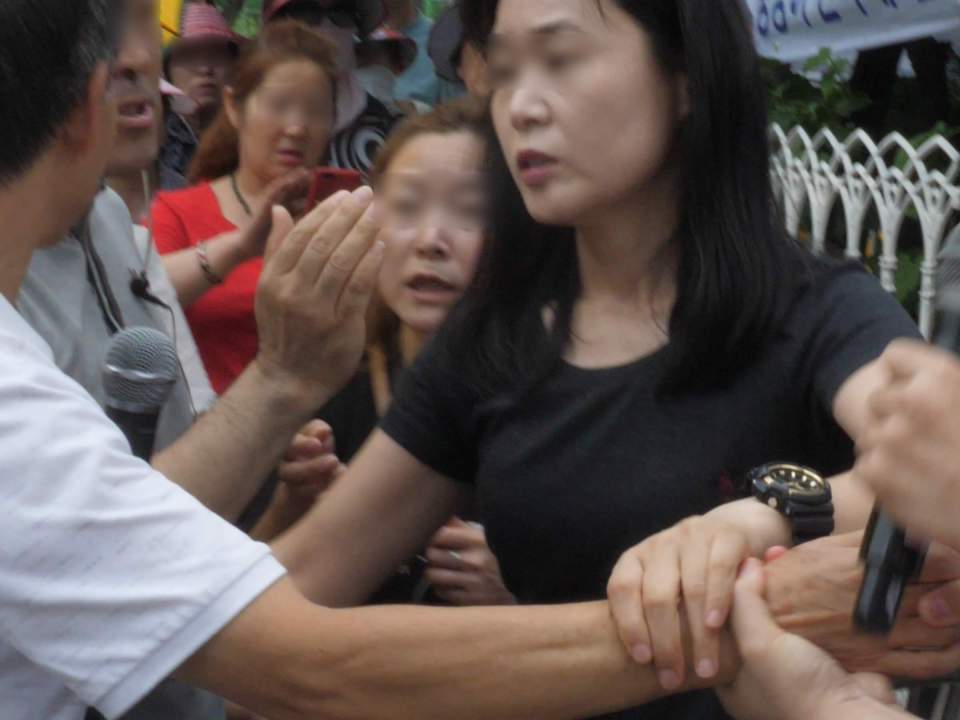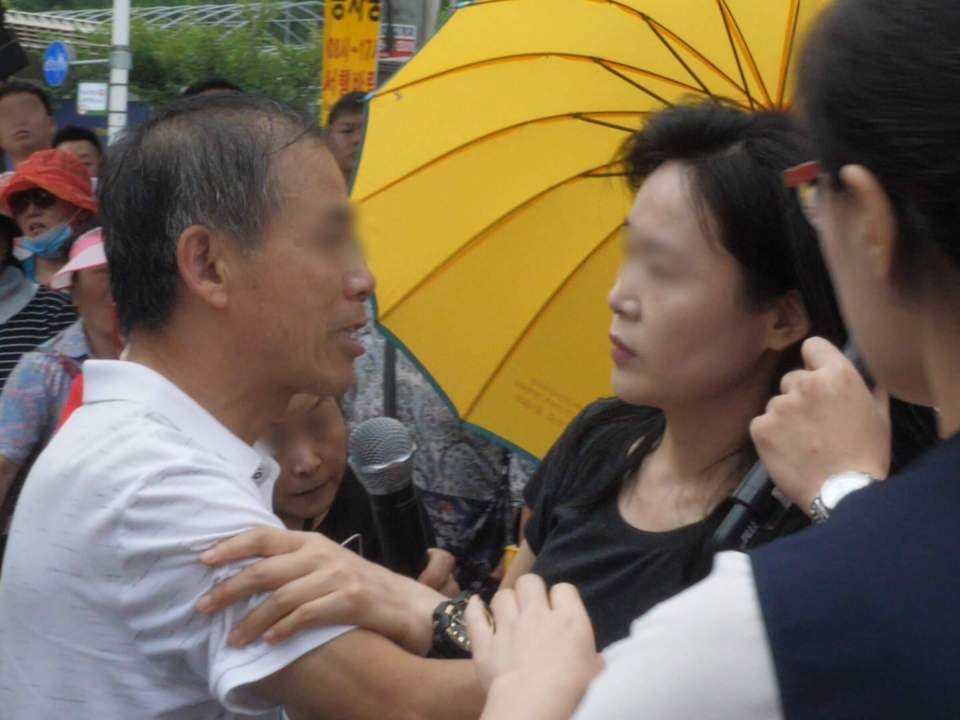 Christians Explained to Their Family Members: Returning to China Equals to Arrest and Imprisonment
On July 21st, CAG Christians Jia Zhigang and his wife went to pick up his father-in-law and brother-in-law when they arrived at the airport. Despite Jia and his wife's efforts to invite them back home for a family reunion, they insisted on going with O Myung-ok.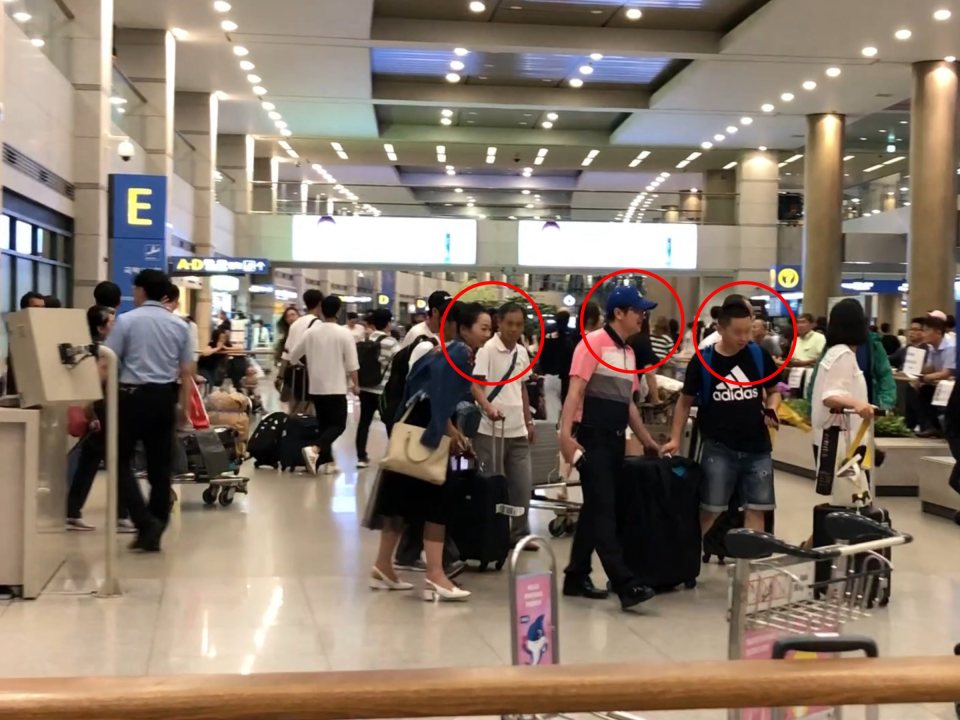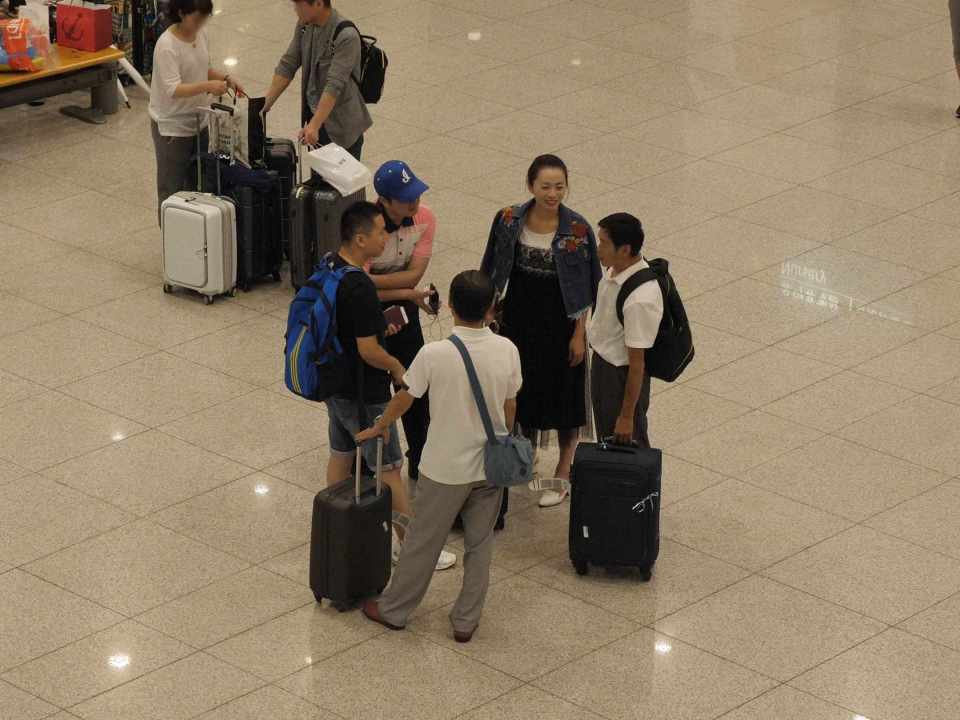 During the false demonstrations this morning, seeing that his father-in-law and brother-in-law exhausting themselves when demonstrating, Jia Zhigang invited them to take a rest in the Church, but was met with refusal with his brother-in-law kept rebuking the couple for abandoning the family.
Jia explained to them: "Who made me leave home? It is known to all the CCP government persecutes religion and does not allow faith in God. Don't you know that the CCP is hunting for me? I will end up in prison if I return to China. Do you want me to go to prison? Our family, the three of us are now enjoying freedom of belief in South Korea. My son is about to come back from school soon and he can meet his uncle and grandfather. I hope all of us can have a good family chat."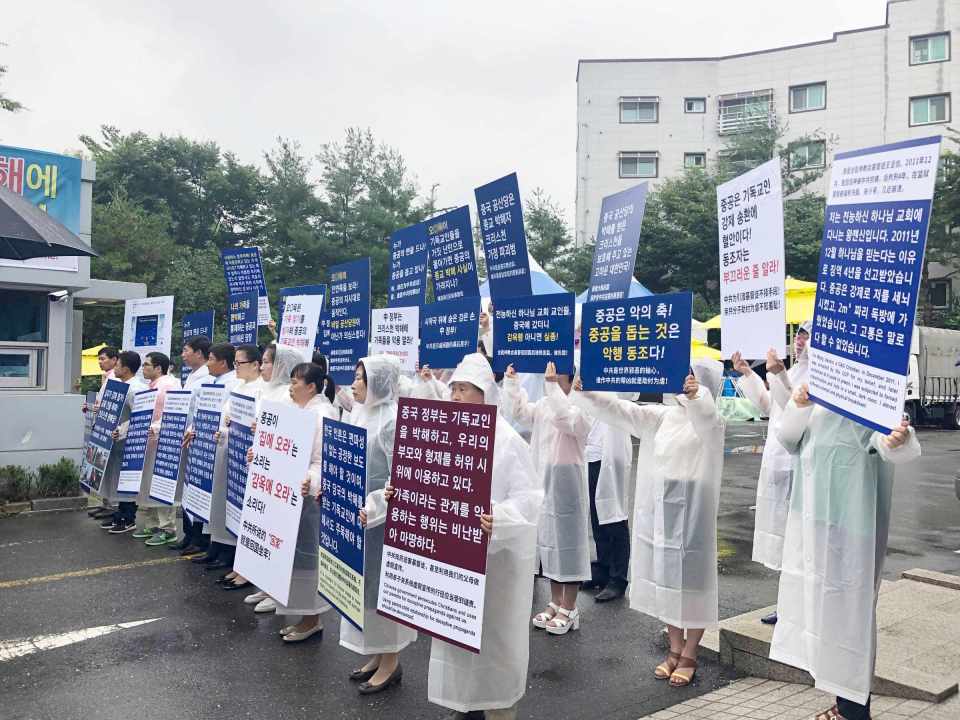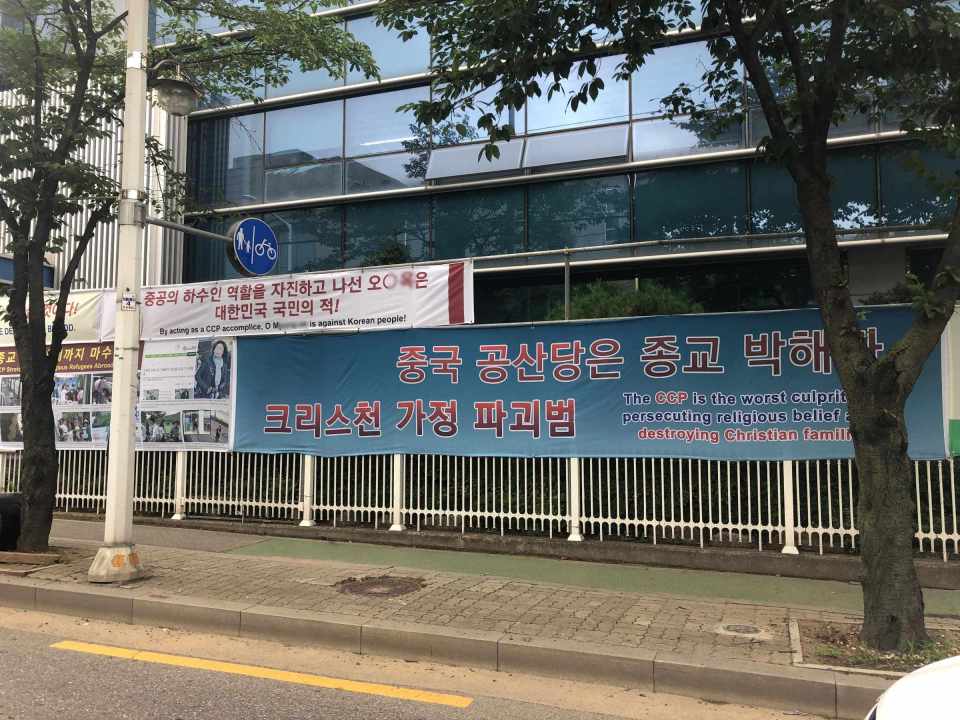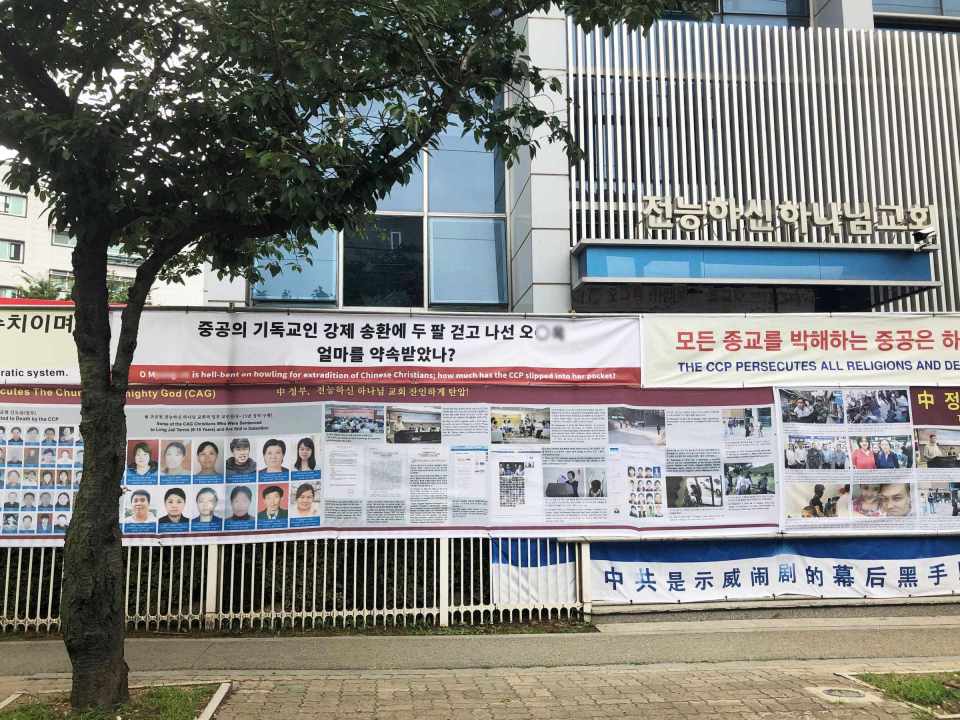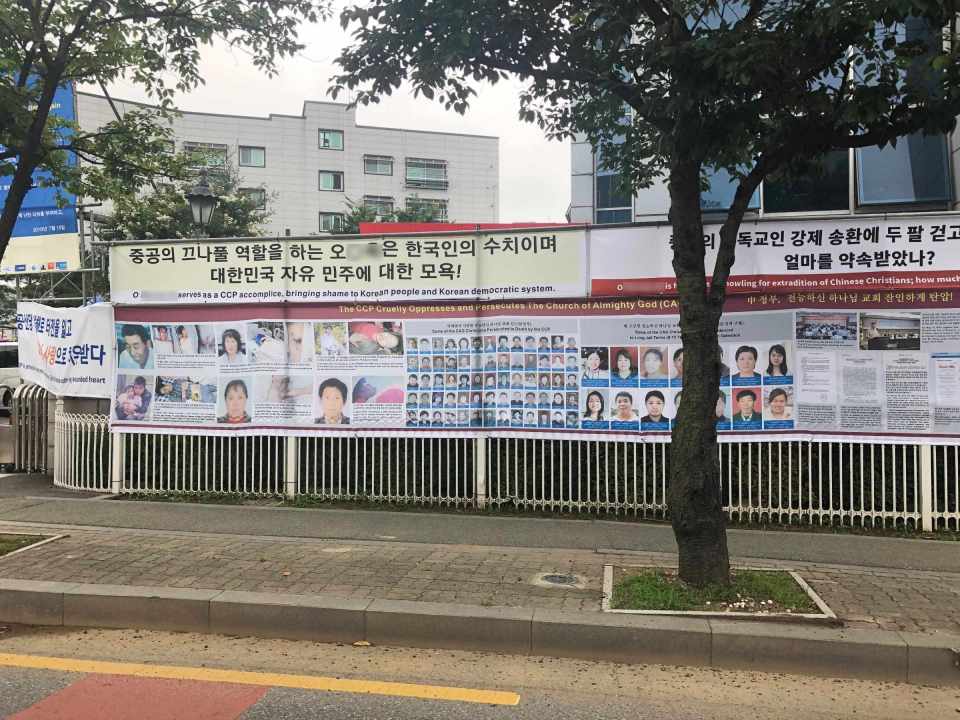 Source:ADHRRF/Xiangming