Seeking to capture all believers in one go, the CCP has mobilized law enforcement forces for a unified arrest operation during July and August.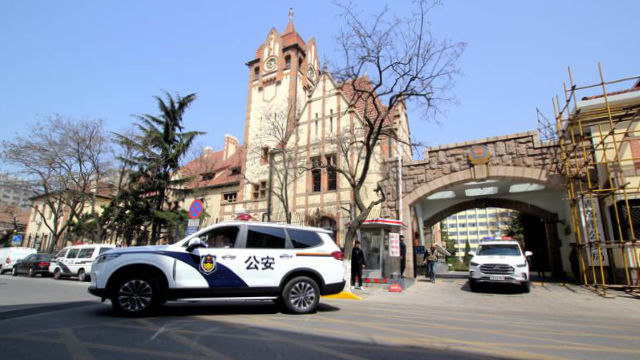 by Li Mingxuan
Persecutions of believers in the eastern province of Shandong have been intensifying since May after the central government team started inspecting the provincial authorities' achievements in anti-religion work. Every denomination is heavily hit, but The Church of Almighty God (CAG) has faced the most severe crackdown. To track down and arrest CAG believers, the CCP not only employs high-tech surveillance equipment but also mobilizes the general public to report them.
In the first six months of the year, more than 300 CAG members were arrestedthroughout the province. During July and August, 260 more believers were taken into custody after intense monitoring by the police.
From August 16 to 18, the police in Zibo city launched a mass arrest operation that resulted in arrests of more than 100 CAG members.
A CAG believer told Bitter Winter that some church members discovered surveillance cameras installed on their electric scooters about a month before the mass arrest operation. "Obviously, before the unified arrest operation, the police closely monitored the believers to investigate them and determine their addresses and daily routines," the believer said, adding that on November 15, 2018, about 140 CAG members arrested in the city; 34 remain in custody.
On August 5, 20 CAG believers and two co-workers were arrested in Rizhao city. According to a witness, the police were unabashed while carrying out the arrests and searching believers' homes. Reportedly, the police monitored the believers for three months before arresting them.
In July, three students, also members of the Church, were arrested at a CAG believer's home during their summer vacation. One of them suffered severe psychological trauma after heavy insults and intimidations by the police. 
On June 15, a citywide operation by the police in Heze resulted in 52 arrests, mostly carried out between 4 and 6 a.m. An officer who took part in the operation confirmed that the arrested had been monitored for more than 40 days through "Sharp Eyes," a nationwide surveillance project targeting China's rural areas. Over 700 police officers from nearby counties were brought into Heze to conduct stakeouts and stand by to arrest believers.
The operation in Heze is still ongoing. "It's like the entire city has been surrounded," a local CAG believer said. "Police officers are driving around in unmarked cars conducting surveillance. In some areas, checkpoints have been set up to inspect electric scooters as they pass by, rummaging through drivers' belongings."
Supported by the CCP's programs to manipulate public opinion and incite people to report believers for rewards, mass arrest operations have been successively launched in the provinces of Hebei, Jiangxi, Fujian, and Shanxi in the past few months. The number of arrested CAG believers has risen sharply.
The Church of Almighty God is the largest Chinese Christian new religious movement, which, due to its rapid growth, has been regarded as a threat to the CCP. It was included in the list of the xie jiao in 1995 and has become the most targeted and heavily persecuted religious movement in China ever since.
Source: Bitter Winter