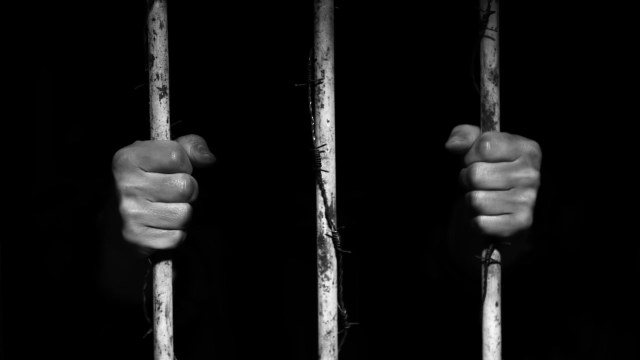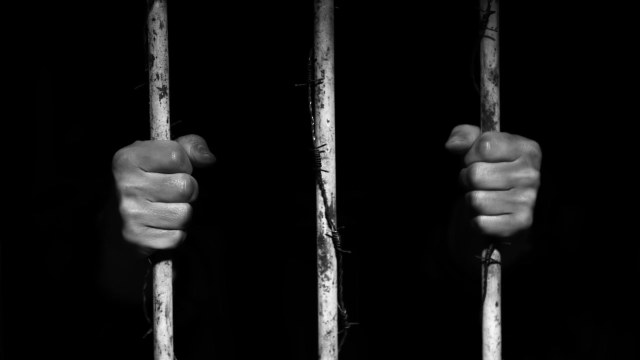 At least 150 people have died over the course of six months while detained at an internment camp for mainly ethnic Uyghurs in northwest China's Xinjiang Uyghur Autonomous Region (XUAR), according to an official source, marking the first confirmation of mass deaths since the camps were introduced in 2017.
A police officer confirmed the figure while RFA's Uyghur Service was investigating unconfirmed reports that more than 200 people from a township in Aksu (in Chinese, Akesu) prefecture's Kuchar (Kuche) county had died in detention.
The officer at the Kuchar County Police Department said that at least 150 had died at just one of the county's four internment camps—the No. 1 Internment Camp in the Yengisher district of the county seat, about 10 kilometers (six miles) from Kuchar city center.
"No, you cannot say that [200 died from Ucha township]" said the officer, who declined to be named, but previously served for six months as an administrative assistant at the camp in Yengisher.
"Not that many—it's more like 150 or so [from No. 1 Camp]," he said, adding that the deaths had occurred from June to December 2018, during the time he was assigned to the facility. He was unable to provide information about any deaths that might have occurred at the camp prior to the time he worked there or after he left.
The officer's claim represents the largest number of detention-related deaths at any one internment camp since RFA first reported the existence of the XUAR's vast network of camps, where authorities have held up to 1.5 million Uyghurs and other Muslim ethnic minorities accused of harboring "strong religious views" and "politically incorrect" ideas beginning in April 2017.
His numbers also appear to corroborate those attributed to Himit Qari, the former police chief of Ucha township, who sources recently told RFA was detained after attending a gathering at a friend's home earlier this year where he criticized policies that have led to mass incarcerations in the region.
A source in Kuchar, who spoke on condition of anonymity, told RFA that Qari was accused of "revealing state secrets" because he said during the party that "many people," and possibly more than 200, had died in camps who were residents of Ucha, where he had been responsible for a crackdown on the Uyghur population prior to 2017 and enforcing mass internment policies in the years after.
Qari did not provide details about the alleged deaths, and it was unclear over what time period and at which camps they had occurred.
Strict monitoring
According to the officer from the Kuchar County Police Department, who was transferred at the end of last year, the bodies of those who died at Camp No. 1 were shown to family members and buried in "normal graveyards," albeit under strict police monitoring.
"The local police would be in charge of these kinds of cases," he said, adding that village officials would have issued "warnings" to family members to keep quiet about the deaths.
"I did not observe any situation [in which family members expressed anger]."
The officer said that the relatives of those who had died in the camps are "treated equally, with no discrimination," although the children in their families are "given special attention" at school, without elaborating.
When asked how many detainees from all of Kuchar county had died in camps, the officer said he was unsure and referred further questions to his superiors.
Previous reporting by RFA revealed that Kuchar county is home to four large internment camps that can hold between 10,000 and 50,000 detainees, three of which are located in Yengisher district. According to census figures from 2013, some 470,000 people live in Kuchar county.
Another police officer who previously worked at No. 1 Camp in Kuchar told RFA he could not confirm the 150 deaths, or whether anyone had died during an interrogation or as the result of failing to receive medical treatment.
He also refused to comment on whether any of the dead included women or children.
"I can't tell you anything about this," he said, referring inquiries to the public relations department of the local Public Security Bureau.
A staff member of the Kuchar County Judiciary told RFA that he did not have the authority "to answer political questions of this magnitude," when asked whether 150 people had died in No. 1 Camp, and whether the number included any government officials or other employees.
"We have a county-wide directive—firstly, to never provide answers to pretend journalists, and secondly, to never take phone calls of unknown origin," he said.
Earlier reports
While Beijing initially denied the existence of internment camps, China this year changed tack and began describing the facilities as "boarding schools" that provide vocational training for Uyghurs, discourage radicalization, and help protect the country from terrorism.
Reporting by RFA's Uyghur Service and other media organizations, however, has shown that those in the camps are detained against their will and subjected to political indoctrination, routinely face rough treatment at the hands of their overseers, and endure poor diets and unhygienic conditions in the often overcrowded facilities.
RFA has not previously reported on deaths at internment camps in Kuchar county, however, in August last year, a staffer at the Kuchar County Police Department said that the county's camps held "more than 45,000 … [or] slightly less than 10 percent [of Kuchar's population]."
That report came two months after a Han Chinese staff member at a crematorium in Kuchar county told RFA that the Aksu government was investing in "burial management centers" in the prefecture and had earmarked funding to expand the size of the facility where he was employed.
Among the ethnic minority corpses brought to his crematorium were those who had died in internment camps, he said at the time, adding that he and other staff members "have no right to get involved in these matters, and we have no knowledge of any details of the arrangements—only the officials know."
Mass incarcerations in the XUAR, as well as other policies seen to violate the rights of Uyghurs and other Muslims, have led to increasing calls by the international community to hold Beijing accountable for its actions in the region.
In September, at an event on the sidelines of the United Nations General Assembly in New York, U.S. Deputy Secretary of State John J. Sullivan said that the U.N. had failed to hold China to account over its policies in the XUAR and should demand unfettered access to the region to investigate reports of the mass incarceration and other rights abuses against Uyghurs.
Reported by Shohret Hoshur for RFA's Uyghur Service. Translated by Mamatjan Juma. Written in English by Joshua Lipes.
Source: Copyright © 1998-2016, RFA. Used with the permission of Radio Free Asia, 2025 M St. NW, Suite 300, Washington DC 20036. https://www.rfa.org