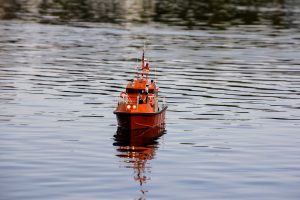 PARIS — Charities operating the Mediterranean rescue ship Aquarius on Monday urged European governments to help the vessel find a new flag to sail under after Panama revoked its registration, and they asked France to let its passengers disembark in Marseille.
Panama's move to cancel the registration of the Aquarius, now sailing towards the southern French port with 58 migrants on board, means there will be no charity rescue ships operating off the Libyan coast in the near future.
"This a call to European countries," Francis Vallat, head of the SOS Mediterranee charity, told reporters in Paris.
"The tragedy we're facing is a European problem," Thomas Bischoff, another SOS Mediterranee executive, said. "Italy's European partners are guilty by remaining silent."
The charity has accused Rome of putting pressure on Panama to revoke the Aquarius's registration, but Italian Interior Minister Matteo Salvini said it had done no such thing.
A public backlash over the arrival of hundreds of thousands of migrants in the past five years has fuelled a swing towards far-right parties in many countries in Europe, and helped bring Italy's anti-establishment ruling coalition to power earlier this year.
Source:VOA