Following CCP's relentless crackdowns against The Church of Almighty God, numerous families are shattered as their loved ones are sent to prison for their faith.
by Deng Changlin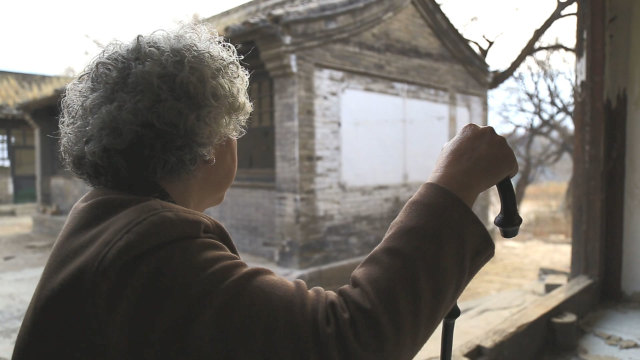 The Office of the United Nations High Commissioner for Human Rights reported that in 2014–2018, at least 500,000  members of The Church of Almighty God (CAG)—the largest Chinese Christian new religious movement and the single most persecuted religious group in China—had to flee their homes because of the CCP's oppression. At least 6,132 CAG believers were arrested and 1,355 given prison sentences for their faith last year, according to the Church's 2019 Annual Report.
Not only the sentenced believers but also their families endure tremendous hardships while their loved ones spend time in prison. Two relatives of CAG believers share their stories with Bitter Winter.
A mother waiting to reunite with her daughter
"Mom, don't worry about me, stay alive and well," a 60-plus-year-old woman from southeastern China recalled her daughter's words when she visited her in prison last December. Her daughter and son-in-law, members of the CAG in their 30s, were arrested in 2018 during one of the CCP's unified arrest operations targeting the CAG.
While the two were in pre-trial detention, the woman used connections and bribes trying to visit them. But she was told that she would never be able to visit them, regardless of how much money she spends, because of the central government's directives demanding severe punishment for CAG members. Besides, such cases are jointly overseen by Office 610, People's Procuratorate, and Public Security Bureau. Since her daughter and son-in-law were both Church leaders, they were expected to get hefty sentences, the woman was informed.
The warning proved to be foretelling: In September last year, charged with "using a xie jiao organization to undermine law enforcement," the daughter was sentenced to four and a half years and her husband to nine years in prison. Eleven other CAG members were also given prison sentences that day.
After several rounds of attempts, the woman finally managed to see her daughter, who had been held for over one year in a detention house. "She must have lost at least 20 pounds," the woman remembered thinking when she saw her daughter's withered and yellow face. "She was tortured after her arrest, resulting in one of her legs being nearly crippled. I could hardly contain my tears how I wished to touch her hands to feel if they were cold when I saw her wearing a thin wadded jacket. But it was impossible because we were separated by glass and bars."
The woman's son-in-law was so skinny after the time in pre-trial detention that his father could hardly recognize him.
Worries about her daughter and son-in-law prevent the woman from sleeping, and her health, already weak from diabetes, has deteriorated. "I have to take good care of my health, but I can only think about my daughter and son-in-law returning home, so our family is reunited," she said with expectation.
Children and mother left with no means to survive
In October last year, the police arrested a CAG member and her husband and then raided their house in the central province of Henan, confiscating all their savings of over 200,000 RMB (about $ 28,000).
"The police took away all my family's savings, and my younger brother and I are left with no money," the couple's daughter, a high school student, lamented. "Our ailing grandma is almost 70 years old, and she has to work in a brickyard to earn our living. Her legs are covered with injuries, and her hands are blistered from carrying hot bricks."
The girl said that she often imagines how the police torture and beat her parents. "I am so scared about their fate, and I sometimes worry that they will never come back home," she added. "I also become absent-minded from missing my parents during classes in school and find it difficult to fall asleep. I am anxious about my 13-year-old brother, who is too young to take care of himself."
She is also worried about her future. "I am implicated because of my mom's belief in God," the girl said. "I will be restricted from taking college entrance or civil service exams, which will hinder my future employment. My parents are innocent; they have done nothing wrong. The government took them away, merely for their belief."
Source: Bitter Winter