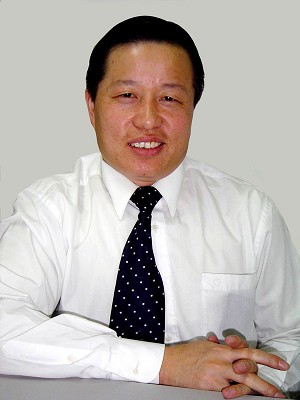 Three years after prominent human rights lawyer Gao Zhisheng disappeared from his cave dwelling home in the northern Chinese province of Shaanxi, his wife still has no idea where he is and appealed for international attention to his case.
Gao, once a prominent lawyer feted by the ruling Chinese Communist Party, began to be targeted by the authorities after he defended some of China's most vulnerable people, including Christians, coal miners, and followers of the banned Falun Gong spiritual movement.
Gao was arrested and sentenced for "inciting subversion of state power," and was subsequently "disappeared" several times before finally being sent to serve his sentence.
Gao's wife Geng He, who escaped to the U.S. with her son and daughter in January 2009, told RFA she hopes the outside world including the United States will press the Chinese Communist Party to release Gao Zhisheng.
"(The Chinese government) has persecuted Gao Zhisheng for fifteen years, but it has still not ended and he continues to be denied freedom. (Gao Zhisheng) is still so far away from returning home," a tearful Geng told RFA's Mandarin Service in an interview.
"I hope the United States has a way to rescue Gao Zhisheng and whistleblowers like him in China, and restore their freedom. I hope the international community can endow the U.S. with such strength."
Geng and friends who support Gao protested in front of the Chinese Consulate in San Francisco on Aug. 9, ahead of the Aug. 13 anniversary, calling on the U.S. government to help rescue Gao, whose long period of solitary confinement during which he suffered torture has left him in poor health.
"When I disappeared two or three years ago, my health was very bad, and my teeth were almost all gone. A man in his 50s becoming like this, it makes people feel heartbroken," said San Francisco Pastor Liu Yi, a supporter of Geng and Gao.
"Out of humane care, the Chinese government should not imprison a well-known lawyer for so long. Of course, I also know that the Chinese government has absolutely no boundaries," said Liu, founder of the "Chinese Christian Fellowship of Righteousness," a group that has lobbied U.S. lawmaker and the Trump administration on the cases of Gao and other Chinese Christians.
Liu told RFA that due to prolonged torture and imprisonment, Gao's physical condition is very bad and urged the Chinese authorities to release him as soon as possible.
Rights groups including Amnesty International have repeatedly called on the Chinese government to immediately and unconditionally release Gao.
In a published memoir in 2016, Gao details the torture he later endured at the hands of the authorities during his time in prison, as well as three years of solitary confinement, during which he said he was sustained by his Christian faith and his hopes for China.
Activists say his continuing house arrest even after being "released" from jail mirrors the treatment meted out to fellow rights lawyers and activists detained in a nationwide police operation since July 2015.

Reported by RFA's Mandarin Service. Translated and edited by Scott Savitt and Paul Eckert.
Source: Copyright © 1998-2016, RFA. Used with the permission of Radio Free Asia, 2025 M St. NW, Suite 300, Washington DC 20036. https://www.rfa.org.