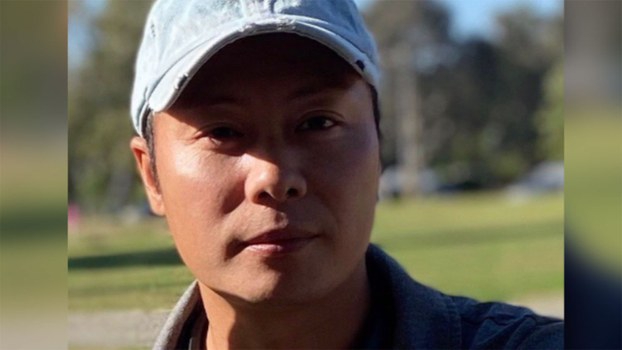 Dissident Liu Sifang, who fled China after a nationwide crackdown on activists led by police in the eastern province of Shandong, says his family is being harassed by authorities back home after being prevented from joining him.
Liu was among a group of fellow dissidents, rights attorneys, and other activists who gathered on Dec. 13, 2019 in the southeastern province of Fujian.
Shandong police are now leading a nationwide operation that has detained at least eight people and questioned many others following the gathering at a restaurant in Fujian's port city of Xiamen to socialize and to share ideas about China's development.
Participants hailed from across China, and have been tracked down and detained in Fujian, Shandong, Beijing, Hebei, Sichuan, and Zhejiang.
Some are in hiding, while one dissident, Siu Sifang, managed to leave the country.
But he said the authorities in the southern province of Guangdong are now going after his wife, Lu Lina, and the couple's child, in Foshan city.
"The landlord basically told them that the local police had come to visit him and told him not to rent them a home," Liu told RFA on Wednesday. "This is because I attended a gathering in Xiamen at the end of last year."
"I am now in the United States, and the authorities hate that I have not been arrested and brought to justice, so they are retaliating against my family instead," he said. "It is a typical example of persecution by association."
Family on watch list
Liu's wife now has until the end of the month to find somewhere else to live, but he also worries that his eight-year-old son's education could be put on hold because his family is now on a watch list.
"The school called my wife in to discuss this last month, and while they didn't say anything directly, the meaning was pretty clear: that our child won't be allowed to carry on as a pupil at the school," he said.
Liu had once been a teacher at his son's private school. A singer-songwriter, he has also made a number of recordings with fellow musician Xu Lin with a human rights theme.
The pair were arrested on public order charges after they wrote a song commemorating late Nobel peace laureate Liu Xiaobo, who died of advanced liver cancer while serving a 13-year jail term for "subversion" in 2017.
"I was arrested in 2017. I decide to compromise [with the authorities] and signed a guarantee of good behavior for a year," he said. "I didn't publish any articles, nor publicly express any opinions."
But Liu was forced to leave Foshan and his job at the school anyway.
"Regarding the 2019 gathering in Xiamen, we believe that this was our civil right conferred by the Chinese constitution," he said. "But the authorities thought it was a challenge to their power, or to the regime itself."
Disastrous consequences
Rights lawyer Sui Muqing said Liu had played an important role in the Xiamen gathering, and that he had fled China because he knew the consequences would be disastrous if he didn't.
"As far as I know, he was involved in arranging the venue and the audio and video facilities for the Xiamen gathering," Sui said.
"He was in Guangzhou, very close to the border with Hong Kong, when they heard that some people had been arrested," he said. "So he quickly fled to Hong Kong."
Once in Hong Kong, Liu waited for his wife and son to join him, but they were pulled aside and stopped by border guards as they tried to board the express train to Hong Kong at Guangzhou East railway station, Sui said.
"They were basically taken hostage, and couldn't leave the country," he said.
Repeated calls to the Foshan city police department rang unanswered during office hours on Thursday.
Reported by Gao Feng and Man Hoi-tsan for RFA's Cantonese and Mandarin Services. Translated and edited by Luisetta Mudie.
Source: Copyright © 1998-2016, RFA. Used with the permission of Radio Free Asia, 2025 M St. NW, Suite 300, Washington DC 20036. https://www.rfa.org.