Ding Baoying (alias: Chen Yun), female, born on June 25, 1954, was a native of Qiqihar City in Heilongjiang Province, China and later in 1994 relocated to Tangshan City in Hebei Province. In 1987, she began believing in the Lord Jesus and in 2000 she entered The Church of Almighty God (CAG). She was an extremely kind person, very caring to her parents and always willing to lend a helping hand. She was very well remembered by all her neighbors. On December 5, 2006, Ding was arrested for her belief in God by the police and, while in custody, was subjected to inhumane torture and abuse, which eventually led to her death on December 25. She was only 52 years old.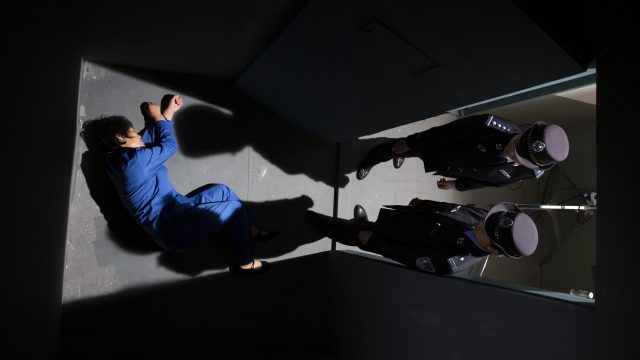 The Police Did Everything in Their Power to Exculpate Themselves of Guilt After Torturing Ding to Death in Just 20 Days
On December 5, 2006 at around 8 a.m., five plainclothes policemen from the Yutian County Public Security Bureau of Tangshang City climbed over the gate surrounding Ding Baoying's property and broke into her home, but were unable to apprehend her, so they forced her 19-year-old daughter to return with them to the Public Security Bureau to interrogate her and extort a confession. The police slapped her repeatedly across the face and tased her arms and legs, forcing her to reveal details about her mother's whereabouts. When the interrogation failed, the police then broke into Ding Baoying's son's home, where they apprehended and arrested her. At around 11 a.m. on the same day, desperate cries could be heard echoing from the Public Security Bureau interrogation room where Ding Baoying was being savagely beaten. The crying and screaming persisted for nearly half an hour.
After being detained for ten days, Ding Baoying's daughter was finally released after her family made a payment to the police. Ding Baoying did not, however, gain release: The police claimed that she was an important leader in the church and stated that they were determined to make her divulge the identities of several key figures in the church.
On December 23, a policeman from the detention center phoned Ding's family saying that her pants had gotten wet and that they should bring her a new pair of cotton pants, but they were not allowed to see her.
On December 25 at around 6 a.m., the police called the Ding family to inform them that Ding had suddenly fallen ill and had been transported to the Yutian Hospital of Traditional Chinese Medicine. They rushed to the hospital, but when they got to the emergency room, they saw a corpse laid on a stretcher by the entrance and recognized that it was Ding Baoying from her clothing. Her hands were already rigid and cold. In order to exculpate themselves of guilt, the police had brought her to the ER for "emergency treatment", claiming that she had suddenly had a heart attack, but the attending ER doctor said, "What emergency treatment? She had been dead for a long time before she arrived at this ER!" Ding's family knew full well that Ding Baoying had never suffered from heart disease, but when they pressed the police for the real details of her death, the police declined to comment.
Abusive Treatment Led to Ding's Death in the Detention Center, An Eye-Witness Revealed the Gruesome Details
According to Ding Baoying's cellmate Li Tong (alias), during Ding's detainment, the deputy director of the detention center Li Baobin had encouraged the cell leader to redouble her abusive treatment of Ding because she believed in God. The cell leader often used the excuse that Ding hadn't properly folded her blanket to administer physical punishment and beat her. She would also deny her food and make her stand on the frigid cement floor barefoot in the middle of winter for at least 30 minutes at a time.
In mid-December after a round of interrogation, Ding Baoying was unable to eat for several days and so the police ordered 5 male inmates to force-feed her for 3 days in a row. As a result of this torture tactic, Ding began having diarrhea and became weaker and weaker. On December 23, Ding became incontinent and was unable to carry out daily tasks on her own. At 3 p.m. on December 24, she suddenly developed a fever, began convulsing all over and was unable to speak.
At 2 a.m. on the 25th, Li Tong found Ding lying motionless in the bathroom. She had long since stopped breathing. When the head of the detention center found out what had happened, he immediately forbade them from speaking about it and told them that the official line was, "Ding Baoying's death had nothing to do with the detention center. She died from severe diarrhea."
The Police Disposed of the Body and Evidence, The Family was Left without Legal Recourse
On December 27, the Yutian County Public Security Bureau, fearing that the heinous acts they had committed against the Christian Ding Baoying would be exposed, they pressured and threatened Ding's family not to petition higher-level authorities. The Ding family had no other recourse but to accept 2,000 RMB (about 260 USD) the police gave them in compensation for funereal fees and agree not to take legal action. In order to destroy the evidence as quickly as possible, the police arranged for Ding Baoying's corpse to be sent to the funeral home the very same day and only gave the family 10 minutes to say their goodbyes under the close scrutiny of 8 policemen before sending the body off to be cremated.
While cleaning Ding Baoying's corpse, her family observed that her face had a sickly green pallor, her discolored lips were speckled with blood, her shoulders were covered with several red pea-sized lesions, her entire back was black and blue, and there was excrement stuck to her buttocks and thighs. It was obvious that she had been badly beaten and had been subject to inhumane torture. The family was outraged and tried to appeal for some redress to this apparent injustice but were ultimately powerless to do so. After ten minutes, Ding Baoying's corpse was forcibly removed and sent to the crematorium.
Ding Baoying was tortured to death by the CCP for the mere fact that she believed in God. This was a profound blow for Ding's family and caused them unimaginable suffering. They still hold out hope that one day the injustices of this case may be redressed.
Source: ADHRRF