A law that the CCP uses widely to silence those protesting its autocratic rule lists 32 instances when petitioning the government may result in hefty sentences.
by Han Sheng
Numerous media outlets in mainland China recently reprinted an article about "32 forms of illegal petitions," listed in the Guiding Opinion on the Applicable Law for Public Security Organs in Handling Cases of Unlawful Conduct While Engaged in Petitioning. The document was first issued by the Ministry of Public Security in July 2008 and revised in 2013. The interest in the law was caused by a sharp increase in new petitions since offices of the Letters and Calls Bureau resumed work after the coronavirus lockdown was lifted.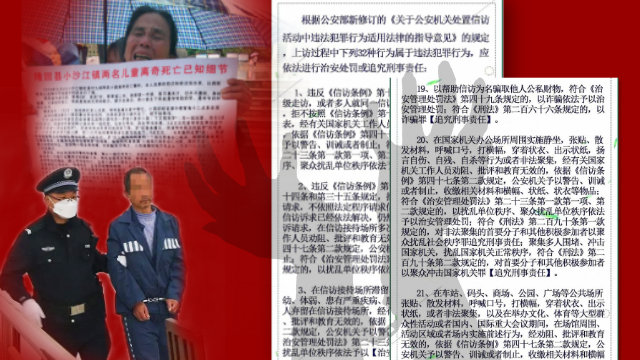 According to the law, petitioners may be charged with "gathering to disturb social order" or "picking quarrels and provoking trouble" for placing wreaths and portraits of the deceased at offices of the Letters and Calls Bureau or inciting an "illegal assembly." Heavy punishments are also foreseen for sit-ins, posting and distributing materials, shouting slogans, raising banners, or sharing written complaints in state institutions and public spaces, as well as for blocking traffic. People may be held criminally accountable for self-mutilation or attempts at suicide by jumping off a building or a bridge. Those with a criminal record for petitioning may not work as public servants, teachers, tour guides, accountants, company directors, and more than 40 other professions. The children and other immediate family members of convicted petitioners will not pass their "political reviews" to become public servants or join the CCP or the army.
This and other laws in China, directed toward the so-called social stability maintenance, have made countless rights defenders pay a heavy price.
On November 12, 2019, the People's Court of Zhangjiakou, a prefecture-level city in the northern province of Hebei, ruled on a petition case, sentencing all six petitioners to more than ten years in prison. A 71-year-old woman received the longest term—14.5 years.
Zhangjiakou's Dongyaozi village residents explained that because the local government seized about 70 acres of land 14 years ago, seven elderly residents started petitioning higher authorities on behalf of all villagers to get compensations. One of them, a 68-year-old woman, was beaten by the police and died from a heart attack. To stop the petitions, the government promised to give the villagers 1,970,000 RMB (about $ 278,000) and stop retaliating against them. The signed agreement, however, became a piece of evidence to accuse them of "extortion and blackmail."
In a case from Ankang village in Donggang, a county-level city in the northeastern province of Liaoning, villagers had petitioned the government for years because village officials rented local sandbanks and pocked the rent. The battle ended in the disaster for the couple representing the village: the wife was sentenced to 11 years in prison in 2016, while her husband died in a suspicious car accident.
"The government fabricated evidence that the couple borrowed over 500,000 RMB [about $ 70,000] from the village committee to accuse them of extortion and blackmail," a villager told Bitter Winter. "The rent is 100 million RMB (about $ 14 million), but villagers have not received a penny and have all been blacklisted. If a few travel together, they will be investigated. Who is extorting and blackmailing?"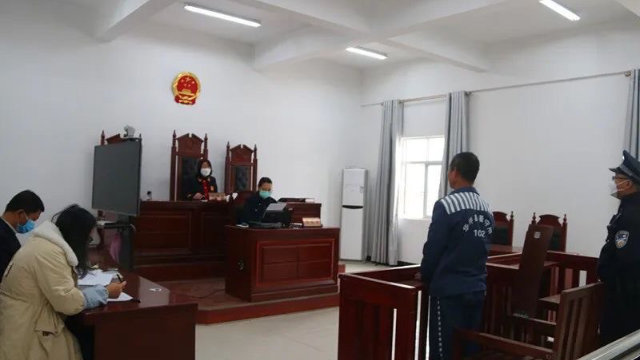 On April 7, 2011, residents of Tangjian village, administered by Xinzhou city in the northern province of Shanxi, launched a collective petition because the local government had appropriated half of their compensation. However, instead of getting back their money, eight key organizers were sentenced from two to five years in prison for "gathering a crowd to disrupt traffic order." The incident was staged by government officials and police officers, who intercepted the petitioners on the way to a state institution and caused a traffic jam.
A couple from Shanxi had petitioned in vain for years to get reparation for their son crippled by his teacher. Not only they didn't get justice but were brutally intercepted during one of their petition trips and sentenced to jail in 2017 on the charge of "picking quarrels and provoking trouble" because they petitioned "abnormally" for nearly one thousand times.