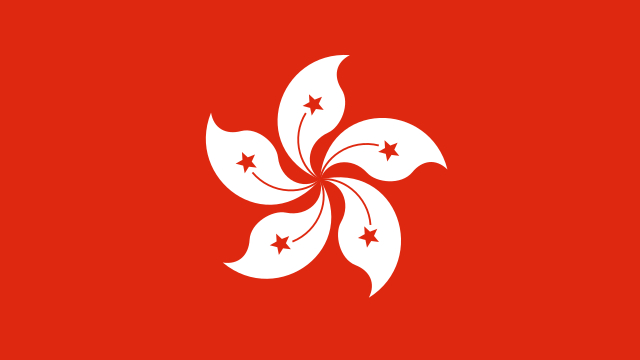 A pro-democracy lawmaker in Hong Kong suffered minor injuries after being hit by a car he said had been following him for days.
Democratic Party lawmaker Ted Hui had approached the vehicle after becoming suspicious, but was "tackled to the ground" by police, government broadcaster RTHK reported on Friday.
Social media accounts posted video of the aftermath of the incident, during which police allowed the car's driver to leave the scene after classifying the incident a traffic accident.
Police at the scene told Hui the two people in the car were "journalists," but media footage of the car showed a badge belonging to the Hong Kong government's Civil Engineering and Development Department (CEDD).
Several pro-democracy politicians and activists have reported being followed in recent weeks, as the authorities begin a widespread crackdown on political dissent framed as subversion, secession and "collusion with foreign powers."
Meanwhile, an 18-year-old Hong Kong protester shot with live ammunition at a protest on Oct. 1, 2019 has been denied legal assistance for his lawsuit against the police, veteran democracy activist Joshua Wong said via his Twitter account on Friday.
"On Oct 1 last year, an 18yo student was shot in his chest by live bullet fired at point-blank range, 3cm from his heart with bullet fragments scattering around his ribs, lung and chest," Wong wrote, posting a photo of the letter announcing the decision by Hong Kong's Legal Aid Department that determines who is eligible for financial support with legal fees.
"But when he sued for injury compensation, #HK legal aid dept, not only unreasonably rejected his request but also prejudicially supported #HKpolicebrutality, saying 'the use of force by the Police at the material time was reasonable' before trials and rulings even begin," Wong wrote.
Wong said the decision was a further blow to judicial independence in Hong Kong and "casts doubt on whether  presumption of innocence still holds under # Beijing's sweeping #nationalsecuritylaw."
Schoolchildren in Hong Kong boycotted class en masse in protest at the shooting of the teenage protester Tsang Chi-kin by a police officer during anti-China protests on China's National Day on Oct. 1.
The democratic island of Taiwan, which earlier this year launched a fast-track immigration service to Hongkongers fleeing a widening police crackdown on protesters and the imposition of a draconian national security law that has seen China's feared state security police set up a headquarters in the city, reported a surge of immigration applications from the city this year.
Chiu Chui-cheng, spokesman for Taiwan's Mainland Affairs Council (MAC), said the island's immigration department had approved 3,161 applications from Hong Kong residents in the first half of this year, more than double the number during the same period last year.
He said the online application system that launched at the start of August had recently been swamped with abuse and fake information.
Asked if the spam attacks could have come from agents of the Chinese Communist Party, Chiu said "we currently have no way of telling."
Reported by Cheng Kuang-cheng for RFA's Cantonese Service. Translated and edited by Luisetta Mudie.
Source: Copyright © 1998-2016, RFA. Used with the permission of Radio Free Asia, 2025 M St. NW, Suite 300, Washington DC 20036. https://www.rfa.org.