The Chinese government continues stepping up efforts to suppress religions by demolishing places of worship.
by Shen Xinran
The Shengquan Temple in Yi county under the jurisdiction of Baoding city in the northern province of Hebei was built originally in the West Han dynasty (202 BC – 8 AD). Renovated in 2016 with the government's approval, the temple attracted believers and tourists alike. But not for long: the county government joined forces with the Public Security Bureau and dispatched over 200 personnel to demolish it as an "illegal construction" on April 20. Five excavators turned the temple into ruins.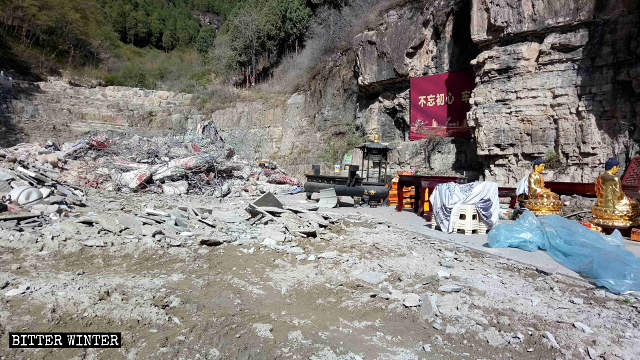 "The Communist Party is unreasonable; they can do what they want, even demolish a temple they had previously approved," a local Buddhist told Bitter Winter. He added that since the new Regulations on Religious Affairs came into force in 2018, the local government continuously harassed and suppressed the temple. The Religious Affairs Bureau shut down the temple last year, driving away the nuns who lived there, and ordered to change its name into "Shengquan Villa."
Video: The Shengquan Temple in Baoding city is being demolished.
Attempting to preserve the temple, its owner displayed slogans promoting the core socialist values outside the temple last year. Still, this did not save the place of worship.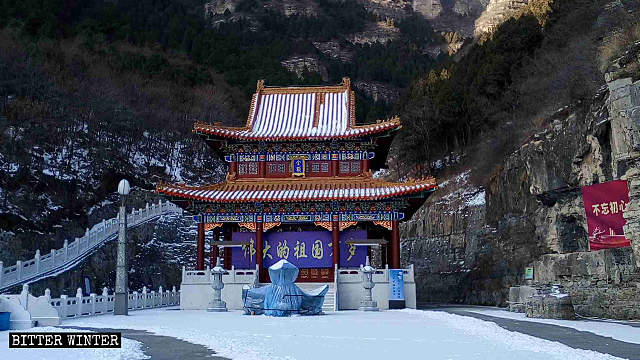 "The temple was demolished on orders from the central government," a source revealed to Bitter Winter. "Local officials would be dismissed if they did not demolish temples. The Yi county government plans to demolish nearly 300 buildings, including Buddhist temples."
The Jiulong Temple in the Jinzhou district of Dalian city in the northeastern province of Liaoning was also demolished as an "illegal constructions" in April.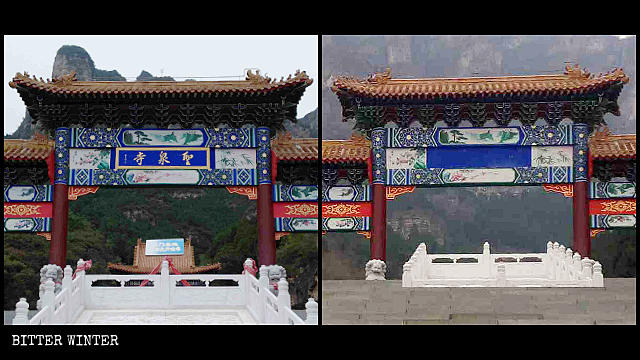 Nearly 100 police officers were dispatched to prevent believers from approaching the Temple during the demolition. After all Buddhist statues were removed from the temple, two excavators were sent to destroy it.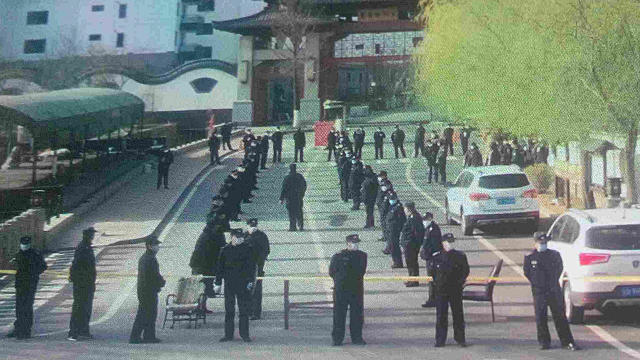 The owner of the Baode Temple in Wenzhou, a prefecture-level city in the eastern province of Zhejiang, said that local authorities demolished two halls in the temple that were built with the donations of local Buddhists and were used to accommodate pilgrims. "The government still demolished them as they pleased," the Buddhist said. "We, elderly believers, came hand in hand, trying to stop the demolition but were dispersed." Believers fear that the government will demolish the temple soon.
"The state won't allow temples to spring up all over the country," a government employee from the southeastern province of Jiangxi told Bitter Winter. "Religion is certainly restricted in China. People can believe in nothing other than the Communist Party, which will resolutely crack down on anything not supported by it."
Source: Bitter Winter