The stories of two members of The Church of Almighty God who were harassed by the Chinese authorities in 2019. Two out of more than 32,000 last year's cases.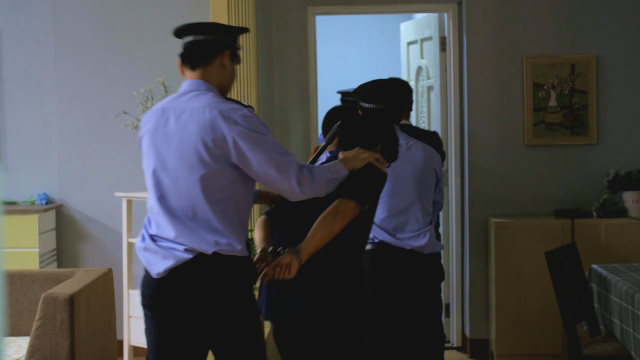 by Shen Xiang
In October 2019, Mr. Liu Zhu (pseudonym) from the prefecture-level city of Zhuzhou in the central province of Hunan passed away after he had suffered a heart attack. Just over sixty years old, the man died in a rented house alone, even though he has spent many happy years with his wife, whose choice of faith he has always supported.
The family's happiness ended in November 2018, when Mr. Liu's wife was arrested for being a member of The Church of Almighty God (CAG) – the single most persecuted religious movement in China. She was sentenced to two years in jail, charged with "using a xie jiao organization to undermine law enforcement" in May 2019. The next month, Mr. Liu was allowed to see his wife in a detention house in Zhuzhou, the first time in six months after she has been taken into custody.
"Wait for me at home," his wife told him, speaking through the glass in the detention house, choked with emotion. After taking a long look at her emaciated face and grey hair, Liu nodded, trying to hold back tears. "I will. I'll wait for as long as I can," he told his wife, knowing very well that he may not be able to keep his promise because of his deteriorating health. He was already hospitalized after learning about his wife's arrest, and his condition went from bad to worse.
Liu's repeated requests to visit his wife were denied because she refused to plead guilty and was kept under special disciplinary control.
Liu Zhu worried about his wife's condition a lot because she had high blood pressure and a heart condition. But he died first – lonely, without ever seeing his wife again.
In China, numerous families have been devastated in similar ways resulting from CCP's never-ending religious persecution. According to the data from the "2019 Annual Report on the Chinese Communist Government's Persecution of The Church of Almighty God," at least 32,815 CAG members were harassed and persecuted last year, 6,132 arrested, 3,824 suffered various forms of torture and forced indoctrination, and 1,355 given prison sentences.
In May 2019, Mr. Zheng Yi (pseudonym), a CAG member from the county-level city of Dangyang in the central province of Hubei, learned from his co-worker that the police were looking for him. Knowing about the fate of his fellow co-religionists, who have been arbitrarily arrested and tortured in detention, Mr. Zhen was scared for his life. He would have fled home immediately, but he didn't want to leave his wife, who had suffered severe injuries after a fall and needed constant care. Also, who would take care of the farm?
"I don't want to see you arrested and tortured. Don't worry about me! Just run!" his wife comforted and urged him. Before dawn the next morning, Zheng Yi bid a tearful farewell to his wife and left his hometown.
His family's ordeal was far from over. Mr. Zheng later learned from fellow church members that police officers and village officials came to his family's home looking for him a month after he had left. The woman was bedridden because of the injury, and no one took care of her, which resulted in her spending days alone without food. Regardless, they were pressuring her to disclose information about CAG members. When the police and officials returned in July, they told Zheng Yi's wife that when he is arrested, they will beat him severely, and he will be sentenced to 15 years in jail and tormented in any possible way.
It was harvest season when Bitter Winter met with Zheng Yi. "It is still hot. I worry about my wife," he said with sadness, looking at the sun through the window. "What if her condition is getting worse? The crops must be ready to be harvested, but I cannot return home to do that. The Communist Party's religious persecution destroyed my life."
Source: Bitter Winter