After targeting CCP officials who persecute Tibetans, and Xinjiang's Uyghurs and other Turkic people, Washington hits the regime's largest supplier of technological tools for repression.
by Marco Respinti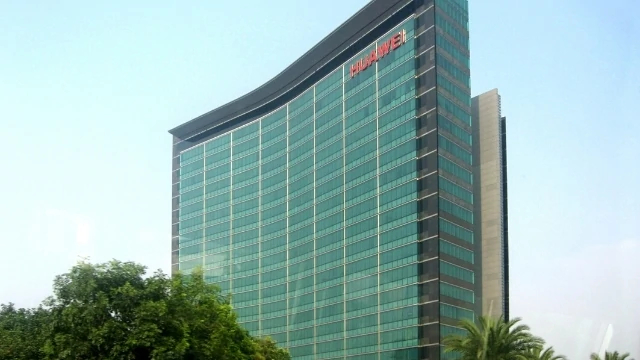 This is the third installment of a growing confrontation between the US and China, which is becoming harsher every day. First, the US restricted access in their country to the CCP officials abusing Tibetans and sanctioned four top Party officials for persecutions in Xinjiang (which its Uyghur and other Turkic inhabitants prefer to call East Turkistan). This was a first step toward the application of the "Global Magnitsky Act." which allows the U.S. Government to sanction foreign officials implicated in human rights abuses anywhere in the world. On July 15, the US State Department has  imposed visa restrictions on certain employees of Chinese technology companies that abuse human rights.
"Today, the State Department is imposing visa restrictions on certain employees of Chinese technology companies that provide material support to regimes engaging in human rights abuses globally," State Secretary Mike Pompeo said in a press release. In fact, "[u]nder Section 212(a)(3)(C) of the Immigration and Nationality Act, an alien is inadmissible to the United States if the Secretary of State has reason to believe the alien's entry 'would have potentially serious adverse foreign policy consequences for the United States.'"
High-tech mass surveillance in China is a staggering reality of daily control aimed at repressing and controlling people. This goal is achieved by the Communist regime by exploiting cutting edge technological solutions offered by Chinese companies, which in turn make a profit. This is one paradigmatic example of "crony capitalism," i.e. a caricature of economic freedom, in which the state and a productive oligopoly/monopoly go hand in hand to impose their will to a market reduced to a flicker. Moreover, in the case of China "crony capitalism" is an effective and favorite tool of political control.
A well-known case is Huawei, the telecommunication giant which has more than a tie with the CCP, and serves as its springboard for a sci-fi-like, but all too real, quality leap in mass surveillance. It even offers direct access to the lives of people outside China through its futuristic 5G Internet towers.
"Companies impacted by today's action," Mr. Pompeo explains, "include Huawei, an arm of the CCP's surveillance state that censors political dissidents and enables mass internment camps in Xinjiang, and the indentured servitude of its population shipped all over China. Certain Huawei employees provide material support to the CCP regime that commits human rights abuses."
The US State Department's restriction on visa targets of course Huawei's personnel in China, but it also warns that company's partners in other countries. "Telecommunications companies around the world," adds in fact Mr. Pompeo, "should consider themselves on notice: If they are doing business with Huawei, they are doing business with human rights abusers."
Once more, the US State Departments cites moral and human  rights concerns for its initiative, stating that Washington "has long been a beacon of hope for the world's most oppressed peoples, and a voice for those who have been silenced" as it is now "especially vocal about the Chinese Communist Party's human rights abuses, which rank among the worst in the world."
Source: Bitter Winter