A German initiative was also supported by countries that in previous cases kept silent on China, including Italy.
by Massimo Introvigne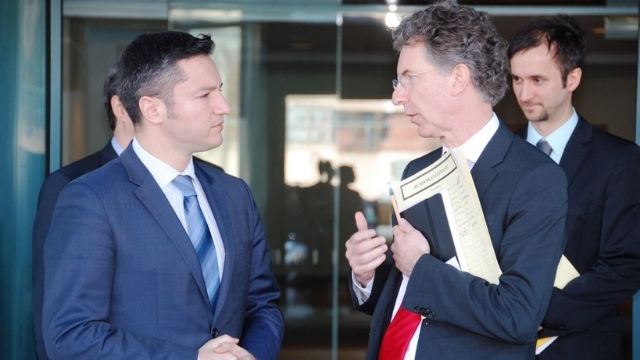 The wind is changing for China, as less and less democratic countries accept to be intimidated by the threat of commercial retaliations if they speak out on Beijing's abysmal human rights record.
Germany has now published the list of signatories of a document read on October 6 at the United Nations in New York.  The 39 countries include: Albania, Australia, Austria, Belgium, Bosnia and Herzegovina, Bulgaria, Canada, Croatia, Denmark, Estonia, Finland, France, Haiti, Honduras, Iceland, Ireland, Italy, Japan, Latvia, Liechtenstein, Lithuania, Luxembourg, the Republic of the Marshall Islands, Monaco, Nauru, the Kingdom of the Netherlands, New Zealand, North Macedonia, Norway, Palau, Poland, Slovakia, Slovenia, Spain, Sweden, Switzerland, United Kingdom, and the United States, in addition to Germany.
The presence of countries that did not sign similar documents in the past, including Italy, is significant. Perhaps the much maligned recent trip throughout Europe of U.S. Secretary of State Mike Pompeo did give some fruit after all.
The document focuses on the human rights situation in Xinjiang and in Hong Kong, and also mentions Tibet and religious persecution in China in general. It mentions that, "in June 2020, 50 UN Special Procedures mandate holders issued an exceptional letter of concern, calling on the People's Republic of China to respect human rights." The  39 countries share their concerns, and "call on China to respect human rights, particularly the rights of persons belonging to religious and ethnic minorities, especially in Xinjiang and Tibet."
The 39 countries denounce the existence in Xinjiang of what they call "a large network of 'political re-education' camps where credible reports indicate that over a million people have been arbitrarily detained. We have seen an increasing number of reports of gross human rights violations. There are severe restrictions on freedom of religion or belief and the freedoms of movement, association, and expression as well as on Uyghur culture. Widespread surveillance disproportionately continues to target Uyghurs and other minorities and more reports are emerging of forced labour and forced birth control including sterilization."
A group of UN experts, the documents states, also concluded that, "a number of provisions in the Hong Kong National Security Law do not conform to China's international legal obligations." The 39 countries express "deep concerns about elements of the National Security Law that allow for certain cases to be transferred for prosecution to the Chinese mainland." They "urge the relevant authorities to guarantee the rights which are protected under the ICCPR (International Covenant on Civil and Political Rights) and the Sino-British Joint Declaration, including freedoms of speech, the press and assembly."
The document asks China to "allow immediate, meaningful and unfettered access to Xinjiang for independent observers including the UN High Commissioner for Human Rights and her Office, and relevant special procedure mandate holders" and to put an end to "the arbitrary detention of Uyghurs and members of other minorities."
The document also calls on China to "uphold autonomy, rights and freedoms in Hong Kong, and to respect the independence of the Hong Kong judiciary."
Finally, the document is concerned with the situation of those who flee persecution in China and seek asylum abroad. All countries in the world, the 39 warns,  should "respect the principle of non-refoulement," which means that refugees from China should not be sent back to a country where they will be detained and persecuted. It seems reasonable to expect that now the 39 signatories will start respecting this principle themselves.
Source: Bitter Winter