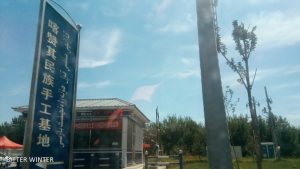 A composite of 16 buildings, where ethnic handicrafts were manufactured, has now been converted into a "transformation through education" camp in Xinjiang.
On August 23, large buses arrived at the production base in Xinjiang's Yining city. Once the largest ethnic handicraft production base in the city, the complex of 16 buildings is now a "transformation through education" camp. The buses were filled with Uyghurs, and the next day, an additional 800 Uyghur women under the age of 45 arrived at the camp.
The complex is 20,000 square meters vast and was a famous spot for tourists to buy handicraft products. The Chinese Communist Party, however, chose to forego its economic potential at the cost of pursuing its "Make Xinjiang stable, but not necessarily developed" policy by converting it into a detention camp.
There are countless surveillance cameras installed at the base: seven at the entrance, ten on the outer walls, three in each 150 square meter room, two in every 80 square meter room and one in every 20 square meter room. Cameras are also installed in every single corridor and washroom. All of these cameras are high-definition and some, especially those on the outer walls and entrance, rotate 360 degrees.
Further, cameras are also installed at every 10 meters at the corners of the base. The peripheral walls are not only fenced with one-meter high barbed wire but covered with thick iron sheets as well. The windows inside the building are all sealed with steel bars.
Reported by Li Zaili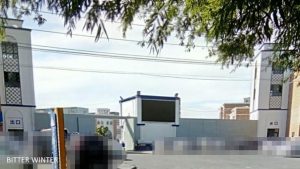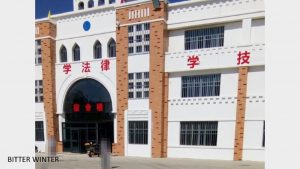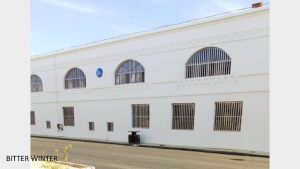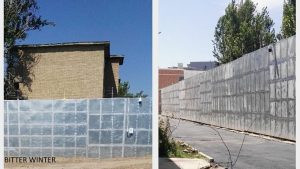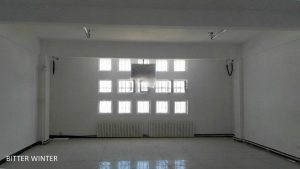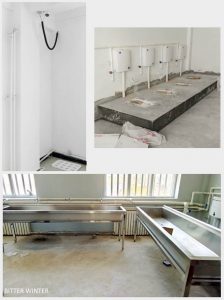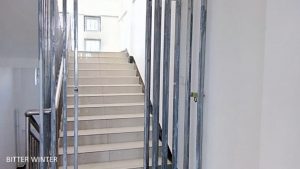 Source: Bintter Winter /Li zaili