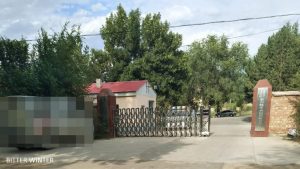 Bitter Winter has previously reported that The Church of Almighty God is one of the key targets of the Chinese authorities, and their members continue to be arrested all over the country.
The Church of Almighty God (CAG) is a Christian new religious movement and is listed as a xie jiao, or heterodox teachings, which is punishable under Chinese law.
As per latest reports, many more of the church's members were arrested last month.
In Hami city, Lin Yifan (pseudonym), was arrested for having an e-book publication of CAG on her cell phone in the first week of August. Currently, she is held at the local detention center, and the details of her situation are unclear.
Days later, another CAG member, Ji Jing (pseudonym), was arrested from her home in Tacheng prefecture. The police remained at her home for a week to capture more believers. Three days after, Li Ying (pseudonym) visited Ms. Ji's home unaware of the situation and was immediately arrested by the police.
The police are still monitoring Ms. Ji's relative and friends expecting to catch more CAG members. Her whereabouts remain unknown.
In another case, the police arrested a couple, Liu Zheng (pseudonym) and his wife, both of whom are CAG members as well. The police then watched their home for two weeks and questioned everyone who visited. No one knows where is the couple being held.
Some CAG members, however, are being sent to "transformation through education' camps. On August 29, a 70-year-old woman, Li Zhixin (pseudonym) of Shihezi city, was sent to a camp for forced "studies."
As per inside sources, many more CAG members are held at a camp in Hutubi county. It is Iocated in the Xinjiang Production and Construction Corps area of the county.
Like all other detainees, they too are forced to read about the 19th National Congress of the Communist Party of China and sing songs of praises for the Party. They are also made to write about their experiences and write guarantees that they will renounce their religious beliefs.
Reported by Li Zaili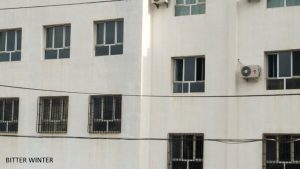 Source:Bitter Winter / Li Zaili