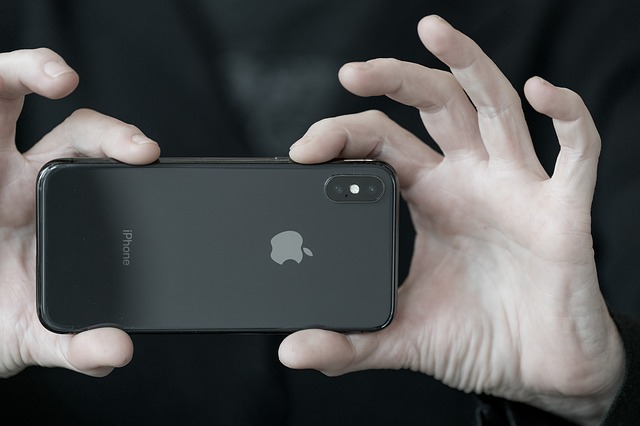 GENEVA – A United Nations investigator says the rise of the private surveillance industry and the targeting of individuals by digital surveillance technology is undermining freedom of expression and putting the lives of many individuals at risk. The U.N. special rapporteur on freedom of opinion and expression, David Kaye, submitted his report to the U.N. Human Rights Council on Wednesday.
U.N. investigator David Kaye does not condemn all surveillance activities. He recognizes that governments may have a valid and critical need to use surveillance technology in to confront criminal activity, such as terrorism.
He says governments should be able to acquire and use the technology to protect their citizens.
But he says he finds the transfer of private digital surveillance technology to governments that use it as a tool of repression very worrisome.
'We are witnessing a surveillance free for all, in which states and industry are essentially collaborating in the spread of technology that is causing immediate and regular harm to individuals worldwide, often across borders harming individuals and organizations that are essential to democratic life—journalists, defenders, opposition figures, lawyers, and others," Kaye said.
In his report, Kaye cites numerous examples. In one case, Ethiopia's government allegedly spied on an Ethiopian-born man in the U.S. The technology infected his computer with malware marketed by a German and British company. The program recorded his emails, Internet video calls and keystrokes. The data was then sent back to servers in Ethiopia.
In another case, Kaye says credible reporting suggests the Chinese government used facial recognition technology and surveillance cameras to look for ethnic Uighurs based on their appearance. The government reportedly keeps records of their comings and goings for search and review. He says some of the technology was produced by private Chinese companies.
Kaye says the technologies are spreading globally without control. He says the private surveillance industry operates in the shadows, developing and marketing the technologies in highly secretive settings. He notes that trade is driven by a thirst for profits.
He warns the failure of states to impose constraints on the export or other transfer of targeted surveillance technology allows the illegitimate, dangerous trade to flourish.
"There is wide recognition that digital surveillance, particularly when conducted in the absence of legal constraint and oversight under cover of secret laws and policies without disclosure of purchase or use, is a threat to freedom of expression," said Kaye.
Kaye is calling for an immediate moratorium on the global sale, transfer and use of the tools of the private surveillance industry. He says he is not calling for a permanent ban or an end to all surveillance.
But he says rigorous human rights safeguards must be put in place to assure digital surveillance tools are being used in legitimate ways before business in the technology is allowed to go ahead.
Source:VOA