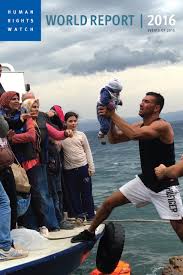 Ruled by the Chinese Communist Party (CCP) for more than six decades, China remains an authoritarian state, one that systematically curtails a wide range of fundamental human rights, including freedom of expression, association, assembly, and religion. While there were a few modest positive developments in 2015—authorities, for example, reduced the number of crimes eligible for the death penalty from 55 to 46 and issued directives guaranteeing students with disabilities "reasonable accommodation" in university entrance exams—the trend for human rights under President Xi Jinping continued in a decidedly negative direction.
Senior Chinese leaders, perceiving a threat to their power, now explicitly reject the universality of human rights, characterizing these ideas as "foreign infiltration," and penalizing those who promote them. Freedoms of expression and religion, already limited, were hit particularly hard in 2015 by several restrictive new measures.
Individuals and groups who have fought hard in the past decade for human rights gains were the clearest casualties of an aggressive campaign against peaceful dissent, their treatment starkly contrasting with President Xi's vow to promote "rule of law." Between July and September, about 280 human rights lawyers and activists were briefly detained and interrogated across the country. About 40 remain in custody, most in secret locations without access to lawyers or family, some beyond the legal time limits; most have been accused of being part of a "major criminal gang" that "seriously disrupts public order." The government has shut down or detained staff of a number of nongovernmental organizations (NGOs) and arrested and imprisoned many activists.
The government also proposed or passed laws on state security, cybersecurity, counterterrorism, and the management of foreign NGOs; these laws conflate peaceful criticism of the state with threats to national security. For example, the second draft of the Foreign Non-Governmental Organizations Management Law imposes an onerous supervisory framework and restrictions on staffing and operations of these organizations, and gives police an expansive role in approving and monitoring their work. Although close scrutiny of NGOs is not new for a government that has long labeled peaceful criticism as a threat to state power, the proliferation of laws authorizing such intrusion provides officials with even more ammunition to intimidate or punish activists.
President Xi's domestically popular anti-corruption campaign continues to feature prosecutions that violate the right to a fair trial. In June, former security czar Zhou Yongkang was given a life sentence following a closed-door trial and months of unlawful and secret detention. At the same time, anti-corruption activists involved in the New Citizens Movement, including legal scholar Xu Zhiyong, continue to languish in jail.