Local officials are pressured to crack down on religions under threats to be expelled from the CCP and fired from their public office if they disobey.
by Lu An
On May 9, six government institutions joined forces to demolish the Chezhou Temple, a folk religion temple located at the junction of Qianshan city and Huaining county, both administered by Anqing, a prefecture-level city in the eastern province of Anhui.
Over 100 personnel came to the temple that afternoon. Police officers holding electric batons in their hands blocked all intersections leading to the temple to prevent anyone from approaching. The temple, built at the cost of over 1.5 million RMB (about $ 214,000), was leveled to the ground in less than two hours.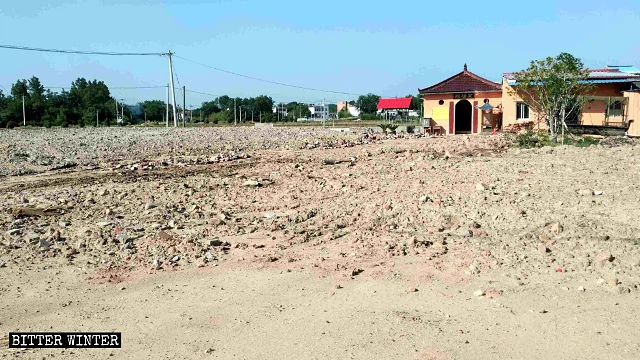 According to an inside source, the provincial government issued a decree demanding the Qianshan municipality to demolish the temple before May 10, or its mayor and other government officials and CCP cadres would be dismissed.
Folk religion venues are being harshly suppressed across the country. From April to early June, at least 100 sites suffered crackdowns in Hebei, Henan, and Zhejiang provinces.
In February, the government of Zanhuang county under the jurisdiction of Hebei's Shijiazhuang city dispatched over 40 police officers to forcibly destroy the Chanlü Temple in a local scenic area to give way for the construction of an ecological zone.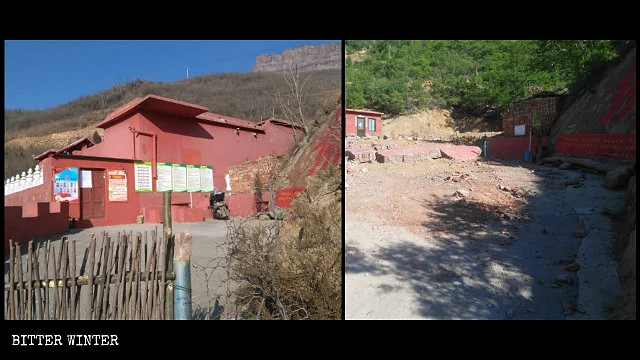 A resident told Bitter Winter that government personnel broke into the temple on the demolition day and smashed all things inside, as the police guarded the site.
According to another local source, members of over 100 households in the village, apart from those who were not at home, went to the temple to stop the demolition. They pleaded to save the temple, kneeling before the officials. One of them snapped at the residents that he would be fired if the temple was not destroyed. "Who dares to challenge orders from higher-ups!" he added.
"The CCP demolishes temples out of fear that religions develop rapidly and that united believers may threaten its political power," a local Buddhist told Bitter Winter. "It aims to control religions. Even registered temples, with all proper documentation, are targeted for demolition."
In May, the government of Guqiao, a town administered by the county-level city of Changge in the central province of Henan, issued a notice demanding all village committees to demolish temples. The edict also threatened to suspend village officials' and Party members' salaries for one year if they disobeyed. Following the order, the temples in Gangli and other three villages under the town's jurisdiction were demolished one after another.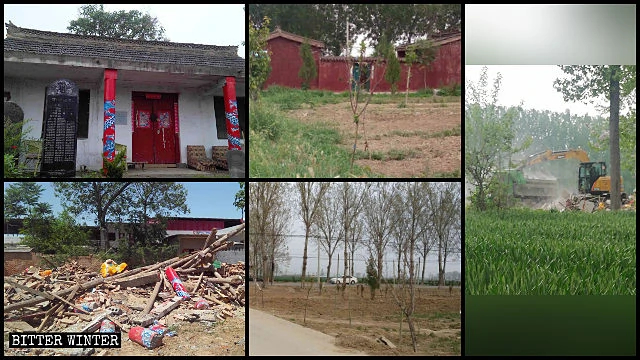 On March 22, the government of Wei county in Hebei's Xingtai city issued a notice to the CCP committees in all towns and townships, ordering to take all folk religion venues under their control. The committees are demanded to submit reports every Friday on how many temples have been destroyed. Hoping to preserve their posts, officials launched demolition campaigns.
Source: Bitter Winter