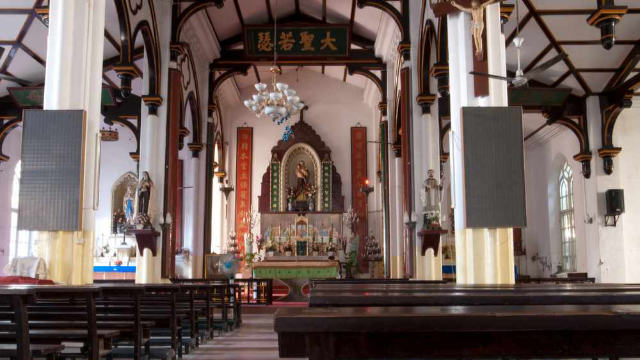 03/28/2020 China (International Christian Concern) – In the name of preventing the spread of Coronavirus, the Chinese government interfered the funeral arrangement for an elderly underground bishop, a move considered by many to have other motives.
UCA News reports that the burial of Bishop Joseph Ma Zhongmu, China's oldest and only ethnic Mongolian bishop, was moved from 8 am to 5 am. The authorities only allowed 15 Catholics, a bishop and two priests to attend.
Bishop Ma, who was not recognized by the government, died on March 25 at the age of 100. He died of an age-related illness, said an official communication from Ningxia Diocese.
While the government prevented people from attending his funeral and burial on March 27, citing restrictions in place against gatherings as a step to check the spread of Coronavirus, local Catholics think there is other reason – Bishop Ma's identity.
"Authorities blocked the entire street and no priest could approach it. They also did not allow participants to bring mobile phones or take pictures," one source told UCA News.
Also, his obituary, issued on March 25, named him only as "Father Ma Zhongmu" as the late bishop belonged to the underground church, which is not officially recognized by China's communist government.
The ethnic Mongolian bishop was sent to jail during the Cultural Revolution along with other Catholic priests. They were only released in in April 1979. Although he was not recognized by the government, he maintained good relations with the authorities.
Source: ICC www.persecution.org