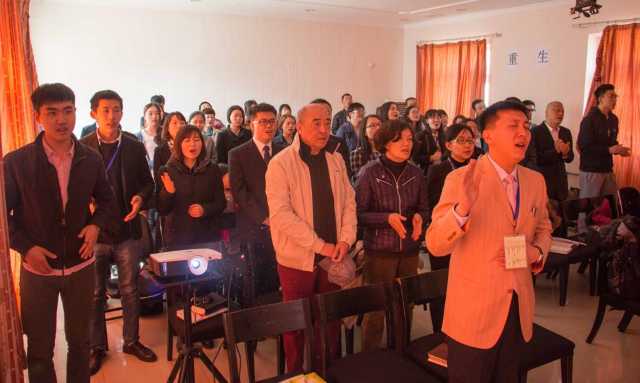 03/29/2020 China (International Christian Concern) – Pastor Ma Chao and his wife from the Guangfu house church in Guangzhou, Guangdong province, have not been able to step out from their community to buy groceries, thanks to the authorities.
In order to control the spread of Coronavirus, local authorities have put in place a rule where all residents need a pass so that they can freely leave and return to their compound.
According to China Aid, local police officers have been repeatedly harassing Pastor Ma, questioning him about his whereabouts, their exact address, and the updates about their church.
"Here in China we have heightened control. We need a pass called 'peace Baiyun' in order for us to leave the compound. Recently, they called my wife, […] asking if the house we live in is rented or self-owned, and where we live. Once they knew the address, […] they asked me to apply for such pass. I did, yet it was not authorized. They didn't give me the QR code I need in order to leave our compound," Ma said.
He angrily told China Aid that despite his attempts to apply for such pass, the authorities did not approve and instead visited him in person many times to cause inconvenience. His 6-year-old child doesn't have a cell phone, but was asked to provide one so they can scan the QR code.
He thinks that these visits are meant to threaten him and push him out of Guangzhou. As of now, without the pass, he and his wife are unable to leave their compound.
With over 1000 members, his church has been repeatedly requested by the Baiyun District Religious Affairs Bureau to join the state-sanctioned Three-Self church. After their refusal, the government sealed the church claiming that the church "has conducted illegal religious activities" and confiscated the church's property. Last December, pastor Ma refused to install national flag in replacement of the cross and hang up slogans taken from national religious policy as requested by the local authorities.
Source: ICC www.persecution.org