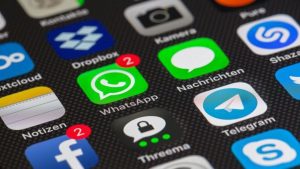 An Indian college student started doing research on The Church of Almighty God and downloaded its application in India. Shortly, he was called by the Chinese National Cybersecurity Agency, and offered money if he would disclose the names of the Church's members he was in contact with.
A recent U.S. official document noted that the Chinese Communist Party (CCP) is now "crossing the line into criminal actions" in its frantic efforts to control its image abroad and fight against organizations that are banned in China, including minority religions persecuted as xie jiao ("heterodox teachings"). In the last few days, harassment in Korea of the refugees of The Church of Almighty God (CAG), a Chinese Christian new religious movement listed as xie jiao, and a massive cyberattack against Bitter Winter were among the examples of these criminal activities.
A college student from India has now contacted Bitter Winter, denouncing yet another criminal activity of the CCP abroad, its illegal surveillance of cell phones belonging to foreign citizens. Our correspondent, Rai, is a citizen of India and a college student there. He is the owner of a Chinese cell phone, produced by Xiaomi.
Months ago, Rai started researching The Church of Almighty God. He contacted the CAG in Hong Kong and started interacting by WhatsApp with a female Hong Kong Cag member. She sent to Rai documents and videos and suggested that Rai installs the CAG app on his cellphone, which he did.
On September 3, Rai received a message sent to his WhatsApp account from China by somebody who claimed to be from China's National Cybersecurity Agency. He said they had detected that Rai was in regular contact with some "traitors" from China and offered him US $ 1,000 for the name and whereabouts of his CAG contacts in Hong Kong. When Rai refused, the alleged Cybersecurity agent first threatened him, then raised the offer to $ 2,000. Uncertain whether he was really in contact with the CCP or the victim of a practical joke, Rai blocked the number.
However, on September 4, he received a follow-up message from another WhatsApp number. Again, somebody claiming to be from China's National Cybersecurity Agency asked Rai to cooperate. He noted that his agency had "unlimited WhatsApp accounts" and would be able to harass him for months. Rai blocked also the second number, only to be contacted again by a third and a fourth. Finally, the offer was raised to $ 2,500, with the promise that the agency would also provide Rai with a social network account and numbers of "beautiful women" ready to chat with him.
The person claiming to be an officer from the Cybersecurity Agency also commented that the CAG will be wiped out at any rate and that CAG members from Taiwan, Hong Kong, and Macau will be arrested as well.
Rai connects his strange adventure with the brand of his cell phone being Chinese. Certainly, tapping phones of peaceful foreign citizens abroad is a serious breach of international law.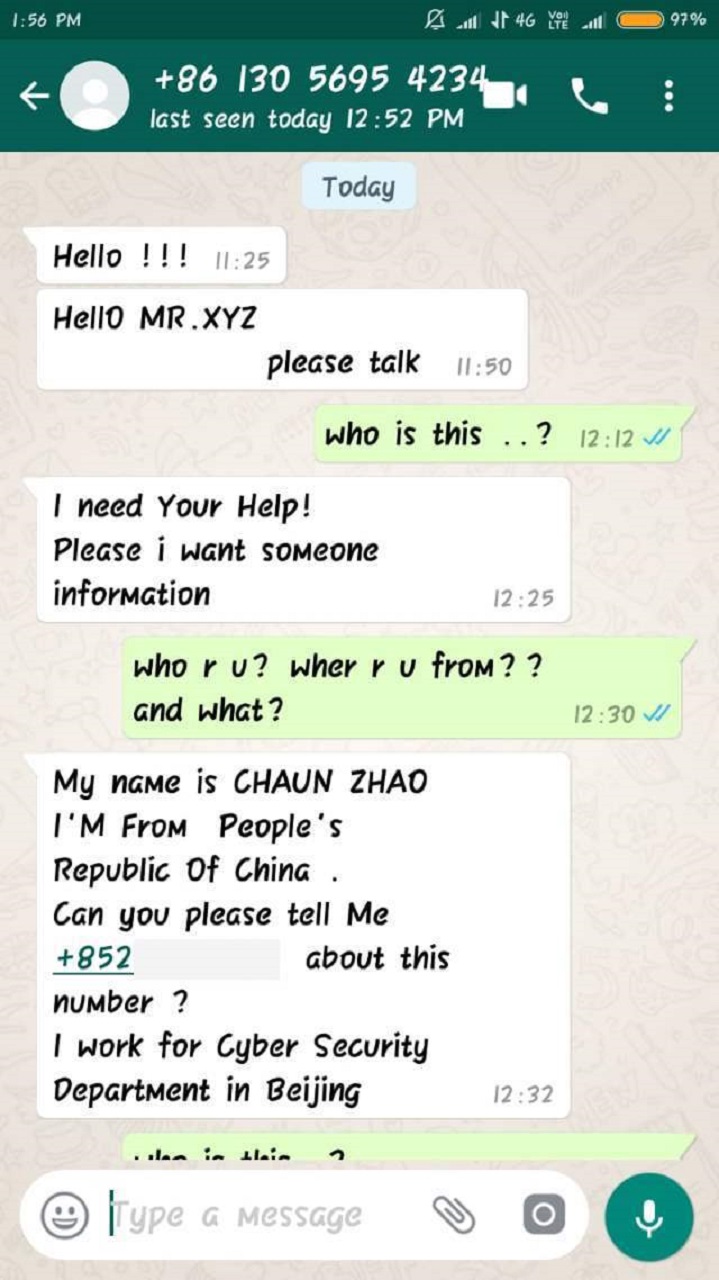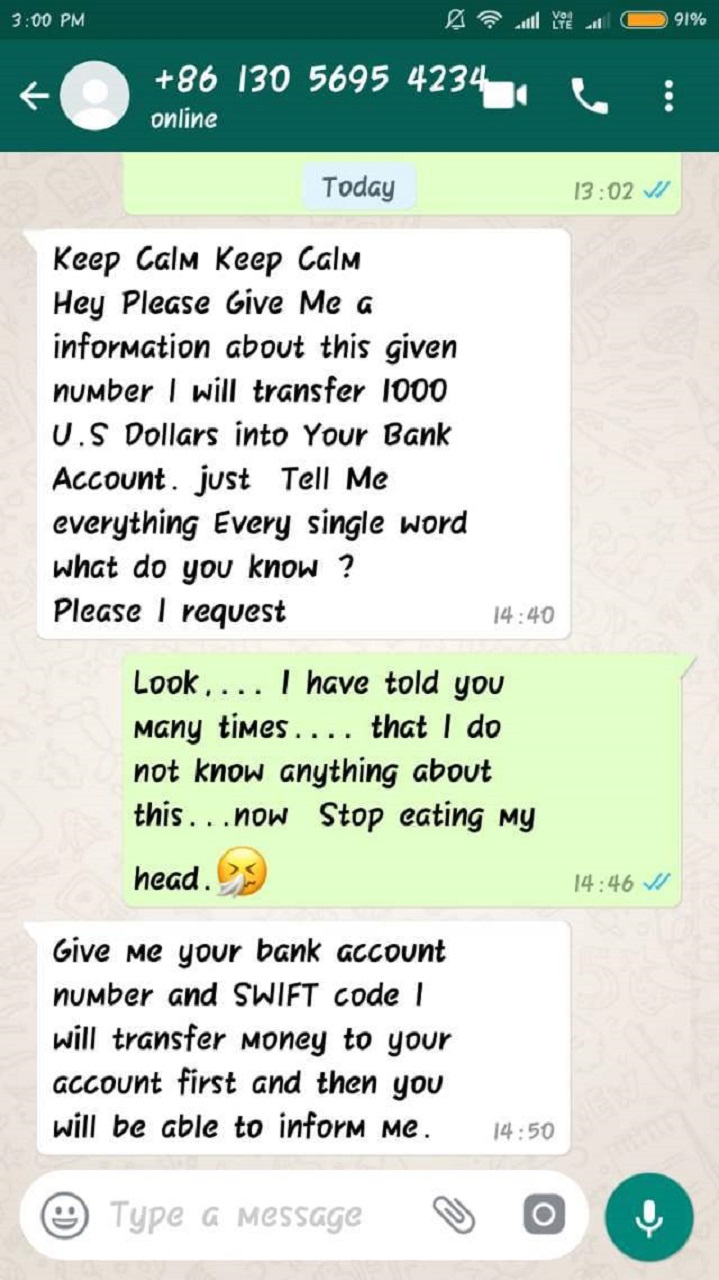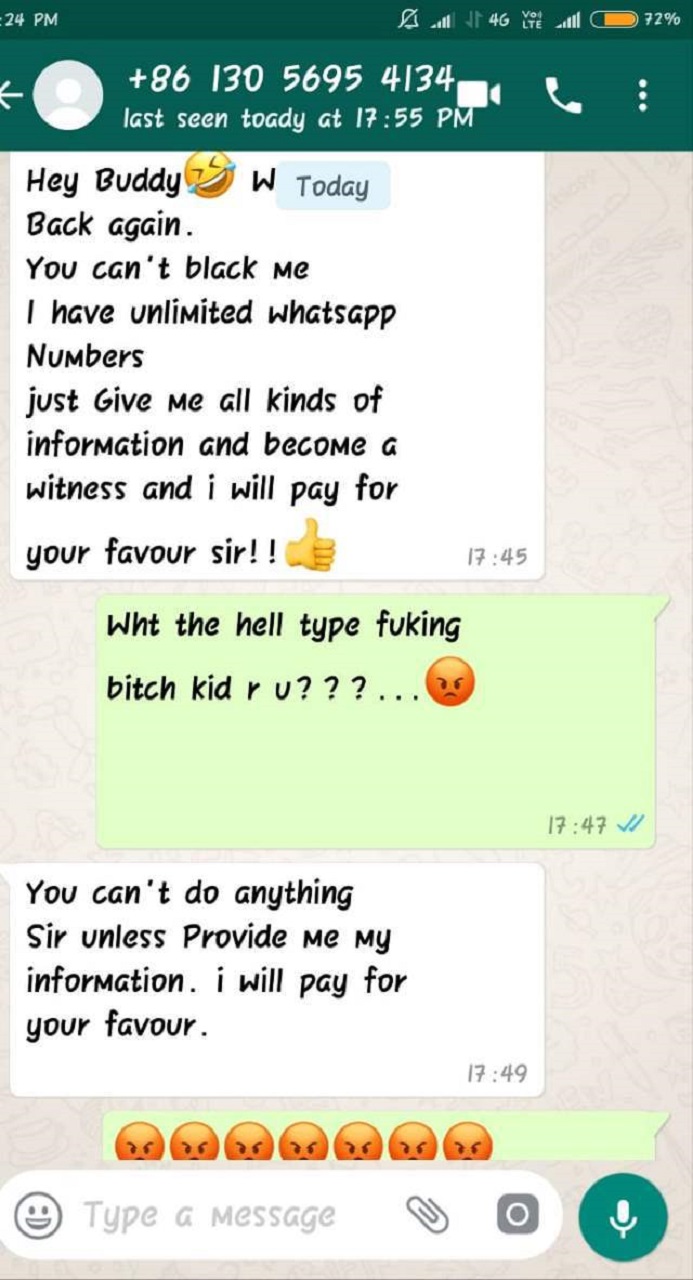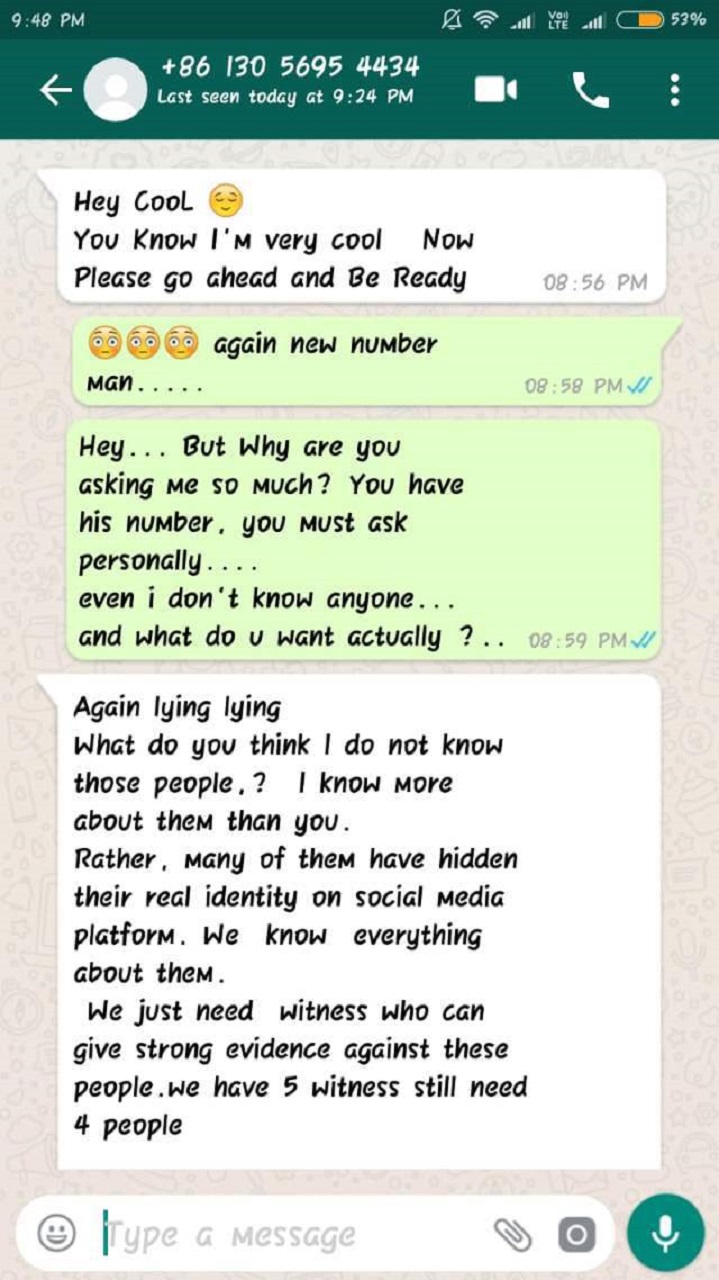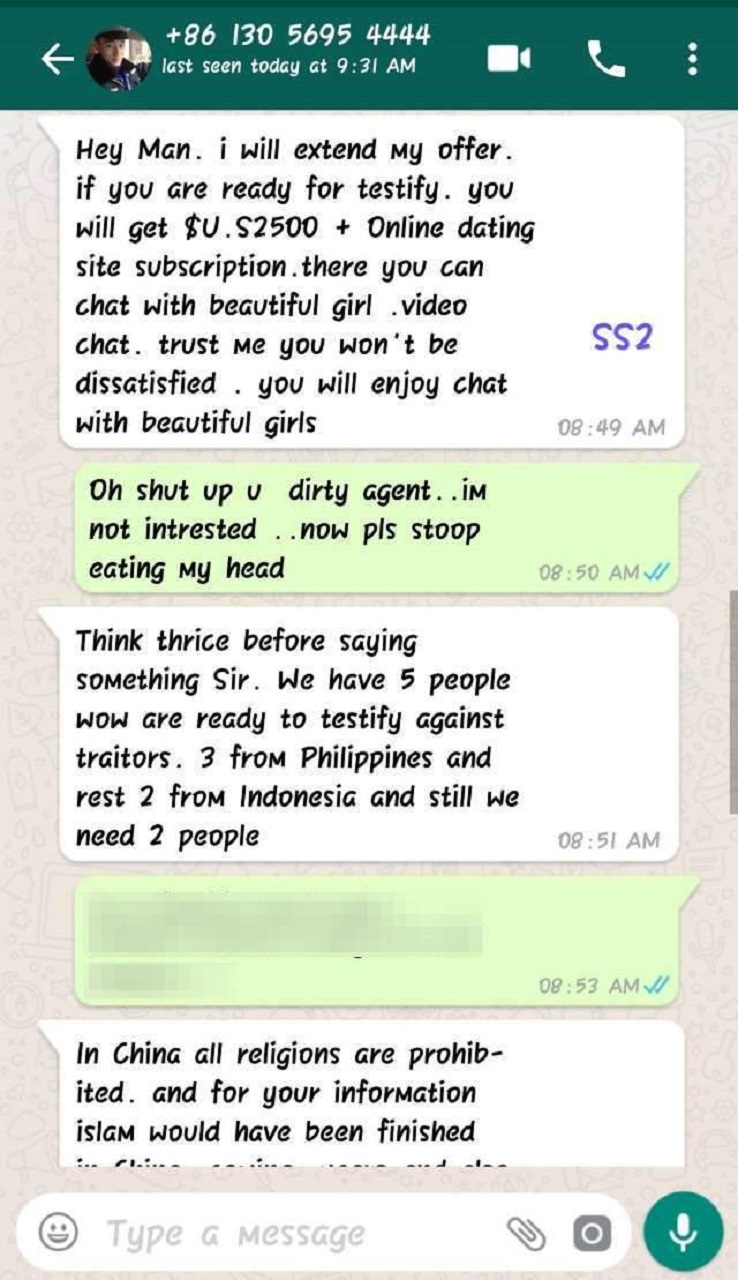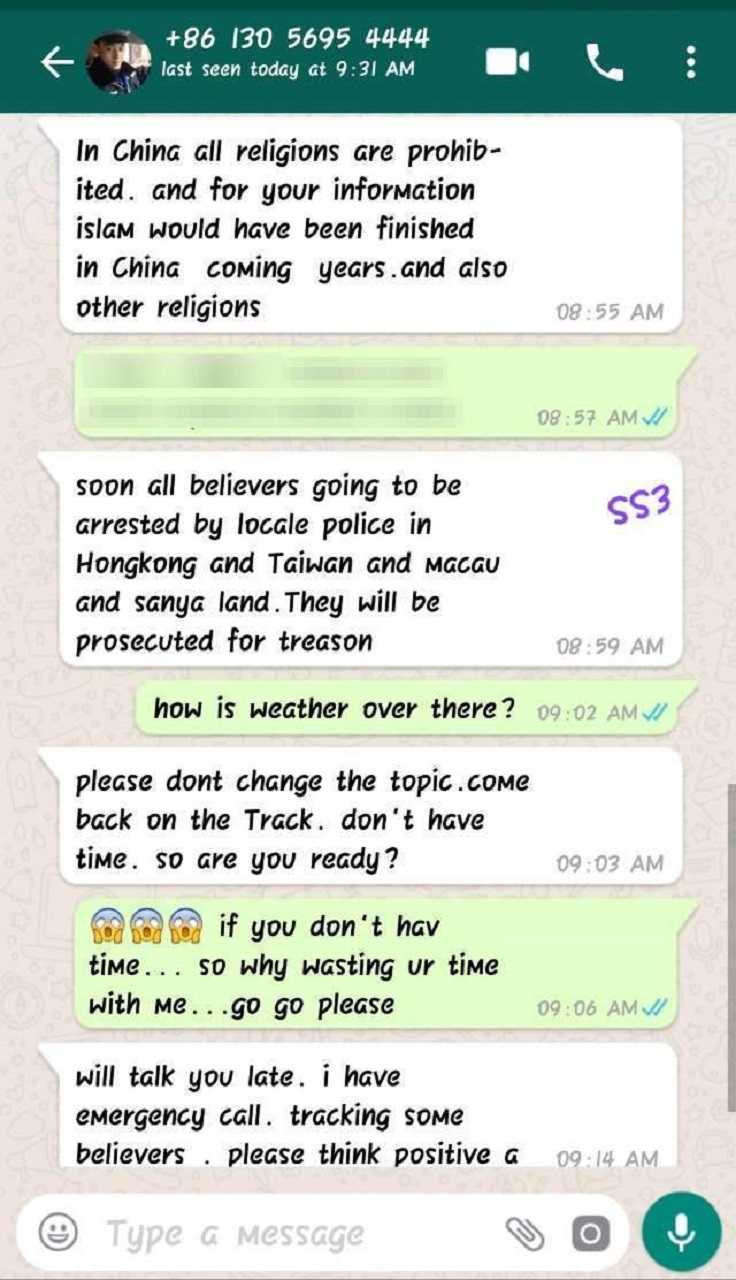 Source: Bintter Winter