In the name of resisting "foreign religious infiltration," the CCP prevents believers from going abroad and having any contact with overseas groups or individuals.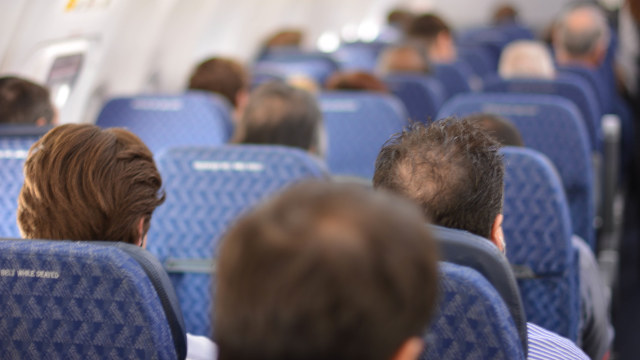 by Li Guang
Religions groups from abroad that the Chinese government deems to be a threat to its regime are subjected to relentless attacks, while local people of faith who have been put on government's records or plan to travel overseas are regarded as suspects of "religious infiltration" and are punished.
In August, more than 20 members of Wangzhai Three-Shelf Church in the Huiji district of Zhengzhou, the capital of the central province of Henan, went on a trip to South Korea. Soon after they returned, most of them were summoned for questioning by the Religious Affairs Bureau and forced to write a statement promising not to travel abroad again. Two church preachers were singled out as "typical bad examples" and reprimanded, required to read self-criticism statements at two emergency meetings convened by the Religious Affairs Bureau. After more questioning, their preaching certificates were revoked.
In October, the local Religious Affairs Bureau organized a training course on religious policies and regulations in a Catholic church on Qinghuayuan Road in the Huiji district. At the meeting, the Wangzhai Church's trip was used to alert the leadership of the five officially-sanctioned religious organizations in the area to be wary and resist any form of "foreign religious infiltration." Any disobedience will lead to fines and other penalties, seizures of their places of worship, the attendees were warned.
"The government explicitly states that crackdowns against religious infiltration has been among its primary tasks. Using contacts in the Wangzhai Church, South Korean churches will send missionaries there, turning the church into their base in China. Congregation members, in turn, will serve as undercover agents for the South Koreans. This can turn into a troublesome political issue," the leader of a Three-Self Church reported at the meeting.
According to a government source, the believers' trip to South Korea was exposed because one of the congregation members bought more than ten tickets in one go. This has caught the attention of Henan's Public Security Department.
A 50-year-old believer from a Three-Self church in northeastern China had a dream since she was young to go to Israel. "I wanted to see with my eyes the places where Jesus Christ performed his mission," the woman told Bitter Winter.
She is single and lives on her own, depending on a subsistence allowance since she cannot work because she suffers from several diseases. To make her dream come true before she could still travel, the woman decided to borrow 50,000 RMB (about US $ 7,000) and eventually went to Israel in 2016, together with a few dozen congregation members from her church.
The believers were very cautious not to draw the government's attention organizing the trip. But state institutions caught up with them in 2019, when local authorities started intensifying crackdowns on religious groups from abroad after the United Front Work Department and the Ministry of Public Security adopted a work plan to suppress "overseas Christian infiltration."
Since then, even people of faith who traveled abroad years ago started being investigated and punished. The woman consequently lost the subsistence allowance that she depended on to sustain her livelihood, the state claiming that believers are ineligible for any form of basic welfare – the rhetoric generally shared among bureaucrats in mainland China.
"I felt so emotional when they cut off my subsistence allowance," the believer recalled. She went to the community office to ask them to restore her welfare subsidy, but a staff member refused to help her, making fun of her faith and telling her that she doesn't need any welfare because she believed in God. Other believers who went on the trip to Israel also encountered similar situations. Some of them now make a living by collecting and selling coal residue.
In June, a pastor from southern China's Guangdong Province booked two tickets to Israel for himself and his wife. The police arrested them before the trip and kept them in custody: the pastor for ten days and his wife for five.
A house church preacher from Zhengzhou was prevented from going for Hong Kong, and his Hong Kong-Macau travel pass confiscated.
Buddhists are also subjected to strict control over their travel. A 78-year-old Buddhist told Bitter Winter that officials interrogated her in the ward where she was hospitalized in March last year, a month after she returned from a spiritual trip to Indonesia. They said they had been monitoring and tracking her during her stay abroad, suspecting that she had contacts with foreign religious groups.
Source: Bitter Winter