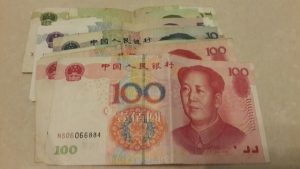 The authorities use bail-granting procedures to exploit believers and make a financial profit.
At the end of April 2017, over ten police officers from the National Security Brigade of Henan's Shangqiu city broke into the home of Wang Fulai (pseudonym), a member of a Christian house church. He climbed over the wall and managed to escape. Persecuted by the authorities, Wang Fulai and his wife were forced to leave their home and go into hiding.
In late July, Wang Fulai learned that the Public Security Bureau had circulated a warrant for his arrest online. He felt anxious and apprehensive wherever he went, so seeking to return to a normal life, Wang Fulai used his connections to apply for bail from Shangqiu city's National Security Brigade. Officers seized this opportunity and demanded 30,000 RMB (approximately 4,200 USD).
Wang Fulai was not given any receipt for the money, and it took quite a long time until the authorities processed his request.
Only on May 4 this year, the National Security Brigade took photos of Wang Fulai and collected his blood samples, fingerprints, and footprints and recorded everything into his file. Only then did they withdraw the online warrant.
Afterward, a captain of the local National Security Brigade frequently called Wang Fulai to monitor and question him; he even incited him to inform on other believers, promising money for each believer he would report.
Source: Bitter Winter / Jiang Tao