A detailed UNPO report documents how Beijing (and other illiberal regimes) is preventing – legally and illegally – the voice of the persecuted from being heard internationally.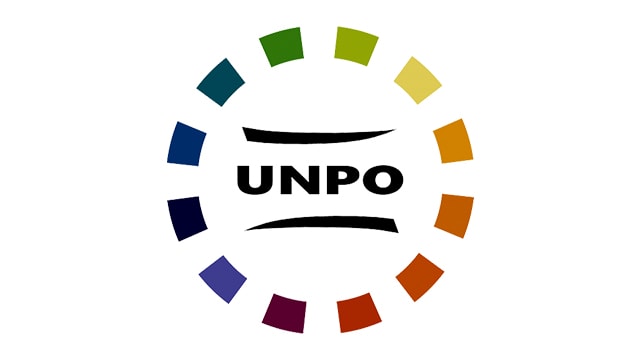 by Marco Respinti
What if the UN Human Rights Council becomes the worst enemy of the UN Human Rights Council? A significant report, Compromised Space: Bullying and Blocking at the UN Human Rights Mechanisms, released by the Unrepresented Nations and Peoples Organization (UNPO), in collaboration with the University of Oxford and the Tibet Justice Centre (an American legal association based in Oakland, California, founded in 1989, that advocates for human rights and self-determination for the Tibetan people), supported by the UK's Economic and Social Research Council, documents how illiberal regimes are manipulating the whole United Nations human rights system to undermine all efforts to hold them accountable for crimes against humanity and the violation of human dignity.
In the report, launched during the Ministerial to Advance Religious Freedom, three countries are the source of major concern: Iran, Russia, and, of course, China. The data it contains are the result of a three-year study and are based on interviews and testimonies from 77 human rights defenders of different ethnic groups.
Basically, tyrannical countries try to block minorities from getting to the Council. For example, they prevent civil society groups from participating in the UN meetings by making sure that they are denied the consultative status to the United Nations Economic and Social Council (ECOSOC) – the highest rank given to non-governmental organizations by the UN – through trickery or acts bordering on it. Or they block civil society representatives' access to UN headquarters through mobilizing people from government-sponsored organizations who harass and intimidate activists and their families, whether at home or abroad. This is reminiscent of a technique that the CCP consistently uses, even if with no results at all or sometimes even to its disadvantage, as in South Korea through local anti-"cult" activist and fellow traveler Ms. O Myung-ok.
As Mr. Ralph J. Bunche III, UNPO General Secretary, explained to Bitter Winter, "Iran, Russia, and China use a double approach to this. They both use existing UN procedures and they positively manipulate the legal system. It is a combination of both legality and illegality." Specifically, China, adds Mr. Bunche, "has imprisoned activists from Southern Mongolian, Uyghur, and Tibetan communities who have sought to travel to the UN. And so, no Tibetan from Tibet who is acting independently of the Chinese government has ever managed to leave Chinese-occupied Tibet to testify at the UN in Geneva or New York, and then return safely."
Another clamorous example is that of Mr. Dolkun Isa, now president of the Munich (Germany)-based World Uyghur Congress, who also serves as the Vice President of the UNPO. "He has regularly been denied ECOSOC status at the United Nations by Chinese pressure demands," says Mr. Bunche. "Even more: he and his supporters have been followed and harassed within the UN building itself, and Mr. Isa was targeted as a 'terrorist' for years thanks to Beijing influence even if there has never been evidence of his involvement with any terrorist group."
UNPO is an international non-governmental membership organization. "It was founded in 1991 in The Netherlands," recounts his General Secretary, "for the needs of and with exiles from communist regimes to give voice to people not represented at international level." It has an office in Brussels, Belgium, strategically where the European Parliament is located, to which an American office and another one in Geneva, Switzerland, the city where the second-largest UN Office is based, will be added shortly. "It represents 46 nations and peoples," counts Mr. Bluche, "for a total of 250 million persons." Most of the situations that these people face are dramatic, many are tragic; that of the Uyghurs in China is astounding and amounting to cultural genocide.
Why are Uyghurs so bitterly repressed there? "It is the result of two attitudes," Mr. Bluche interprets. "First of all, the Chinese regime wants to get rid of diversity as such. Uyghurs are not Han, and so they must simply disappear. Second, they, unfortunately, lay at the very center of the Belt and Road Initiative attempt. They are a physical obstacle, and they should be broken and removed." Anyone who wishes to help alleviate their suffering "should demand China to stop and eliminate the concentration camps that now detain millions of people in the region. This also means that China cannot be treated as a strategic ally until this situation perdures: working with China will not soften the situation." And the Uyghurs' situation in Xinjiang, concludes the UNPO leader, is "indicative of what is happening in the world today."
Source:BITTER WINTER/Marco Respinti